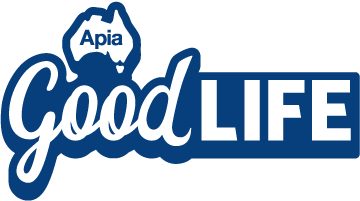 Less is best: A guide to zero-waste grocery shopping
---
Ready to apply zero-waste principles to your weekly grocery shop? A sustainability pioneer explains how.
You've no doubt heard about zero-waste cooking, the sustainability practice that encourages us to use every last scrap of the food we buy. But is there more we could be doing? According to Paul Medeiros, co-founder of The Source Bulk Foods, our zero-waste journey should begin before we even enter the kitchen.
"Being conscious at home is a great start, but to maximise our impact, we need to look at the decisions we make when we're out shopping, too," says Medeiros, whose company now operates more than 60 bulk food stores in Australia.
He has four main tips to help you become a zero-waste grocery shopper.
1. Don't buy things simply because they're cheap or convenient.
As consumers, we are trained to respond to sales and special offers, says Medeiros, but this can lead to wastage at home. "Resist the temptation to buy things you don't need just because they are on sale," he advises. We're also accustomed to purchasing pre-packaged foods, from single-serve potato chips to chopped vegetables – sometimes because they're the only options on the shelf. These purchases create a significant amount of plastic waste. Medeiros encourages us to look for alternatives with less packaging, even if that means shopping around. He reckons doing so can have a real impact. "Don't underestimate the power of voting with your money," he says.
2. Shop locally.
Zero-waste shopping is about more than what we buy — it's about where we buy it, too. Big supermarkets might have enticing special offers and extended opening hours, but they're often further away than your local store, requiring longer car trips. What's more, large supermarket chains often rely on products with large carbon footprints, such as imported fruit and vegetables, to keep their shelves stocked and prices down. Your neighbourhood greengrocer is more likely to stock only what can be sourced locally. "Farmers' markets are another great way to support Australian-grown food," Medeiros adds.
3. Resist our 'single use' culture.
In recent years, Australia has significantly reduced the number of disposable plastic bags that are handed out by retailers. But we still use countless single-use items in our day-to-day lives — and we pick up many of them during our weekly grocery shop.
"We live in a disposable society," says Medeiros, singling out razors, nappies and plastic food wrap as major contributors to landfill. As well as being environmentally unfriendly, it can also be more expensive in the long run. Medeiros suggests taking inventory of your most recent grocery shop and identifying the single-use items. Then, consider what can be swapped for a reusable alternative.
"Invest in a reusable razor and pack kids' lunches in a stainless-steel lunchbox with compartments so you don't need to use plastic wrap," he says by way of example. Over time, these changes can benefit the environment — and your bottom line.
4. Buy from bulk-food stores.
This is not the same as "buying in bulk", which Medeiros says can be wasteful. Rather, it involves shopping at stores that allow you to purchase precise amounts of foodstuffs such as rice, grains and beans. These foods are stored in large vats or tubs, hence the term "bulk food". "Shopping at bulk-food stores allows you to buy only what you need, minimising food and financial waste," Medeiros says. "You can also bring your own containers into the store, making for an entirely waste-free shop."
Read More
Not an Apia customer and want to find out more?
Subscribe to our FREE Apia Good Life quarterly newsletter for information on our latest offers, stories and inspiration to keep living life at its best.
---
Australian Pensioners Insurance Agency Pty Ltd (Apia) ABN 14 099 650 996 AR 239591 is an authorised representative of AAI Limited ABN 48 005 297 807 AFSL 230859 (AAI), the issuer of Home, Landlord, Car, Caravan, Motorhome, Boat, Travel & Compulsory Third Party Personal Injury (CTP) Insurance.