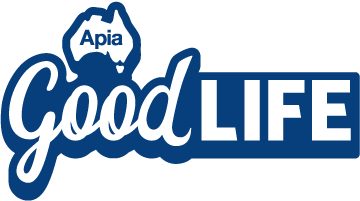 Preserving memories: Converting your old photos and videos to digital
---
Losing precious mementos in a fire or flood would be devastating, so it's important to back up all your old photos and videos. Creating digital replicas of prints or films has never been simpler or more affordable.
If you were taking photos and making home movies before smartphones came along, chances are your memories are stored in a variety of analogue formats, such as prints, photographic negatives and VHS tapes.
Losing these treasured memories would be devastating — that's why it's a good idea to create digital versions, just in case. Here's how!
The advantages of digital
Safeguarding your memories against accidental damage isn't the only reason for digitising photos and videos.
"It's almost inevitable that printed photographs will fade, degrade, discolour or get mouldy when they're on display in your home," says Victor Jacobs, owner of Sydney's Photoland, which specialises in digital archiving. "Digitising your photographs protects your memories forever."
Another reason is that we all have too much clutter at home, suggests Jacobs. "We've all got stacks of negatives and photo albums, shoeboxes of memories and memorabilia," he says. "Converting them to a digital format assists you in decluttering."
Digitising photos and videos also makes them easier to share. "Once it's in a digital format, you can share it with whoever you want: your kids, your grandkids, old friends, whoever," says Jacobs. "It's as simple as loading the photos on to a USB drive and passing it onto a loved one." You can also send small videos and small selections of photographs via email.
How it works
When specialist digital archivists receive collections of negatives or printed photographs, the first thing they do is check them for dust and fingerprints and carefully clean them, if necessary. "The photo or the negative or the slide is then scanned on a dedicated film scanner to create a nice, crisp digital image," Jacobs says.
The process is similar for video formats, such as VHS and 8mm. Because analogue tape is very susceptible to moisture, the archivist will first test it to determine whether it needs to be cleaned. Then, the tape or film is loaded into a special machine that reads the information and creates a digital copy of it.
The finishing touches
Once a digital version of a photograph or slide has been created, archivists can use computer software to make various adjustments to the picture. "A customer might come in with Mum's old wedding photo that's been in a frame in the sun and is now faded and discoloured," Jacobs says. Thankfully, software can make that photograph look good as new.
The digital images or films are then returned to the customer on a USB drive. "Then the fun of sorting and labelling begins," says Jacobs. "You can label and sort the files in any way you want, whether it's by year or by person or by event."
Jacobs recommends keeping copies of your digital archive in at least two locations to safeguard against accidental loss. "Buying an extra USB drive is relatively inexpensive," he notes.
He reckons digitising old memories should be a top priority for anyone over the age of 50. "After all, you can have all the material things in life that you want, but at the end of the day, all that [matters] are your precious memories."
Where to start
Type 'digitise photos service' into Google to find businesses that specialise in digital archiving.
Make sure you're covered
If you're embracing digital, you've probably welcomed some new tech into your house - not just the USB drives your photos are stored on, but the computers or tablets on which you view them. Making sure that your contents sum insured reflects how much your contents would cost to replace reduces your risk of facing huge out of pocket costs if something happens. If you have an Apia Contents Insurance policy, you can easily update your sum insured online or by giving us a call. If you don't… there's no time like the present to look into it!
Learn more about Contents Insurance
Read more:
Not an Apia customer and want to find out more?
Subscribe to our FREE Apia Good Life quarterly newsletter for information on our latest offers, stories and inspiration to keep living life at its best.
---
Australian Pensioners Insurance Agency Pty Ltd (Apia) ABN 14 099 650 996 AR 239591 is an authorised representative of AAI Limited ABN 48 005 297 807 AFSL 230859 (AAI), the issuer of Home, Landlord, Car, Caravan, Motorhome, Boat, Travel & Compulsory Third Party Personal Injury (CTP) Insurance.
Please read the relevant Product Disclosure Statement before you make any decision regarding this product. The Target Market Determination is also available.
Any advice has been prepared without taking into account your particular objectives, financial situation or needs, so you should consider whether it is appropriate for you before acting on it.