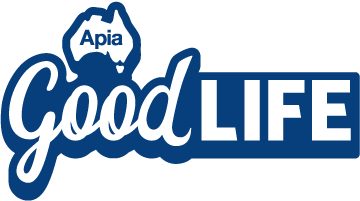 Five sustainable swaps you can make right now
---
This July marks a huge move for major retailers across Australia that are introducing a ban on or aiming to phase out single-use, lightweight plastic bags. It's an important step in becoming more environmentally friendly, but what other sustainable swaps can you be making right now? We've chosen five simple swaps to make today that will help to reduce your environmental impact.
If you're not already making these changes, introducing one (if not all) of these is a great way to slowly but surely make a difference to the amount of waste we're producing on a day-to-day basis.
1. Stop using plastic straws
Plastic straws are one of the top contributors to the eight million tons of plastic trash that flow into the world's oceans. This is often because they're so small and lightweight, they don't get properly disposed of into a recycling bin and are instead ingested by marine life including fish, turtles and birds.
To help reduce the amount of straws being used, either avoid using plastic straws completely, or invest in a stainless steel or bamboo reusable straw. These are available everywhere from Kmart to toxin-free stores like Nourished Life at really affordable prices.
While you can't always carry around your own straw, when you're at a café or restaurant ordering a drink, ask the service staff to forgo putting a plastic straw into your drink, and if they have a paper, bamboo or stainless steel option, go for that instead!
2. Purchase a reusable coffee cup
This one will undoubtedly come as no surprise, because reusable cups like Keep Cup and Frank Green are becoming a mainstay for most on-the-go hot beverage drinkers. Whether you pick up a tea or coffee regularly from your local café, or you commute with a morning brew, these reusable cups are the best way to avoid picking up a single-use coffee cup.
Unfortunately, standard coffee cups that are made from a liquid paperboard are rarely recyclable because they're a mix of paper and plastic. This means coffee cups are filling up landfills and resulting in transport emission.
Considering we as Australians are general lovers of coffee – and are therefore heavy users of coffee cups – it's even more important that we invest in reusable cups. That way, we can start to reduce the estimated 1 billion disposable coffee cups we're using each year.
3. Avoid all single-use plastic bags at the supermarket
While many of us will be used to taking larger reusable bags to the supermarket for our shopping – especially with the ban being introduced on single-use plastic – we might forget about the smaller bags we often reach for as we shop to contain smaller fruit and vegetables.
Whether you're bagging up baby spinach or wanting to group together a handful of potatoes, it's so convenient to reach for a smaller single-use plastic bag from the roll in the grocery aisle. Instead, invest in a set of cotton produce bags that you can take with you when you shop. They're lightweight, yet durable, so you don't have to worry about adding extra weight to your fruit and vegetable purchases, and they'll be suitable for your weekly shops for months to come.
These cotton bags can be purchased as singles or sets from places like Biome and The Source Bulk Foods.
4. Trade in face and wet wipes for a muslin cloth
From cleaning wipes that we use around the house then flush down the toilet, to face wipes that women often use to remove makeup, the convenience of single-use wipes has meant we're using them more and more often across Australia. The problem is, often these are non-biodegradable materials, so they end up clogging up drains and sewer systems – and wreaking havoc on the environment.
For your face, instead opt for reusable options like a muslin cloth, which can be easily purchased and is gentle on the skin, or try a micro-fibre option like the Face Halo which can be purchased online or from Priceline.
In terms of cleaning surfaces around the house, from your bathroom to your kitchen, instead of reaching for cleaning wipes, instead choose an environmentally friendly cleaning products like Flora & Fauna or Ecostore.
5. Choose beeswax wraps instead of plastic wrap
There's no denying plastic wrap is convenient, especially when you're putting away leftovers after dinner or prepping lunch for work, but it's hardly environmentally friendly when it's not disposed of properly or doesn't properly biodegrade.
Instead, opt for eco-friendly beeswax wraps that are super anti-microbial, but also tend to have fun and colourful patterns on them – making them ideal for things like lunchboxes when you're prepping food for younger kids and grandkids.
You can easily pick these up online from companies like Bee Wrappy and Beeswax Wraps Australia.
Whether you decide to choose one of these swaps, or all five, every little bit you do can makes a difference. Although some of these options will mean you spend a bit more cash upfront, think of it as an investment that you'll be reusing, rather than those single-use, disposable options we're so used to reaching for out of habit.
If you're looking for more tips on food to include in your diet everyday that will help you stay happy and healthy, we've got seven hidden health foods you can pick up from your local supermarket easily today here.
Not an Apia customer and want to find out more?
Subscribe to our FREE Apia Good Life quarterly newsletter for information on our latest offers, stories and inspiration to keep living life at its best.
---
Australian Pensioners Insurance Agency Pty Limited ABN 14 099 650 996 is an authorised representative of AAI Limited ABN 48 005 297 807, the product issuer. Limits, exclusions and conditions apply. Read the Product Disclosure Statement before buying this insurance. Go to apia.com.au for a copy. The Target Market Determination is also available. This advice has been prepared without taking into account your particular objectives, financial situations or needs, so you should consider whether it is appropriate for you before acting on it.
The information is intended to be of general nature only. Subject to any rights you may have under any law, we do not accept any legal responsibility for any loss or damage, including loss of business or profits or any other indirect loss, incurred as a result of reliance upon the information. Please make your own enquiries.