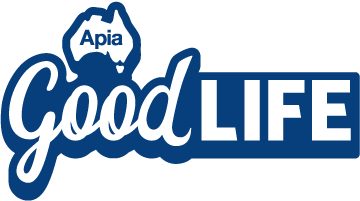 Giving back: A guide to volunteering during retirement
---
Volunteering your time is one of the most effective ways to support a charity – but that's not the only reason to consider putting your hand up. Research shows that volunteering has a range of health benefits, such as:
prolonging lifespan
improving functional ability, and
counteracting depression
Of course, to maintain good health and wellbeing, you could also consider reliable Health Insurance.
According to researchers, these health benefits of volunteering are most pronounced in older volunteers, and even a modest commitment can boost your health and wellbeing. To maximise the benefits of volunteering, try to find a cause that resonates with you. Here are five options you can explore right now.
Make a difference in rural and remote areas
If you love to travel, consider volunteering in an isolated community or joining conservationists on an expedition. The Indigenous-led organisation Community First Development encourages Australians of all backgrounds to apply for volunteer work, which can include tutoring, administration and land management projects in remote communities.
Volunteer from home
Travelling to volunteer isn't always practical, particularly if you live in a rural or remote area or have family commitments to juggle. But don't let that stop you. Several local organisations are actively seeking volunteers to sew and knit from home, such as Miracle Babies which supports parents with babies who are in neonatal intensive care. And, If you're fluent in another language, consider translating online for Translators Without Borders. Or, if you're tech savvy, join Be My Eyes and help blind and low-vision people complete tasks via a smartphone app.
Teach English to migrants and refugees
There are thousands of recent arrivals who want to improve their English-language skills. To assist them, consider becoming a tutor for the Adult Migrant English Program (AMEP) , which is overseen by the Federal Government and administered by a variety of state-based organisations, including:
No prior teaching experience is necessary.
Help behind the scenes at a big charity
Established charitable organisations such as The Smith Family and the St Vincent de Paul Society don't just seek volunteers for door-knocking and shifts in charity shops: they often need help with specialised tasks, too. If you have a background in computer administration, project management, education or media, there may be opportunities for you to make a big difference. Visit each charity's website to learn more about current roles.
Feed those in need
Countless organisations around the country rely on volunteers to help them supply or prepare food for disadvantaged Australians. There are some 3,300 volunteers in OzHarvest's 'yellow army', working across various roles. Volunteer opportunities include:
assisting with the organisation's 'Cooking for a Cause' sessions
speaking as a School and Community Engagement Ambassador, or
helping out at the OzHarvest Market in Sydney.
Many smaller charities, such as homeless shelters and youth services, also need help cooking and distributing meals – to identify kitchens near you, search the listings on Seek Volunteer and Go Volunteer.
Read More:
Not an Apia customer and want to find out more?
Subscribe to our FREE Apia Good Life quarterly newsletter for information on our latest offers, stories and inspiration to keep living life at its best.
---
Apia Health Insurance is issued by nib, a registered private health insurer, and is marketed by Platform CoVentures Pty Ltd ABN 82 626 829 623, a Suncorp Group company (PC), for which PC receives commission from nib. nib is not a part of the Suncorp Group.