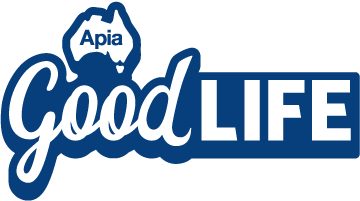 Celebrating Women
---
With International Women's Day on the calendar this month, it seemed only fitting that we take the opportunity to speak with five amazing women who are continuing to build their careers, follow their passions and – most importantly – embrace this exciting chapter in their lives.
From running a business to discovering a love of boogie boarding, we asked these wonderful ladies what's keeping them motivated and how they'll be celebrating International Women's Day this year.
A champion for change
Dr Catherine Barrett is someone who wants to create real change at a grass roots level when it comes to our attitudes towards getting older. Once a nurse working in aged care, she quickly discovered her passion for being around those with a little more life experience under their belts. This is how Celebrate Ageing came about.
"Celebrate Ageing is a social enterprise that I established in 2016 to challenge ageism and build respect for older people," says Catherine. "The program uses art- and story-based approaches to engage communities to see ageing and older people in new ways."
As someone who has worked in this space for a long time, Catherine is adamant that we should value what we have to offer as we get older – it's not about slowing down, but more about continuing to forge ahead!
"The one thing we can all change [as we get older] is our attitude," says Catherine. "I think it's helpful to understand that our value does not diminish with age – in fact we get more wisdom and authenticity as we get older. I think if we value ourselves then we can avoid any ageist attitudes determining our worth."
Celebrate creativity
As the Director and Principal Psychologist and Play Therapist at Sydney Centre for Creative Change, Jacki Short is passionate about helping others – especially children at risk – celebrate their creativity and work towards positive changes in their lives.
"We started the business 15 years ago and it's about building confidence and skills in creative therapies (play therapy, art therapy, music, drama and storytelling) for mental health professionals who want counselling methods to support and reach beyond talk therapy," says Jacki.
While running the business is hugely important to Jacki, she also finds time to get outside and jump in the ocean for a swim when possible.
"With age, I care a bit less about impressing others and am now chasing my own sweet satisfactions," she says. "Ocean swimming is a very new venture I started last year. I love the freedom and ability to face my fears. There is also a friendly, non-competitive, pop-up community that comes with it."
How will Jacki be spending International Women's Day? "With a quiet toast to all the women who have championed change and equality before us," she says. One of those women, who continues to inspire Jacki to this day, is her great grandmother.
"She was one of the first policewomen in New South Wales. I feel her sense of pride, justice, and a love of sensible footwear!"
Pursue your passions
When we spoke to Melbourne-based mum and registered nurse Angie Stone, she shared the story of how she and her husband came to co-found their business, Creative Cities 21.
"It offers a unique personal and professional development experience that'll leave you recharged and more confident," says Angie. "Now in the 'third age' of my life, I'm celebrating in so many ways and striving to find that balance."
For Angie, what's most important is her love of helping others, enjoying creative pursuits like painting, travelling as much as possible, and spending time with family and friends – sounds like a pretty good balance!
As someone who is inspired by her own boss, Jill, everyday at work, Angie says for International Women's Day this year she'll likely be found working with a group of high-achieving, intelligent women.
"I plan to encourage my workmates to wear purple to work. We can then start the conversation with others about the importance of International Women's Day and celebrating the progress women have made towards equality, while remembering how much further there is to go," says Angie.
A leap of faith
"I threw myself out of a perfectly good airplane on my 50th birthday, but that wasn't even the best part," says personal branding consultant Lauren Clemett. "The best part was that I did it with a group of amazing friends!"
Now in her fifties and working hard on her business, with an adult daughter and a group of incredible friends, Lauren says her life has taken various twists and turns from decade to decade.
"In my twenties I was independent and didn't have a best friend or bunch of friends. I spent the most time working and travelling. In my thirties I had a baby and my life revolved around being a career mum, then in my forties I moved countries to start afresh – no money, no business, and no family around to support us," she says.
Now, Lauren is the first to say that despite her own success with Ultimate Business Propellor, what's become more important is celebrating the success of those around her.
"I've always been highly competitive, but perhaps now I feel more of a team player," she says. "International Women's Day is a day I'm usually speaking at an event somewhere, sharing my story and knowledge to inspire others so it's a day of celebration for every woman and her story."
Keeping it simple
Annette Spanski is approaching life now with the aim to keep things simple, which is why she created a website with just that sentiment in mind – Keep Life Simple. It's all about continually making simple changes to your life, from fitness to health and wellbeing, which will have a positive impact.
"My attitude towards ageing is that these are not my declining years, they are positive and restorative years," says Annette. "Age has become just a number – and I am ageing with happiness, health, fitness and sexiness! It's a privilege to grow old, some never make it, so why not do it feeling your personal best?"
There's one, arguably unexpected, way that Annette has discovered to help feel her best – boogie boarding! And to celebrate International Women's Day, Annette says she'll be enjoying a long lunch with her best friends on the beach.
"Any day that celebrates the wonders of women should be enjoyed. Women rule – bring it on!" she says.
Get moving
If you want to do more to celebrate your later life, getting out and about in Australia – or overseas – is a great way to start. From exploring museums and festivals to simply making time to visit friends and family, there are so many ways to make the most of these experiences.
Not an Apia customer and want to find out more?
Subscribe to our FREE Apia Good Life quarterly newsletter for information on our latest offers, stories and inspiration to keep living life at its best.
---
Australian Pensioners Insurance Agency Pty Limited ABN 14 099 650 996 is an authorised representative of AAI Limited ABN 48 005 297 807, the product issuer. Limits, exclusions and conditions apply. Read the Product Disclosure Statement before buying this insurance. Go to apia.com.au for a copy. The Target Market Determination is also available. This advice has been prepared without taking into account your particular objectives, financial situations or needs, so you should consider whether it is appropriate for you before acting on it.
The information is intended to be of general nature only. Subject to any rights you may have under any law, we do not accept any legal responsibility for any loss or damage, including loss of business or profits or any other indirect loss, incurred as a result of reliance upon the information. Please make your own enquiries.