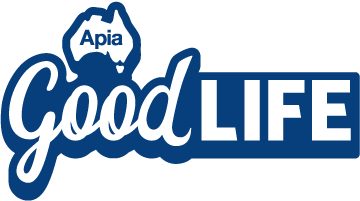 Supercharge your diet with these seven superfoods
---
Superfoods come in all shapes and sizes, but they all have one thing in common — they're jam-packed with health benefits. The thing is, a lot of superfoods are also either pretty exotic, and therefore hard to get your hands on — like breadfruit — or they aren't necessarily ingredients you'd eat on a daily basis, like turmeric.
But there's some good news! We've rounded up seven everyday superfoods so you can find, eat and benefit from them every day.
Blueberries
Research shows that eating a cup of blueberries a day reduces the risk of heart disease by up to 15 per cent, and improves memory in as little as four months — even amongst people already experiencing mild cognitive decline. Can't find fresh blueberries? Don't worry, research shows that frozen blueberries may actually deliver bigger health benefits, because the freezing process improves the availability of the all-important antioxidants.
Shiitake mushrooms
Eat one a day and after just four weeks, your immune system will be stronger. It's because shiitakes contain something called beta-glucans, a type of soluble fibre that stimulates the immune system. And you don't have to eat fresh shiitakes, either – researchers say dried mushrooms work just as well for boosting immunity.
Avocado
The fact that they're good for you isn't new news, but a study published in late 2020 revealed another health benefit — when avocados are eaten as part of your daily diet, they encourage the growth of 'good' gut bacteria. And with gut health playing a role in everything from sleep to weight and even how well you deal with stress, looking after it is smart.
Broccoli
Fresh research out of Western Australia shows that eating a quarter of a cup of steamed broccoli a day results in being 46% less likely to develop the build-up of calcium on the inner walls of blood vessels, which is the leading cause of having a heart attack or stroke. It's likely thanks to the vegetable's high vitamin K content. Don't like broccoli? Other cruciferous vegetables, including Brussels sprouts and cabbage, work just as well.
Tinned tomatoes
These may offer an easy way to lower your risk of prostate or breast cancer. While the results of a 2020 study found that men who ate tinned tomatoes at least five or six times a week had a 28 per cent lower risk of prostate cancer, tomato-rich diets may also help to protect against breast cancer for postmenopausal women. It's all thanks to something called lycopene, an antioxidant that increases in both volume and absorbability when tomatoes are cooked.
Yoghurt
It turns out that, as well as being a decent source of bone-building calcium, yoghurt can also work as an anti-inflammatory when it's eaten regularly. And that's good news for sufferers of health conditions like arthritis, where chronic inflammation is a factor. In one study, when people ate 340g of low-fat yoghurt every day, key markers of inflammation in their bloodstream dropped significantly after nine weeks.
Almonds
Rich in nutrients like monounsaturated fat, magnesium, vitamin E and fibre, almonds not only keep you feeling fuller for longer after you eat them, research shows they can also help to protect against abdominal weight gain. And when you consider that carrying too much weight around your stomach comes with a hefty health risk, that's handy. To reap the rewards, try to eat 40g of almonds every day.
Get the right coverage for your health
A diet rich in superfoods is one way of taking care of your health. Another is getting the right Health Insurance.
Apia Health Insurance offers three levels each of both Hospital and Extras cover, enabling you to choose a policy that could suits your needs.
Learn more about Health Insurance
Read more:
Not an Apia customer and want to find out more?
Subscribe to our FREE Apia Good Life quarterly newsletter for information on our latest offers, stories and inspiration to keep living life at its best.
---
Apia Health Insurance is issued by nib, a registered private health insurer, and is marketed by Platform CoVentures Pty Ltd ABN 82 626 829 623, a Suncorp Group company (PC), for which PC receives commission from nib. nib is not a part of the Suncorp Group.