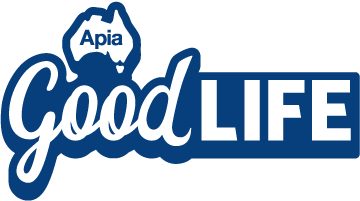 Ideas to bring a little Mediterranean influence into your garden
---
Love the gardens of Italy and Spain? Then you should know that — with our similar climate — Mediterranean-style plantings and landscaping are a perfect fit for Aussie backyards.
Abundant beds of lavender may conjure images of France, while rows of orange trees seem synonymous with Spain, yet many elements of traditional Mediterranean garden design are equally at home here in Australia.

That's partially due to our geography — many of us enjoy coastal living with long, dry summers that require drought-tolerant plants — but it's also thanks to a culture that delights in outdoor living.
Here's a guide to creating a stylish, water-wise, low-maintenance backyard, so that you can spend less time mowing and more time enjoying long alfresco lunches.
Appeal to all your senses
Channel the sights, scents and flavours of the Mediterranean with plantings of citrus trees and herbs. Lemon, grapefruit, mandarin, orange, lime, cumquat; there are many varieties to choose from based on your location and garden layout (Lisbon lemons are fairly cold-tolerant, for example, while Meyer lemons are well suited to pots). And what would a Mediterranean garden be without that little piece of Ancient Greece — the olive tree? Kalamata, Frantoio, Picual, Manzanillo and Arbequina olives all grow well in mild Australian climes, and young trees should do quite well in pots. Rosemary shrubs and bay trees, meanwhile, can be shaped into edible topiaries and will look gorgeous year-round.
Choose low-maintenance materials
A Mediterranean-style garden is not only easy on the eye, it's also easy to care for. If you're landscaping an area from scratch, consider forgoing the high-maintenance Sir Walter Buffalo in favour of structured areas of tile, stone or gravel. If you're working around an existing lawn, a tiled feature wall or gravel pathway will help to create the look. Terracotta pots are a must-have, and allow you to rotate plants seasonally. A water feature — whether a simple bird bath or a solar-powered recirculating fountain — is a nice touch. Terraces and raised garden beds are another common design feature, and can be a practical way to landscape a sloping or uneven block. Fill garden beds with silvery-green succulents, lavender and rock rose, perhaps alongside indigenous species such as spotted emu bush, pig face and grevillea.
Make it the best room in the house

Nothing will transport you to Positano faster than catching the breeze under a rustic arbour, pergola or patio covered in flowering jewel-coloured bougainvilleas. Create a shady area in your garden and you can enjoy long lunches as the Italians do — alfresco. Wisteria, grape vine and jasmine are other climbers that can quickly transform an outdoor structure. Finish off the space with Mediterranean-inspired furniture — think rustic, wrought-iron chairs and a marble-topped table. Then all you need is a table set with linen napery, colourful platters and plates abundant with antipasto, mason jars or glazed pots filled with pretty garden clippings… and good company to enjoy your long lunches with.
Make sure it's covered
If you go to the effort of perfecting your Mediterranean-style garden, you'd hate to see it wiped out by an unexpected event.
If you have an Apia Home Insurance or Home and Contents Insurance policy, your garden — including the plants, as well as fixtures like fences and pathways — will be covered as part of that policy. Just ensure that your sum insured reflects how much it would cost to repair or rebuild both your home and your garden.
Learn more about Apia Home Insurance
Read More:
Not an Apia customer and want to find out more?
Subscribe to our FREE Apia Good Life quarterly newsletter for information on our latest offers, stories and inspiration to keep living life at its best.
---
Australian Pensioners Insurance Agency Pty Ltd (Apia) ABN 14 099 650 996 AR 239591 is an authorised representative of AAI Limited ABN 48 005 297 807 AFSL 230859 (AAI), the issuer of Home, Landlord, Car, Caravan, Motorhome, Boat, Travel & Compulsory Third Party Personal Injury (CTP) Insurance.
Please read the relevant Product Disclosure Statement before you make any decision regarding this product. The Target Market Determination is also available.
Any advice has been prepared without taking into account your particular objectives, financial situation or needs, so you should consider whether it is appropriate for you before acting on it.;