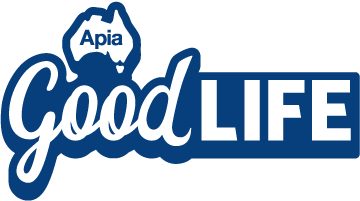 Tips for creating the perfect guest room
---
Guests can arrive any time of the year. But do you have a space ready for them? Here's how to get that spare room guest-ready.
Whether you're lucky enough to have a spare room, or you simply transform one of your bedrooms when the time arrives, a guest room is all about making your visitors feel at home. "Comfort is key," says Sydney stylist Diana Moore of Diana Moore Method. "The most important factor is to create a relaxing, welcoming, comfortable atmosphere in the space."
We asked Moore to share her top tips for creating an enviable guest room.
A clean break
Her first suggestion? Getting the space ship-shape. "First and foremost is doing a clean sweep of the room – literally," she says. "Clear away clutter and store any items that your guests won't be using – remove stacks of papers, office equipment, and sewing or craft projects to keep surfaces clear and usable." Use large plastic crates to stow any unnecessary items, and store in a safe dry place until your guests leave. Next, give everything a good clean "starting from the top down", she suggests.
Strive for storage
You need to ensure your guests have plenty of place to put everything, from clothes to suitcases. "Allow your guests adequate hanging space for clothes and room to place their luggage and other belongings," says Moore. That means:
making room in the wardrobe and providing plenty of clothes hangers
emptying one or two drawers in a chest of drawers and the bedside tables, and
if the room has an en suite, clearing bench space for toiletries.
Under-bed storage is great for big items like luggage and backpacks.
The fluff stuff
You probably can't change the interior of the room, but you can give the space a good zhoosh by using the best bed linen you can afford. It will add a touch of luxury that your guests will appreciate. "Ensure everything is freshly washed and dried in the sun for a crisp finish," advises Moore. "If you don't have an extra set of matching bed linen, stick to the same colours where possible, or use all white for a hotel-like experience. Always leave extra pillows and an extra blanket within reach." Place fresh towels at the end of the bed for a fuss-free arrival. "And make sure there's somewhere for them to hang their towels to dry each day." A fresh bar of soap is a nice touch, too.
Pretty little things
Next is decorative items. "Use things to furnish the space that are both beautiful and functional, and go the extra mile to achieve a space that's both stylish and serviceable," says Moore. Her suggestions? A vintage chair that doubles as a charming bedside table, or a mid-century floor lamp that acts as a quirky reading light. "If space allows, bring in an armchair for your guest to read and relax in, as well as providing somewhere to drape clothes." She suggests adding a beautiful cut-crystal glass on a tray with an elegant water jug and fragrant candle. "These items do double duty: they imbue character but they're also very practical."
The final countdown
"Channel your best-ever hotel experiences to create a little bit of a 'wow' factor for your guests," Moore says. Fresh flowers, or even a sprig of rosemary from your garden will add a lovely fragrant note. Other essentials include a pen and notepad, a map of the area and instructions for any appliances or technology your guests may use. Remember to place a card with your wi-fi password too. "And why not create your own version of a minibar with a small fruit bowl, homemade biscuits or nut mix and small bars of chocolate? Small bottles of sparkling water and a stack of magazines will also invite relaxation."
Make sure it's covered
Establishing your perfect guest room may increase the overall value of your home and/or contents — especially if you've renovated, or invested in new furniture or appliances. If this is the case for you, make sure the sum insured on your insurance policy is up to date. If you're an Apia customer, you can easily do this online.
If you're still considering Home and Contents Insurance, we have a range of options to choose from.
Learn about Apia Home Insurance
Read More
Not an Apia customer and want to find out more?
Subscribe to our FREE Apia Good Life quarterly newsletter for information on our latest offers, stories and inspiration to keep living life at its best.
---
Australian Pensioners Insurance Agency Pty Ltd (Apia) ABN 14 099 650 996 AR 239591 is an authorised representative of AAI Limited ABN 48 005 297 807 AFSL 230859 (AAI), the issuer of Home, Landlord, Car, Caravan, Motorhome, Boat, Travel & Compulsory Third Party Personal Injury (CTP) Insurance.
Please read the relevant Product Disclosure Statement before you make any decision regarding this product. The Target Market Determination is also available.
Any advice has been prepared without taking into account your particular objectives, financial situation or needs, so you should consider whether it is appropriate for you before acting on it.