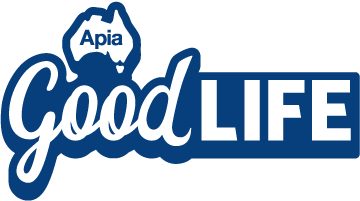 Why weight training is so good for older Australians
---
Once you've celebrated your 50th birthday, resistance training is one of the best things you can do for your health and well-being. Learn why — and how to lift your game.
Think weight training is a lost cause once you're over a certain age? Or that if you've never done it before, it's too late to start now? Far from it, on both counts!
"As we grow older, regular resistance exercise should be the backbone of our retirement plan," says exercise physiologist Troy Burgess (Interview held 24 Dec 2020). "Without the ability to climb stairs, carry grocery bags, bend over or get off the floor unassisted, life's going to be more difficult than it needs to be.
"And it's never too late. Whether you're 50 or 75, when you start weight training, your body begins to develop muscle tone and strength and, with repetition, these improvements are maintained."
More than muscle
The fact that strength training helps build and maintain muscle mass is important — particularly when you consider that, without intervention, after the age of 50 we lose up to 2 per cent of our muscle mass every year thanks to something called sarcopenia, or age-related muscle loss.
But stronger muscles aren't the sole benefit. Not only did a 2018 study make the link between regular resistance training and improved mental health, the practice is also good for your bones. By putting bones under stress, lifting weights nudges bone-forming cells into action, which can help to maintain or even improve bone density after the age of 50. That's key for helping to protect against osteoporosis.
Plus, because muscle tissue burns more kilojoules than body fat, the more of it you have — and can hang onto as you grow older — the higher your body's metabolism will be, which means you'll find it easier to keep weight off.
What are you weighting for?
Keen to get involved, but not sure how? With Australia's physical activity guildelines recommending doing strength-training activities at least twice a week, use these expert tips and suggestions to make a safe and effective start.
1: Call in the professionals.
If it's been a while since you did any weight training — or you've never done it — Burgess says a good place to start is booking one or two sessions with an exercise physiologist. "They'll do a proper physical assessment, identify any problem areas, discuss your set-up plans and help you learn how to do the exercises properly. Correct technique is important both for efficacy and for preventing injuries or exacerbating existing conditions." You can find an accredited exercise physiologist near you, here.
2: Ask for a discount at the gym.
A gym membership isn't mandatory when you want to embark on a weight-training program, but gyms do provide a one-stop-shop in terms of exercise equipment. "If you do choose to join a local gym, ask if there's a seniors' or off-peak rate that you might be eligible for," says Burgess. "And before you join, take advantage of any free trials the gym offers so you can assess whether you're going to enjoy attending before you commit."
3: Play the home game.
If the gym's not your thing, resistance training at home is just as effective. "Check out Gumtree, your local Buy, Swap and Sell groups or even garage sales for well-maintained equipment," says Burgess. "Alternatively, places like Big W and Kmart have a great selection of low-cost equipment like hand weights, dumbbells, exercise mats and resistance bands."
Or, you can get creative by using and lifting things you've got lying around home instead, like canned food or full water or laundry detergent bottles.
"Another tip is to choose and set up in a spot at home that has good lighting and air flow, power points for fans or the TV and enough room for floor exercises. It needs to be a space you'll want to spend time in."
To discover how to exercise right at home, check out Exercise and Sports Science Australia's dedicated website, which includes strength and active ageing workouts.
Read more:
Not an Apia customer and want to find out more?
Subscribe to our FREE Apia Good Life quarterly newsletter for information on our latest offers, stories and inspiration to keep living life at its best.
---
Australian Pensioners Insurance Agency Pty Ltd (Apia) ABN 14 099 650 996 AR 239591 is an authorised representative of AAI Limited ABN 48 005 297 807 AFSL 230859 (AAI), the issuer of Home, Landlord, Car, Caravan, Motorhome, Boat, Travel & Compulsory Third Party Personal Injury (CTP) Insurance.