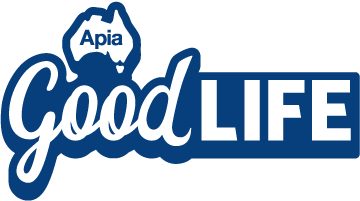 Rediscover past passions later in life. It's never too late.
---
We've all had regrets about the things we might have loved to do. Perhaps you fancied painting, or thought about trying your hand at restoring vintage cars, but never found the time.
As we get older, with kids leaving and more time on our hands after retirement, opportunities start to open up again, offering countless ways to rekindle an old passion or explore a new one. Here are a few ideas to get you started.
Explore your creativity
Whatever form of creativity you're interested in, whether it's visual arts, music or writing, your biggest enemy will be your brain telling you you're not good enough, or your ideas aren't original. Push them out of the way and get on with it. As writer Elizabeth Gilbert suggests in her book Big Magic, let go of your fantasy of perfection.
Opportunities to explore your creativity abound in capital cities and regional towns. A good place to start is adult education centres such as WEA in Sydney and CAE in Melbourne, which typically offer courses in everything from life drawing to pottery. Smaller facilities include Megan Morton's The School in Sydney, which offers classes in things such as styling and shibori dyeing, and the Brisbane Institute of Art, which runs classes in everything from fabric printing to ceramics. The Australian Writers Centre has online courses across creative, travel, business and life writing. Acclaimed author Louisa Deasey offers a course in writing a memoir.
Engage your brain
Thanks to technology, you can expand your brain far beyond Aussie shores. For example, the San Francisco e-learning start-up Masterclass offers courses with dozens of celebrity experts, from Vogue editor Anna Wintour to tennis player Serena Williams. Public institutions around the world offer fascinating online events, including The New York Public Library and The Smithsonian Institution.
Closer to home, take a look at Sydney's WEA, which offers a range of brain-stretching online courses such as "European mathematics during the Renaissance".
Learn a new skill
There's nothing more thrilling than being able to say "I made it myself" or "I fixed it myself". In Sydney, environmental charity The Bower offers workshops in woodwork (make a DIY planter box or native beehive), basic carpentry and upholstery for beginners. Men's Sheds are in every state and territory and are great places for men to talk while learning new skills, from fixing lawn mowers to building cubby houses. Cooking classes are another great way to engage your brain. Check out The Essential Ingredient, which runs classes in Sydney, Melbourne, Newcastle, Albury and Canberra, and Tassie's regional Agrarian Kitchen. For some, technology might still present a challenge, so take advantage of the myriad courses in basic computer skills offered at TAFEs around the country. You might be writing code before you know it.
Stretch your body
Our bodies might have a few more wrinkles and creaks than they once did, but there are things we can do to move and breathe more easily. Yoga is a wonderful practice for people of all ages and many yoga schools offer tailored classes for participants of a certain age or skill level. In any yoga class, a good teacher will look at your specific needs and limitations and monitor your movements. Or look out for tai chi or qui gong classes, ancient systems of movement combining martial arts training with health and spirituality benefits. Most cities and towns also have dance classes where you can kick up your heels. It's never too late to tango.
Make sure you're covered
If your newly discovered passions are of the more physical kind — say, you're embracing cycling or kayaking, or hiking through nearby bushland — ensure that your health cover is appropriate to your activities.
For example, all Apia Hospital Cover options include cover for back, neck and spine treatments, while our Extras options include physio, with the option of adding things like chiro and osteo treatments.
Read more:
Not an Apia customer and want to find out more?
Subscribe to our FREE Apia Good Life quarterly newsletter for information on our latest offers, stories and inspiration to keep living life at its best.
---
Australian Pensioners Insurance Agency Pty Ltd (Apia) ABN 14 099 650 996 AR 239591 is an authorised representative of AAI Limited ABN 48 005 297 807 AFSL 230859 (AAI), the issuer of Home, Landlord, Car, Caravan, Motorhome, Boat, Travel & Compulsory Third Party Personal Injury (CTP) Insurance.
Health insurance is issued by nib health funds limited ABN 83 000 124 381(nib) a registered private health insurer and is arranged by Apia as an authorised agent of nib for which it receives a commission.
Please read the relevant Product Disclosure Statement before you make any decision regarding this product. The Target Market Determination is also available.
Any advice has been prepared without taking into account your particular objectives, financial situation or needs, so you should consider whether it is appropriate for you before acting on it.