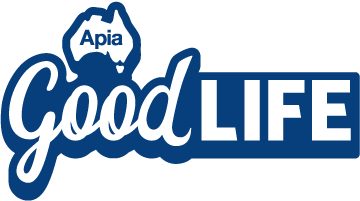 Beyond Netflix: a guide to Australia's best video streaming services
---
From ABC iView to Stan and Acorn, the world of streaming can be overwhelming. Here's a guide to the best streaming services available in Australia, how to get them and the must-watch highlights.
Travel might not be an option right now, but worlds of entertainment are waiting for us to explore on whatever screen we like to use. Whether you're new to streaming or already know many of the big services, there are still surprises out there waiting to be discovered.
Everything we've featured is available through web browsers as well as Apple and Google devices, and can also be found on many smart TVs and set-top boxes. Always remember — there's no commitment with any service, so you can switch them on and off on a monthly basis to go hunting for new things to watch.
The catch-up TV
Price: free
Every Australian television network has a streaming service: ABC iView, SBS OnDemand, 7Plus, Nine Now and Ten Play. They're perfect if you missed last night's episode and need to catch up (which is how many refer to these services) or you just want to watch the exclusive shows and movies these services offer. You'll need to create a free account for most, but this allows you to save favourites and keep track of where you're up to. Just like your standard TV channels, you will have to watch some ads during streaming.
Must-watch: MotherFatherSon (ABC), Das Boot (SBS)
The majors
Price: $6.99-$19.99 a month
Netflix, Stan, Amazon Prime Video and Disney+ are the biggest services out there today, and they're where you'll find most of the big new shows and films. Amazon Prime is the cheapest, at $6.99 a month, and also has a better collection of silver-screen classics than any other.
Must-watch: The Marvelous Mrs Maisel (Amazon Prime), Hamilton (Disney+), Ozark (Netflix), Better Call Saul (Stan)
DocPlay
Price: $6.95 a month
DocPlay calls itself the home of "the world's best documentaries" and it really does have an excellent library of non-fiction programming. If you love a good biography, an inspirational uplifter or an emotive tearjerker, DocPlay has thousands of documentaries to choose from.
Must-watch: Jiro Dreams of Sushi, The Man Who Shot the Great War
Kanopy
Kanopy is another documentary-focused service, but it has the benefit of free access through your public library membership. Hundreds of Australian libraries are part of the system, and you can request your library join if it is not already supported by Kanopy.
Must-watch: The Dressmaker, Loving Vincent
Acorn TV
Price: $6.99 a month
Fans of classic British TV rejoice, because Acorn TV has been tailor-made for you. On the roster? Police shows, mysteries, period dramas, "village life" series and comedies galore.
Must-watch: The Bletchley Circle, The Scarlet Pimpernel
Tubi
Price: free
This ad-supported free service offers more than 20,000 movies and TV shows, and features more classic films than almost any other streaming option — from early Hitchcock to a huge collection of classic Westerns.
Must-watch: Dial M for Murder, Stalag 17
Stay covered while you stream
If you've spent a few bucks on a new Smart TV or home theatre setup, you'll want to make sure it's covered. Apia Home Contents Insurance offers new for old repair or replacement and 24/7 claims, for stress-free streaming.
Read more:
Not an Apia customer and want to find out more?
Subscribe to our FREE Apia Good Life quarterly newsletter for information on our latest offers, stories and inspiration to keep living life at its best.
---
Australian Pensioners Insurance Agency Pty Limited ABN 14 099 650 996 is an authorised representative of AAI Limited ABN 48 005 297 807, the product issuer. Limits, exclusions and conditions apply. Read the Product Disclosure Statement before buying this insurance. Go to apia.com.au for a copy. The Target Market Determination is also available. This advice has been prepared without taking into account your particular objectives, financial situations or needs, so you should consider whether it is appropriate for you before acting on it.
The information is intended to be of general nature only. Subject to any rights you may have under any law, we do not accept any legal responsibility for any loss or damage, including loss of business or profits or any other indirect loss, incurred as a result of reliance upon the information. Please make your own enquiries.