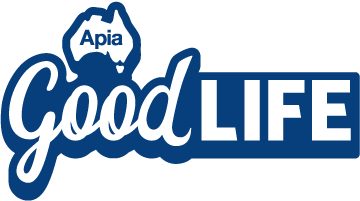 The Importance of Staying Connected
---
While the pandemic has thrown up many barriers to connecting with others, remaining social is a vital part of life — and can significantly boost wellbeing at any age.
No doubt about it: the past two years have been hard for many older Aussies who, in order to keep themselves sound of body and mind, have had to find a way to reconcile two seemingly contrary needs — remaining safely cocooned out of harm's way, while staying connected socially..
As American bioethicist Jacob M. Appel commented in The Guardian earlier this year, loneliness — along with smoking and obesity — ranks among "the triad of potentially preventable causes of early death".
So, how do you stay in touch with friends, family and your community in pandemic times?
Get the picture
Zoom. Few of us had heard of the teleconferencing platform before 2020, yet it's become the hardest-working word of late, alongside "pivot", "covidiot" and "Blursday". Without it, we certainly wouldn't have spent quite so many hours each week checking out colleagues' home interiors in meetings. Zoom is also great for catching up with friends and family, too — or your monthly book club, Pilates class or bingo night. And so are platforms such as Houseparty, FaceTime and Skype. Need help setting up an account? Ask a friend or relative, or log on to TechBoomers, which offers free, easy-to-follow beginners' tutorials for an array of online applications.
Back to basics
Feel like the whole personal-computing juggernaut has already roared past, leaving you feeling out of touch? One solution could be an eight-inch tablet specially engineered for the most tech-averse mature user. With some early favourable reviews under its belt ("I can't think of anything it competes with," says PC Mag Australia), the cutely named GrandPad offers a dramatically simplified interface with big icons that enable calls (conventional or video) and emails (written or dictated), as well as access to photos, music, articles, weather updates, encyclopaedias and more. A relative with a smartphone is the only conduit necessary between the device (which is wi-fi free) and the internet.
Reach out
Consider helping out a neighbour who's possibly less mobile and less well connected than you. Before nipping out to the shops to pick up some supplies, maybe pop a note in the letterbox that says, "Hey, neighbour. Here's my number if you ever need anything." Or leave a cooked meal or care package on the porch. Did you know that engaging in RAKs (Random Acts of Kindness) triggers the release of feel-good chemicals in the brain such as dopamine and oxytocin, and that routinely kind people produce 23 per cent less of the stress hormone cortisol?
Get smart
The vast majority of over-65s want to "age in place" (ie, live in their own home), according to research. One of the best ways to achieve this is to remain intellectually engaged for as long as possible. One online study option is, of course, Open Universities Australia, but the University of the Third Age (U3E) also offers retirees the opportunity to sign up for a number of courses, either face-to-face or on Zoom. The subjects are as far-ranging as George Orwell, to bushfires in Australia, to intermediate Italian. There are plenty of interesting one-off presentations to choose from, too. Learning new stuff and making new friends; that's what we call a win-win.
Read more:
Not an Apia customer and want to find out more?
Subscribe to our FREE Apia Good Life quarterly newsletter for information on our latest offers, stories and inspiration to keep living life at its best.
---
Australian Pensioners Insurance Agency Pty Ltd (Apia) ABN 14 099 650 996 AR 239591 is an authorised representative of AAI Limited ABN 48 005 297 807 AFSL 230859 (AAI), the issuer of Home, Landlord, Car, Caravan, Motorhome, Boat, Travel & Compulsory Third Party Personal Injury (CTP) Insurance.