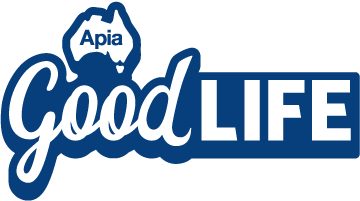 The power of connection: Why keeping in touch is great for your health
---
A whole lot of things are genuinely good for you, but it turns out social connectedness is a biggie. Find out why, and how to make the most of it.
Some healthy habits are no-brainers — Eat your veggies. Exercise regularly. Get enough sleep. Others fly under the radar, including the importance of staying connected to people.
As reported in Scientific American, US researchers reviewed 148 different studies to work out exactly how beneficial this is for our health, they made a powerful discovery: Participants with strong social relationships were 50 per cent more likely to survive the studies' timeframes than people with weaker connections. In fact, the researchers say that for longevity, loneliness is a risk comparable to smoking up to 15 cigarettes a day.
One potential explanation is a link between social isolation and increased inflammation in the body, as new research from the UK shows. And when inflammation becomes chronic, it bumps up the risk of everything from heart disease and memory problems, to cancer and diabetes.
Another explanation is simply happiness, which not only feels good, but — as numerous studies have proven — is good for you.
So what does this all have to do with staying connected? Psychologist Dr Melissa Weinberg from Melbourn'e Institute for Social Neuroscience sums it up by saying "The one thing that's withstood all the happiness research scrutiny is the power of connections and social relationships."
"If you're going to take any steps to improve happiness, it should be connecting with others."
Here are five ways to improve how socially connected you feel, regardless of how big your social circle is (or isn't).
Embrace technology
Regardless of where you live in Australia, psychologist Dr Sarah Edelman says it's likely that coronavirus has impacted your ability to connect with others.
"The pandemic has disrupted social connections," she says. "Even for people who have lots of friends, restrictions have meant we haven't been able to engage in regular activity for some time."
The good news is that tech-based options provide a helpful alternative, although some work better than others. A US study found that bonding occurs best via video chat, followed by audio chat, with trading text messages rating last.
The research also found that for both video and phone call catch-ups, the more frequently people made the effort to use them, the more connected they felt. And that injecting 'textual affiliation cues', like using emoticons and capitalising important words in your messages, can increase the bonding experienced during texting.
But, don't (just) rely on social media
While we're living in some extenuating circumstances right now due to coronavirus, studies show that real-life connections offer greater health benefits than those that exist purely online. So, while social media can help tackle loneliness when used to enhance existing connections, research suggests it's counterproductive if you use it as a substitute for real-life interaction.
Of course, we encourage everyone to follow their state's social distancing and lockdown restrictions and guidelines — but if the opportunity arises to catch up face-to-face with friends and family, your health will thank you for it!
Become a volunteer
Volunteering can make you feel good about yourself in more ways than one. A 2017 study concluded it's an effective way to feel more socially connected. Check out Volunteering Australia for local opportunities.
Take a yoga class
As long as it's a gentle, slower-paced variety (think Iyengar, hatha or restorative classes), yoga will help you feel a stronger sense of connectedness and shared experience, despite it being a predominantly solo activity.That's because our sense of connection is actually an internal process, so as long as you feel connected to others, you benefit. It explains why it's possible to experience loneliness when you're among friends and, on the flip side, feel connected to a group of strangers.
Walk a dog
Research out of The University of Western Australia proves that owning a pet boosts social connectedness, with two out of three dog-owners saying they know their neighbours better thanks to Fido. With the act of dog walking thought to be one of the key drivers of the findings, you don't even have to own a dog to benefit. About 40 per cent of Aussie dogs don't get enough exercise, so if you're not a dog owner, offer to walk a friend's or neighbour's four-legged family member instead.
Make sure you're covered
While the above steps — among other things — can help you maintain your mental and physical wellbeing, most of us will need a little extra medical support at some point, making reliable health insurance a wise investment. If you take out an Apia Health Insurance policy, you'll be covered for a range of treatments. And if you add on Advanced Extras, we'll help cover the cost of "healthier lifestyle" treatments, such as personal training and programs to help quit smoking.
Learn more about Health Insurance
Read More
Not an Apia customer and want to find out more?
Subscribe to our FREE Apia Good Life quarterly newsletter for information on our latest offers, stories and inspiration to keep living life at its best.
---
Australian Pensioners Insurance Agency Pty Ltd (Apia) ABN 14 099 650 996 AR 239591 is an authorised representative of AAI Limited ABN 48 005 297 807 AFSL 230859 (AAI), the issuer of Home, Landlord, Car, Caravan, Motorhome, Boat, Travel & Compulsory Third Party Personal Injury (CTP) Insurance.
Health insurance is issued by nib health funds limited ABN 83 000 124 381(nib) a registered private health insurer and is arranged by Apia as an authorised agent of nib for which it receives a commission.
Please consider the Product Disclosure Statement before buying this insurance. The TMD is also available.
The information is intended to be of general nature only. Subject to any rights you may have under any law, we do not accept any legal responsibility for any loss or damage, including loss of business or profits or any other indirect loss, incurred as a result of reliance upon the information. Please make your own enquiries.