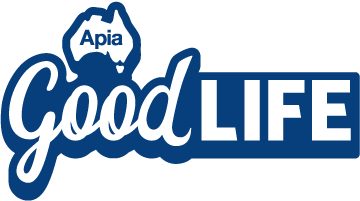 Caring for parents and kids: the sandwich generation during coronavirus
---
Caring for your ageing parents while supporting your children can be challenging at the best of times. With COVID-19 adding another layer of complexity, the pressure to take care of loved ones has never been greater on the sandwich generation. Learn how to look after you and your loved ones without burning out.
The coronavirus pandemic has changed the way we work, learn, socialise, travel, shop, eat and basically live. We've learned how to work from home, and homeschool our children.
In between video chats and homeschooling, some Aussies have also been caring for ageing parents - a demographic for whom the coronavirus is especially dangerous.
While official numbers are hard to pin down, it's estimated that at least 1.5 million middle-aged Australians are in what's called the sandwich generation, managing care for both their parents and their children.
"Carers are being placed under critical levels of stress during the ongoing pandemic due to an increase in both the amount and intensity of unpaid care being provided to family members and friends," says Liz Callaghan, CEO of Carers Australia, the national peak body representing Australia's family and friend carers.
Even before the coronavirus, a report commissioned by Carers Australia estimated that primary carers spend an average of 35 hours a week in their caring role -assuming they're not caring for two different generations at once, which would increase that time exponentially. That's the equivalent of a full-time job. And a number of Aussies are doing that on top of their daily 9am – 5pm.
"The demands of a caring role often result in carers being time poor, leaving little or no time for their own health or well-being," says Callaghan. "These effects are often exacerbated among 'sandwich carers' given they provide unpaid care to more than one person."
Caring for the Carer
When you're caring for others, it's just as important to care for yourself. Right now, during COVID-19, Callaghan believes this has never been more important. "It's crucial for carers to look after their own well-being wherever possible," she says, "not only for their own sake, but also for those they care for.
"It's important that carers reach out for support so that they're not adversely affected by the increased levels of social isolation and the intensity of the caring that we know is occurring right now."
Here are five ways to look after yourself if you find yourself in the sandwich generation.
1. Call yourself a carer
"Those performing caring roles often don't see themselves as carers, particularly when they're caring for family members," says Callaghan. "It's important for these people to acknowledge the caring role they perform so that they can then begin the process of accessing the support and services available to them."
2. Ask for help
Despite what you might think, you don't have to do everything yourself! Family, friends or even neighbours might be able to help you with simple things like grocery shopping, dropping the kids at school or cooking a meal or two. Talk to the people in your life about how they might be able to make things a little easier.
3. Talk with other carers
[body] Connecting with others who have similar experiences caring for both children and ageing parents can be helpful and powerful. Community groups are often available or you can take part in online forums.
4. Put yourself first sometimes
As a carer, taking time for yourself to catch up with friends, exercise or simply relax is important for your mental and physical health. Planning regular breaks and taking time out can help you avoid stress.
5. Access support
"The Carer Gateway provides carers with the means to access appropriate support across Australia, either online, via phone or, where permitted, face-to-face," says Callaghan. "Carers can find information on the support services available including respite care, financial support, phone counselling and general help and advice." You can visit the website or call 1800 422 737.
Need more advice, tips and tricks to help manage your carer needs? Visit The Guide to Living Well Hub.
Get the coverage you need
Part of being a responsible carer is knowing when yu may need extra support. If you're considering an assisted living situation, such as a nursing home, Apia can help you out with insurance that keeps your loved one's contents covered.
Explore Assisted Living Insurance
Read More
Not an Apia customer and want to find out more?
Subscribe to our FREE Apia Good Life quarterly newsletter for information on our latest offers, stories and inspiration to keep living life at its best.
---
Australian Pensioners Insurance Agency Pty Ltd (Apia) ABN 14 099 650 996 AR 239591 is an authorised representative of AAI Limited ABN 48 005 297 807 AFSL 230859 (AAI), the issuer of Home, Landlord, Car, Caravan, Motorhome, Boat, Travel & Compulsory Third Party Personal Injury (CTP) Insurance.
Product Disclosure Statement before buying this insurance
This advice has been prepared without taking into account your particular objectives, financial situations or needs, so you should consider whether it is appropriate for you before acting on it.