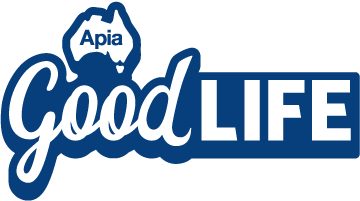 Three fabulous ideas to make retirement an exciting new chapter
---
Don't let anybody tell you that retirement means fading away into oblivion. With 70 now the new 50, your post-work years can be interesting, stimulating and rewarding — with unlimited freedom and nobody to call boss.
Here are three great ideas to keep you engaged when you've left the nine-to-five behind.
Start a band
Always had a passion for music, but never really had time to indulge it? Then it's time to get the band together. And you won't be alone! According to the Arts in Daily Life report, our participation in music grew by 5 per cent from 2009 to 2013, driven largely by the 34-65 age group.
Where to find other musicians? Try library noticeboards, Facebook groups, the "Musicians & Artists" section of Gumtree, or websites like Bandmix or Join-A-Band.
Peter Horton, a retired Sydney businessman, didn't pick up an instrument until he was 60. "I took up the double bass because my wife, who had been a professional musician, joined a neighbourhood band and I felt like getting involved," he recalls.
"I bought a cheap bass and had some lessons to learn the basics – and then I just jumped into their weekly rehearsals. And I found it quite exciting to be able to participate in a small way to making music."
Even though he found his lack of musical knowledge and experience frustrating at times, Horton kept at it and eventually was able to hold his own in a "gypsy jazz" trio. "It was quite amazing to go from nothing to something quite reasonable – and if I could do it, anyone can do it," he adds.
Start a business
According to Kerry Hannon, author of Never Too Old to Get Rich: The Entrepreneur's Guide to Starting a Business Mid-Life, Americans, Brits and Aussies in the 50-plus bracket are launching more start-ups than any other age group. You might not be ready (or equipped) to create a start-up from scratch, but why not channel your experience and passions into a small business?
That's exactly what Sydney mother of two Judith Love did when she was made redundant from her job as a photo editor in her mid-40s. A decade later, her website creation business, Love Communications, is booming. Her tips for anyone wanting to start any kind of business — from selling home-made jams at a local market to setting up an e-tail store? "Know your audience, and connect to a coaching group," she says. "I pay a monthly fee to be part of two groups, and they have a lot of free resources available."
Bambi Price of Fifth Institute, which supports entrepreneurs of all ages, encourages older Australians not to waste their retirement years. "If you retire at 65 and live to 95, that's a 30-year window of opportunity that is lost," she tells Business Victoria. "Find something you love and give it a try – even if it's only two days a week."
Start a podcast
In case you've been living under a rock, you'll know that the podcast world is booming. There are currently some 1.75 million podcasts in circulation, accounting for about 43 million episodes. (Big figures yes, but far less than blogs, which number around 570 million!)
Don't let that deter you. After all, you're probably not thinking about becoming the world's most-listened-to series (hello, The Daily), rather to indulge a passion or just to have a little fun.
And it's not a hugely complicated undertaking. All you really need, according to Forbes magazine, is to:
define your goals,
research your topic,
think about a co-host,
choose a catchy name,
create interesting cover art,
buy some simple equipment, and
learn about distribution.
For Lauren Quaintance, a journalist and former general manager of Travel at Fairfax Media, who started The Destinationists travel podcast with a colleague, the biggest challenge has been finding great talent.
"If you start an interview-based podcast, don't underestimate how hard it can be to find guests," she warns. "Ensure that you have four to six interviews 'in the can' before launch."
Her other great tip? Invest in good-quality equipment. "Sound quality is so important and, while you can record on video conferencing platforms, you should always use headphones and a stand-alone microphone," she says. "You can get good microphones, like a Blue Yeti, relatively cheaply these days."
Of course, if you're investing in some new electronic gear — like audio equipment — you'll want to make sure their value is reflected in your Contents Insurance sum insured. Luckily, you can easily update that online.
Learn more about Contents Insurance
Read More
Not an Apia customer and want to find out more?
Subscribe to our FREE Apia Good Life quarterly newsletter for information on our latest offers, stories and inspiration to keep living life at its best.
---
Australian Pensioners Insurance Agency Pty Ltd (Apia) ABN 14 099 650 996 AR 239591 is an authorised representative of AAI Limited ABN 48 005 297 807 AFSL 230859 (AAI), the issuer of Home, Landlord, Car, Caravan, Motorhome, Boat, Travel & Compulsory Third Party Personal Injury (CTP) Insurance.
Please consider the Product Disclosure Statement before buying this insurance.The Target Market Determination is also available.
This advice has been prepared without taking into account your particular objectives, financial situations or needs, so you should consider whether it is appropriate for you before acting on it.