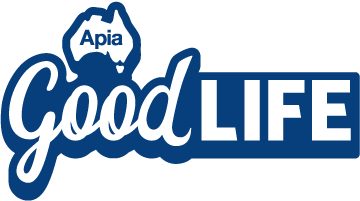 Seven experiences you probably didn't know you could have in Australia
---
Staying at an underground hotel in Coober Pedy; Catching a train to nowhere in far north Queensland; Welcome to seven of the country's most unusual experiences.
Think of Aussie tourism adventures and the postcards that spring to mind are probably things like Uluru, The Great Barrier Reef, the Kimberley, and Sydney Harbour Bridge… but even if you've seen them all, there's always something new to uncover.
Here are seven weird and wonderful lesser-known attractions throughout the country to inspire your next trip.
Stay at an underground hotel
You probably know Coober Pedy as the 'opal capital of the world' but this quirky outback South Australian town has another claim to fame — underground hotels. Back when the area was known to settlers as the Stuart Range Opal Field, miners would sleep underground to escape the scorching summer temperatures and lack of outdoor shade. As the town evolved, so too did the practice of living underground. Experience what it's like living in a 'dugout' at one of Coober Pedy's subterranean accommodation options, which range from a large hotel to motels and B&Bs.
Catch a train to nowhere
The small northern Queensland towns of Normanton and Croydon aren't high on many travellers' lists; the rail line that connects them is even described as going from "nowhere to nowhere". And yet the Gulflander railway is a tourism icon, transporting passengers back to the Gold Rush era as they travel across the diverse Gulf Savannah landscape. The rail journey, which takes place aboard a 1950 railmotor known as the Tin Hare, includes morning tea and a local guide.
Explore ancient lava tubes
Where can you discover a prehistoric system of caves, enjoy an outback campfire dinner, then sleep in a restored turn-of-the-century railway carriage? In Tropical North Queensland, about four hours' drive from Cairns, as part of The Undara Experience . The caves are actually lava tubes, formed some 190,000 years ago when a volcanic eruption — with lava three times the volume of Sydney — flooded a dry riverbed. Not only are the caves themselves an incredible sight, they also house a distinctive ecosystem of plants and animals.
Witness the Aurora Australis
The world-famous Northern Lights have a Southern Hemisphere sibling, and one of the best places to see this stunning lightshow is in Tasmania. Like the Northern Lights (sometimes referred to as Polar Lights), the Aurora Australis is formed when particles from the sun interact with the Earth's magnetic field, producing a curtain of colourful light. Winter is the best time to catch this otherworldly phenomena — and you'll need a camera.
Walk underwater in an oversized helmet
Western Australia's Busselton Jetty is famous for both its age (156 years!) and length, stretching almost two kilometres into Geographe Bay. At its end you'll find an observatory that offers the unique experience of walking under the water using a Seatrek helmet — no dive course or scuba equipment needed. While the jetty is spectacular above water, the undersea views of the historic pylons covered in coral and framed by colourful marine life are unforgettable.
Feed possums in a sinkhole
On South Australia's Limestone Coast lies the kind of sinkhole you wouldn't mind falling into. Technically a collapsed cave, the Umpherston Sinkhole is characterised by lush, terraced gardens ringed by a wall of cascading green vines. The Sunken Garden, as it's commonly called, is also home to a colony of possums who make an appearance at dusk to feast on fresh fruit gifted by visitors. Umpherston is one of about 50 sinkholes in the region — Cave Garden is another must-see spot.
Sleep in an Airstream trailer atop a carpark
If any city was going to create designer accommodation from trailers, it was Melbourne. Welcome to Notel, where you can spend the night in one of six 1970s Airstream trailers. The shiny chrome, refitted trailers have a minimalist, space-age aesthetic and are each decked out with a private ensuite, climate control, luxe linen, a minibar and an iPad. Did we mention they're perched on the roof of a CBD carpark? How very Melbourne.
Take care of your valuables
If you're headed out for Great Aussie Adventure, you'll probably bring a few valuable items — such as digital cameras and tablets — with you. Adding optional Personal Valuables cover to your Home & Contents Insurance means that these items will be covered by your policy if they're lost or damaged, whether you're at home or out and about, anywhere in Australia or New Zealand.
Explore Apia Home & Contents Insurance
Read More:
Not an Apia customer and want to find out more?
Subscribe to our FREE Apia Good Life quarterly newsletter for information on our latest offers, stories and inspiration to keep living life at its best.
---
Australian Pensioners Insurance Agency Pty Ltd (Apia) ABN 14 099 650 996 AR 239591 is an authorised representative of AAI Limited ABN 48 005 297 807 AFSL 230859 (AAI), the issuer of Home, Landlord, Car, Caravan, Motorhome, Boat, Travel & Compulsory Third Party Personal Injury (CTP) Insurance.
Please consider the Product Disclosure Statement before buying this insurance. The Target Market Determination is also available. This advice has been prepared without taking into account your particular objectives, financial situations or needs, so you should consider whether it is appropriate for you before acting on it.
The information is intended to be of general nature only. Subject to any rights you may have under any law, we do not accept any legal responsibility for any loss or damage, including loss of business or profits or any other indirect loss, incurred as a result of reliance upon the information. Please make your own enquiries.