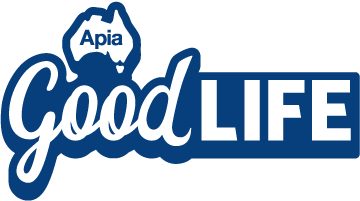 Free things to do with your grandkids these school holidays
---
Spending quality time with your grandchildren doesn't have to mean blowing your budget. In fact, these fun ideas won't cost a cent.
These days, the price of a child cinema ticket starts at $151. You can expect to double that cost for entry to a zoo and triple it for a theme park. If you care for your grandchildren over the school holiday period, this can make entertaining them a very expensive time. But fun outings don't have to cost a lot of money; creating treasured memories can be free. Here are some budget-friendly ideas to try these school holidays – as an added bonus, most of them are even educational (just don't tell the grandkids that).
Play a game of nature bingo
Spring is in the air and that makes it the perfect time to enjoy as much outdoor time as possible. Make a trip to the local park or nature reserve a bit more interesting by creating a 'bingo card' of flora and fauna in your local area and ticking items off as you find them. Your bingo card might include specific bird or insect species, or geographic features such as large rocks, creeks, sand dunes or mountains. You can find printable bingo card templates online or create your own. You could even enlist your grandies' help to draw/paint a bingo card before you set off.
Prepare a picnic (then eat it)
A picnic is another wonderful spring outing and can easily be extended into a full-day activity with some menu planning. Let your grandchild think of some things they'd like to make and eat, then set to work filling that picnic basket with goodies. The kids can assist in making a quiche or frittata, a homemade dip or some gourmet sandwiches. A sweet treat is a nice idea too – it is holiday time after all.
Visit your local library
Of course, spring doesn't guarantee endless sunny days, and it is harder to amuse kids indoors during wet weather. If you're looking for free ways to get out of the house, check out the offering at your local council library (school holiday programs are usually announced mid-term via their websites). From toy-making workshops and digital games, to art lessons and creative writing activities, you'll be amazed at what's on offer. Borrow a couple of books or some classic favourites while you're there and you're all set for a cozy afternoon on the couch.
Teach them a skill
It was the American author Lois Wyse who said "Grandchildren are the dots that connect the lines from generation to generation." Use this school holiday time to teach your grandchildren a skill you learned as a child, or introduce them to a hobby or game you love. Perhaps you could teach them to sew, bake or tend a garden, or even play chess, bridge or backgammon. Whatever it is, they will enjoy having this special connection to you and may even pass it on to their own grandchildren one day.
Read more:
Not an Apia customer and want to find out more?
Subscribe to our FREE Apia Good Life quarterly newsletter for information on our latest offers, stories and inspiration to keep living life at its best.
---
1 Movie price stats | screenaustralia.gov.au
Australian Pensioners Insurance Agency Pty Ltd (Apia) ABN 14 099 650 996 AR 239591 is an authorised representative of AAI Limited ABN 48 005 297 807 AFSL 230859 (AAI), the issuer of Home, Landlord, Car, Caravan, Motorhome, Boat, Travel & Compulsory Third Party Personal Injury (CTP) Insurance.
The information is intended to be of general nature only. Subject to any rights you may have under any law, we do not accept any legal responsibility for any loss or damage, including loss of business or profits or any other indirect loss, incurred as a result of reliance upon the information. Please make your own enquiries.