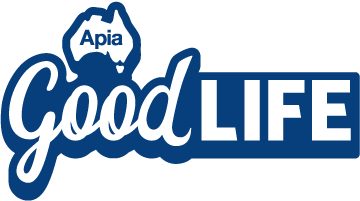 Find your life purpose through volunteering
---
The Meals on Wheels mantra – "more than just a meal" – truly encapsulates the magnitude of what its volunteers do. Aiming to assist the elderly and those with disabilities to keep living independently in the comfort of their own homes for as long as possible, the charity provides meals on an on-going basis for people who are unable to prepare food for themselves.
Maree, a 73-year-old retiree who left full-time work almost eight years ago, is the treasurer of Meals on Wheels Victoria. After working in the home care industry at a rural council for close to 20 years, she witnessed, first hand, how imperative good nutrition is for elderly people. She now dedicates her time to help those who are not able to fend for themselves.
"I could see the benefits that meals had for frail, elderly people when they ate properly," she says. "To have good food is half the battle for older people. If you look at any health stats, something like 75 per cent of people over 70 are malnourished when they go into hospital. That created a real passion for me to get good meals out to people."

"In rural areas, it's even more important because people don't have a neighbour. If they live out of town and they're isolated, you might be the only person they see for the day."
A local hero
While Maree's position as treasurer focuses more on managing enquiries and questions from other volunteers, she makes a conscious effort to deliver meals with her husband throughout Mitchell Shire – their hometown – on a regular basis.
When asked about the benefits of volunteering for Meals on Wheels Victoria, Maree says "just talking to the people" is incredibly rewarding. "They welcome you into their home, which, to me, I consider a privilege," she says. "That's their home, they'll welcome you in, you'll chat while you're going in, but you can't stand and talk for too long because you've got all the hot meals!"
"To me, the smell of that hot meal coming through the house has got to stimulate the appetite!" she laughs. "If you get a frozen meal and it's stuck in your fridge, it gets to teatime and you just think 'I can't be bothered doing that, I'll just have a cuppa instead.'"
Good food, good mood!
Incredibly passionate about providing good nutrition for older people, Maree feels satisfied at the end of each day knowing that she's made a difference to someone's life. "It makes me think that I'm putting a little bit back in the community. Everything in life seems to be about taking, so I feel like I'm doing some good for somebody. That's my satisfaction – knowing that I've delivered meals today and that those people are going to be eating properly."
"The price to stay in a hospital is far higher than the price to stay in a hostel, and that really opened my eyes," she says. "If we just fed our elderly people properly, we wouldn't have all these people in hospital. People have falls because they haven't had enough nutrition. They're falling over and breaking hips, so it really is, to me, the most important service that we do."

"If the house doesn't get cleaned, it doesn't matter. If you didn't have shower today, you're not going to die. But if you don't eat good food regularly, you're not going to last too long. That's my motivation."
More than just a meal
Volunteers also monitor recipients between visits to ensure they're keeping well. Maree says there have been times where she's needed to call an elderly's coordinator or next of kin after noticing they weren't looking as healthy as they'd been. Entering the home to check on the client is also quite common when there's no answer at the door, but – by law – volunteers must now see the person prior to handing over the meals.
"Going back a few years ago, people were allowed to leave an Esky on their front veranda, so if they weren't home they could put the meal in the Esky," she says. "In doing that, you haven't sighted the person, so you haven't done the monitoring. That person could be lying on the floor inside because they'd had a fall."
While monitoring is part of the job, many volunteers will go out of their way to help the elderly by running errands or assisting with daily chores. "I've sometimes had to post a letter for some people," Maree says. "And you do it, because these people can't get out of their homes anymore."
Life-changing memories
After being in the home care sector for close to 20 years, Maree says she seen "such beautiful things", and reminisces fondly about an old gentleman she'd often deliver meals to. "He wasn't that old, but his wife had died and he had no idea how to cook," she says. "I'd go to his home and yell out, 'It's Maree, I'm just here with your lunch'. I'd go in, and there he'd be – he'd have his table set and a glass of wine, ready to eat his lunch!"
Similarly, she recalls delivering meals to an elderly man who was living in a local national park, as he had nothing at all to eat. "I had never seen anything so sad in my life," she says. "I'm thinking to myself, 'Surely this man has relations somewhere… how could somebody let a human being get so far down?'"
"But you know, he got a stool and a piece of rag, and wiped the stool so I could sit on it. Those little touches are wonderful."
While it's clear volunteering for Meals on Wheels Victoria has been a wonderfully rewarding experience for Maree and her husband, it's also given them a new lease on life. "It keeps us going," she says. "We're both 73, but we walk everywhere. Whereas if you just think, 'I'm this old now so I think I'll just stay home', you're not going to get very far."
Offering one final word of advice for aspiring volunteers, Maree believes devoting her time to Meals on Wheels has given her the fulfilment she needs to get through each day, leading to a happier and accomplished life that is rich in more ways than one. Simply put, it's a feeling that money just can't buy. "Jump on board!" she says. "By just delivering those meals, it keeps you active and keeps you in the community and socialising with people, and its fantastic."
Not an Apia customer and want to find out more?
Subscribe to our FREE Apia Good Life quarterly newsletter for information on our latest offers, stories and inspiration to keep living life at its best.
---
Australian Pensioners Insurance Agency Pty Limited ABN 14 099 650 996 is an authorised representative of AAI Limited ABN 48 005 297 807, the product issuer. Limits, exclusions and conditions apply. Read the Product Disclosure Statement before buying this insurance. Go to apia.com.au for a copy. The Target Market Determination is also available. This advice has been prepared without taking into account your particular objectives, financial situations or needs, so you should consider whether it is appropriate for you before acting on it.
The information is intended to be of general nature only. Subject to any rights you may have under any law, we do not accept any legal responsibility for any loss or damage, including loss of business or profits or any other indirect loss, incurred as a result of reliance upon the information. Please make your own enquiries.