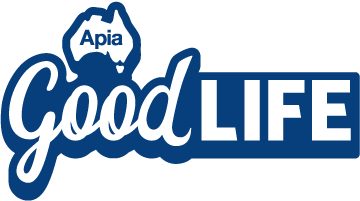 Should you live as a minimalist in retirement?
---
For those of us who might be moving house or simply looking to make a fresh start as we head into retirement, minimalist living is worth considering. You might find that living with less really ends up giving you more.
Time for change
Over the course of our lives, we tend to find that along the way we've accumulated a lot of stuff, from photo albums and furniture to clothing and Christmas decorations. Often, for those who may have lived in the same family home for a number of years, you might not realise just how much stuff there is until you decide to downsize and move to a smaller home.
With less storage space, you might be faced with the dilemma – what do I do with all this stuff? That's where minimalist living comes in, offering a slightly different approach to life that'll see your footprint get that little bit smaller.
Giving yourself the opportunity to ask what's most important will let you see where there are opportunities to get rid of things – whether that be through selling items second hand, giving them to charity or passing them onto the next generation.
Although, this doesn't mean you have to go getting rid of everything in order to live a happy life. There's a reason why we've held onto some things such as keepsakes, they hold memories or represent a time in our lives we're really fond of. Even so, there are alternate ways to keep these memories close without needing to hold onto the actual objects. For example, if you've kept a shelf or drawer filled with old family videos recorded on VCR, you can digitise these so they're put on much more moving-friendly (and modern technology-friendly) DVDs or hard drives instead.
The same goes for family photos; you can scan albums of images so you have digital copies. Again, this doesn't mean you have to go and get rid of the album itself, but making a digital copy helps protect those memories if the albums happen to get damaged during the move, or come under the threat of spillages or sticky fingers if grandkids start running around.
With experience comes perspective
Unlike those who decide to live minimally in their younger years, with your experience you'll undoubtedly have the maturity of a perspective that will allow you to make smart decisions about what you do and don't need. We've all had that moment where we've been overzealous in our spring-cleaning, only to find a few months down the track that we need that dress, tool or paper shredder that we relegated to the skip in an effort to de-clutter. Use that perspective and experience to your advantage as you weigh up what might be weighing you down.
Small steps to success
Changes in your income through entering retirement, or your living situation with children moving out of home or grandchildren coming into the picture are all opportunities to reassess and think about ways to live minimally and inexpensively.
If you're not one to go all in with minimalist living from the get go, there are small steps you can take to see if it's the right fit for you.
Get rid of one thing a day for 30 days – tackle that junk drawer you never open or the linen closet that's barely staying closed anymore.
If you don't use an item for six months, chuck it (seasons permitting!). For example, just because it hasn't been cold enough to use your only winter coat in the last six months, this doesn't mean you should get rid of it. On the other hand, if you've had a pasta maker for five years and can count the number of uses on one hand, maybe it's time that went to the charity shop!
Break the habit of retail therapy; it only amounts to more stuff. If you need something to perk you up, why not go for a nice dinner or a night out at the movies instead?
Ask for experiences instead of gifts. If you've got a big birthday or anniversary celebration coming up, you could ask your friends and family to spoil you with experiences like theatre tickets.
There's a reason we accumulate so many belongings over the years, whether it's for practical or sentimental reasons. Yet minimalist living is a chance for us to assess which of those possessions really mean the most to us, and in turn free ourselves up for travel, new hobbies and time with friends and family – all things you would never dream of sending to the charity shop in the years to come!
Not an Apia customer and want to find out more?
Subscribe to our FREE Apia Good Life quarterly newsletter for information on our latest offers, stories and inspiration to keep living life at its best.
---
Australian Pensioners Insurance Agency Pty Limited ABN 14 099 650 996 is an authorised representative of AAI Limited ABN 48 005 297 807, the product issuer. Limits, exclusions and conditions apply. Read the Product Disclosure Statement before buying this insurance. Go to apia.com.au for a copy. The Target Market Determination is also available. This advice has been prepared without taking into account your particular objectives, financial situations or needs, so you should consider whether it is appropriate for you before acting on it.
This material has been prepared for informational purposes only and is not intended to provide, and should not be relied on as, a substitute for health and medical advice from a qualified health professional. You should seek the advice of a qualified health professional regarding your health and/or a medical condition.
The information is intended to be of general nature only. Subject to any rights you may have under any law, we do not accept any legal responsibility for any loss or damage, including loss of business or profits or any other indirect loss, incurred as a result of reliance upon the information. Please make your own enquiries.