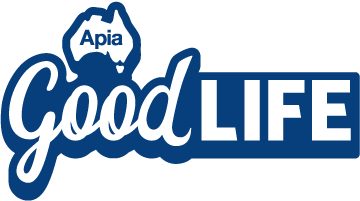 How to estimate the amount of home insurance cover you need
---
Would your insurance coverage let you resume your current lifestyle if your home was damaged or destroyed? According to the Insurance Council of Australia1, more than 80% of Aussie homeowners say no.
For greater peace of mind, it makes sense to accurately evaluate the amount of insurance cover you'd need if your home was badly damaged or destroyed.
Here at Apia, we're going back to basics to help you estimate this amount.
How much cover do you need?
A simple way to estimate how much home insurance you need is to get a quote. Based on the information you provide, your quote will recommend a 'sum insured'. This is the maximum amount you can claim for any one insured event, such as a fire. It should be enough to help you replace your home if it's severely damaged or destroyed.
Sum insured coverage – which is offered by most Australian insurers, including Apia – is flexible. As a policyholder, you and your insurer can agree to adjust the amount. This is particularly important if your home's value changes, such as after a renovation. With Apia, you can do this online or by calling us on 13 50 50.
More About Home Building Insurance
How to estimate your sum insured
Calculate your home's cost per square metre
If you're estimating the right 'sum insured' amount via this method, you'll work out the cost to rebuild your home based on its size and the average building cost for homes constructed from similar materials in your area. Talk to local builders or other professionals to get a better sense of this average cost.
Though this method is pretty straightforward, it may not take into account actual building costs or unexpected fees. This could put you at risk of being underinsured.
Elemental estimating
Elemental estimating takes into account the many 'elements' that make up your home. To do this, you'll need to take a more detailed look at building materials, style and features like lighting or special finishings. Some other factors that may inform this estimate include:
local building codes

the cost of removing debris

the property's accessibility, including the slope of the land

building permits and architect, builder or surveyor fees, and

the cost of temporary accommodation while you rebuild.
This process may may take a little longer to get right, but it can help you avoid being underinsured.
Again, you might find it useful to chat with someone qualified, like a builder or architect. You could also give our Building Calculator a try to get you on the right track. It can help you estimate how much cover you need. Just be aware it may not factor in extra costs and fees.
What about contents cover?
When calculating your home building insurance requirements, you may find it useful to ensure that your contents are fully covered. Simply make note of your possessions, such as appliances, electronics and clothing, and then calculate how much it would cost to replace them.
The best part? With Apia, when you get a quote and buy a Home and Contents policy online, you'll get a 10% discount*.
Discover Home and Contents Insurance
Read More :
Not an Apia customer and want to find out more?
Subscribe to our FREE Apia Good Life quarterly newsletter for information on our latest offers, stories and inspiration to keep living life at its best.
---
1 https://www.smh.com.au/money/insurance/under-insurance-leaves-householders-exposed-this-bushfire-season-20191030-p535of.html
2 https://www.afr.com/wealth/personal-finance/10-steps-to-test-your-home-insurance-20200108-p53prn
*If you receive more than one discount, we apply each in a predetermined order to the already discounted premium (usually before adding taxes and charges). The discounts we offer are subject to change.
Online discount is only available for new, eligible policies purchased online and will be applied upon purchase and subtracted from the premium. Online discount is not available with any other offers and does not apply to optional covers Apia Home Assist, Excess-free Glass cover and Apia Roadside Assist.
Australian Pensioners Insurance Agency Pty Ltd (Apia) ABN 14 099 650 996 AR 239591 is an authorised representative of AAI Limited ABN 48 005 297 807 AFSL 230859 (AAI), the issuer of Home, Landlord, Car, Caravan, Motorhome, Boat, Travel & Compulsory Third Party Personal Injury (CTP) Insurance.
Please read the relevant Product Disclosure Statement before you make any decision regarding this product. The Target Market Determination is also available.
Any advice has been prepared without taking into account your particular objectives, financial situation or needs, so you should consider whether it is appropriate for you before acting on it.