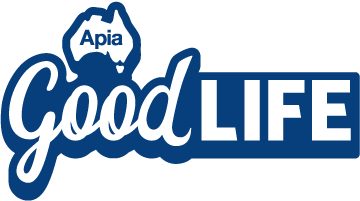 What to do when someone hits your parked car
---
Finishing the grocery shopping only to find a big dent in your car door is an awful feeling, especially if the culprit didn't leave their details. The good news is, if you're the victim of a hit-and-run accident, your comprehensive car insurance could help.
Does car insurance cover hit-and-run accidents?
If you have Apia Car Advantage (comprehensive car insurance), you're covered in the event of a hit-and-run. Where we agree the driver of your car was not at fault and you give us the responsible driver's registration number, name and address, you won't have to pay an excess. But you'll probably have to pay it if the driver can't be identified. This can be frustrating, but having to pay the total repair cost could cost you a lot more.
If you have Compulsory Third Party (CTP) cover (also called Green Slip in NSW and MAI in the ACT) or Third Party Fire and Theft cover and the police can't track down the driver, you'll likely be left to foot the bill for the repairs.
What do I do if my car is involved in a hit-and-run?
1. Try to prevent further damage
It's important you do everything you reasonably can to limit and prevent further loss or damage (e.g. don't move your parked car, especially if it looks like there could be engine damage).
2. Contact the police
An officer will usually document the incident and create an official report. They might also be able to track down the guilty driver if you weren't able to get their registration number.
3. Collect as much information as possible
Make a note of the name, address and driver's registration number, if you can. Take photos of the damage and talk to witnesses to see if anyone can provide extra information.
4. Contact your insurer
It's a good idea to contact your insurer as soon as possible so the details of the incident are clear in your mind. They'll let you know what information is needed to make a claim and what the process will look like. If you were able to make note of the driver's registration number, your insurance company will work with the other driver's insurer to settle the claim appropriately.
Will I have to pay an excess?
If you couldn't get the guilty driver's details, you'll have to pay an excess if you choose to make an insurance claim to get the damage repaired. The other option is to pay for the repairs yourself. If you think the cost of repairs will be less than your excess amount, or you're not sure, it might be a good idea to get quotes from mechanics or panel beaters before making a claim to determine which option will cost less.
Will I lose my no claim bonus*?
A no claim bonus (NCB)* is a discount that rewards Apia drivers with Comprehensive Car Insurance for having a good claims history. You'll keep your NCB* if:
you're claiming for windscreen or window glass damage only; or
your NCB* is protected (Rating-P); or
the accident was not your fault; and
you can prove that another person was completely responsible; and
you tell us the persons' full name, current address and the registration number of their car.
For more information refer to the Product Disclosure Statement and Additional Information Guide.
Having the right cover might save you
Although discovering damage to your parked car can be stressful and upsetting, having the right car insurance in place can help to lighten the load.
Explore Apia Comprehensive Car Insurance
Read more:
Not an Apia customer and want to find out more?
Subscribe to our FREE Apia Good Life quarterly newsletter for information on our latest offers, stories and inspiration to keep living life at its best.
---
*If you receive more than one discount, we apply each in a predetermined order to the already discounted premium (usually before adding taxes and charges). The discounts we offer are subject to change.
No Claim Bonus does not apply to optional covers Apia Roadside Assist, Windscreen and window glass cover.
Australian Pensioners Insurance Agency Pty Ltd (Apia) ABN 14 099 650 996 AR 239591 is an authorised representative of AAI Limited ABN 48 005 297 807 AFSL 230859 (AAI), the issuer of Apia car insurance.
Please read the relevant Product Disclosure Statement before you make any decision regarding this product. The Target Market Determination is also available.
Any advice has been prepared without taking into account your particular objectives, financial situation or needs, so you should consider whether it is appropriate for you before acting on it.