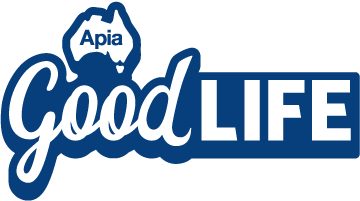 Managing your mental health
---
Fran was 60 when her husband died. It wasn't a shock – she had been caring for him through a long battle with lung cancer. "He was given six months to live, but he went in and out of remission for 23 years," she explains. The following year she felt so exhausted she left her 40-year career as a teacher. It was then the depression kicked in. "I had grieved for him, but it wasn't until I left teaching the next year and lost that sense of purpose in life that I fell into a depression. It's very hard to adjust to being on your own, to giving up work and also having a lower income."
The beyondblue website reveals that struggling with retirement is a common trigger for depression, as is social isolation, physical health problems and chronic pain, not to mention the losses that can come with ageing such as loved ones, income and mobility.
According to research by the National Ageing Research Institute approximately 10 per cent of older adults experience anxiety and 10 to 15 per cent experience depression, with that number rising to 35 per cent of those living in residential aged-care facilities.
Yet with the Australian Bureau of Statistics finding that only 35 per cent of those with a mental health condition used a health service while experiencing symptoms, the indication is that there are a lot of people not reaching out for help for their unhappiness, anxiety and other conditions.
So what can you do to manage your mental health, to tackle symptoms when they arise and maintain your mental wellbeing when you're feeling good? The good news is that many of the strategies you can adopt when experiencing anxiety and depression also offer protective factors against developing them.
According to beyondblue, mental health strategies include:
Knowing what to look for

: being aware of the physical and emotional signs and symptoms of depression and anxiety can help you to recognise them in yourself and your loved ones and act sooner rather than later if they arise.

Making connections

: research reveals that people with strong social networks enjoy better physical and mental health, reports beyondblue, yet major lifestyle changes in older age such as retirement, moving house and loss of mobility can bring about loneliness. The good news is beyondblue studies have shown that people recover well from loneliness by making connections through new activities and volunteering.

Staying active

: exercise is a very important protective factor for both physical and emotional health and wellbeing, yet it's very easy to let exercise slip when you're time poor or struggling with mental or physical health issues. Even a short walk to the shops helps and if you can walk with a friend, even better.

Talking about how you feel

: there are many reasons we don't like to discuss how we're feeling – especially if we're feeling low or anxious. Some people don't like showing weakness, others don't want to be a burden or they don't want to be treated differently. Sometimes we don't realise something's even bothering us until we start talking to someone. Luckily, the understanding of mental illness in our community has come a long way and most of us have a handful of friends we can reach out to, but, if not, talking to a GP, counsellor, support group, spiritual adviser or someone who has shown you support before are great options.
Fran took a multi-pronged approach to tackle her depression. In terms of reaching out to health services, she went to see a counsellor and a hypnotherapist and was given antidepressants by her GP.
She then sought to find new meaning in her life with a plethora of different activities. "I joined the University of the Third Age [U3A], which is great – and free! I volunteered for a hiking group, taking people on hikes each week. I think exercise is terribly important, especially when you're depressed," she says.
She also took a six-week trip to England with a friend "as a reward to myself for 40 years of teaching" and, when she couldn't find a book club with room for one more, she started her own.
"I began to feel some purpose in my life again," recalls Fran. "I eventually cut the antidepressants down to half and then went off them. It took a couple of years, but I feel so fulfilled in retirement now. I even remarried!"
Not an Apia customer and want to find out more?
Subscribe to our FREE Apia Good Life quarterly newsletter for information on our latest offers, stories and inspiration to keep living life at its best.
---
This material has been prepared for informational purposes only and is not intended to provide, and should not be relied on as a substitute for health and medical advice from a qualified health professional. You should seek the advice of a qualified health professional regarding your health or a medical condition.