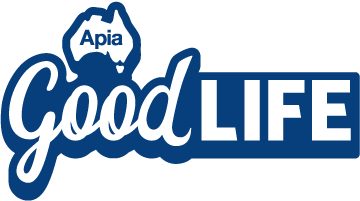 How to enjoy what you have
---
We're all familiar with the feeling of being overwhelmed — whether it's thanks to frequently moving houses, or always struggling with having enough storage space where we are.
Lately, there's been a huge focus on having fewer material possessions. While decluttering and adopting a minimalistic lifestyle can be great, it's also important to cherish the things you do keep in your life. Here's how to do it, and what you can expect to enjoy as a result.
Challenge yourself
We've all been guilty of falling into habits of convenience, which may cause us to buy unnecessary things – think an overpriced packet of snack-sized chips from the servo when you could've brought a snack from home.
By celebrating what you have, you can curb some of these mindless habits and perhaps even challenge yourself to create better ones. This might be making your own pasta or picking up a needle and thread to repair your own clothes.
This not only gives you a mindful pastime, but also allows you to reduce waste and save money.
Be kind to the environment
The term 'conscious consumerism' is growing in popularity, as pollution and waste become bigger and bigger problems. Celebrating what we already own offers a chance to consume more thoughtfully, investing only in things that'll stand the test of the time. For example, instead of buying a new top every time you're bored of your wardrobe, you might try mixing and matching unexpected pieces to create a new look!
Enjoy financial savings
Learning to be happy with what you have also correlates directly with financial savings. You might try to get creative with leftover ingredients instead of ordering takeaway, or organise a clothing swap with your friends instead of hitting your local Westfield. Little swaps like this encourage you to cut your spending and better appreciate what you already have.
Buying second-hand goods online is another great way to reduce your consumption and spending. Sites like Gumtree and Facebook Marketplace are full of treasures, as are local markets and op-shops.
Protecting what matters
No matter your reasons for giving conscious consumerism a go, just remember to go easy on yourself. Focus on what's valuable to you and why, rather than putting pressure on yourself to get rid of things or never buy anything again. And when you do whittle down to your most important possessions, seek out Contents Insurance to safeguard your belongings.
Explore Apia Home and Contents Insurance
Read more:
Not an Apia customer and want to find out more?
Subscribe to our FREE Apia Good Life quarterly newsletter for information on our latest offers, stories and inspiration to keep living life at its best.
---
Australian Pensioners Insurance Agency Pty Limited ABN 14 099 650 996 is an authorised representative of AAI Limited ABN 48 005 297 807, the product issuer. Please read the relevant Product Disclosure Statement before you make any decision regarding this product. The Target Market Determination is also available. Any advice has been prepared without taking into account your particular objectives, financial situation or needs, so you should consider whether it is appropriate for you before acting on it.
The information is intended to be of general nature only. Subject to any rights you may have under any law, we do not accept any legal responsibility for any loss or damage, including loss of business or profits or any other indirect loss, incurred as a result of reliance upon the information. Please make your own enquiries.