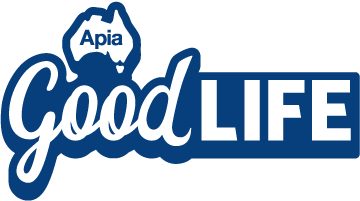 Decluttering tips for Over 50s
---
As we age and life starts to slow, it's not unusual to want less - less work, less drama and less stuff. And less stuff means decluttering. But how do you declutter a house? Especially one that may hold decades of cherished memories.
Decluttering benefits for seniors
Decluttering your home is beneficial for anyone, but especially for over 50s. After all, you've had more time to accumulate belongings. Some benefits of choosing to declutter your home step by step include:
Less cleaning – leaving more time for the good things in life.
Not as many things to trip or fall over.
You might make a few extra dollars selling your excess stuff.
You may even decide to buy some new gadgets to replace old ones. Remember, decluttering can also mean getting rid of things that are no longer useful.
What is clutter?
Clutter can mean many things, but it usually refers to a messy, untidy and disordered space. You can have a cluttered office, even a cluttered mind. But for our purposes, it's a cluttered home. And while some people love being surrounded by their knick knacks and bric-a-brac, clutter may make others feel anxious and stressed.
How to declutter your house
The secret to decluttering your home is to break it down into manageable chunks. That way, if you begin to feel overwhelmed, you're not standing in a big mess wanting to give up before you've even started.
Decide what you want to do with your excess clutter – donate to charity, give away to family or friends or throw away – and give yourself plenty of time to do it. Getting rid of clutter may be difficult and even emotional, so allow yourself the time you need to process your emotions and make tough choices.
Some councils offer free rubbish collection. Check your local council website and if you can, plan your clean-up to coincide with that date.
Decluttering - one room at a time
Don't attempt to declutter your home in one go. Just take it easy and do one room or space at a time. If you jump online, you can find charts that will break down your decluttering into small daily tasks. Today you clear off the dining room table, tomorrow the kitchen cupboards, and so on.
Small, daily tasks make decluttering easier for you to manage. Before you know it, it will be done – and you'll feel so much better.
Explore Home and Contents Insurance
Decluttering tips
Decluttering tips for your bedroom

Your bedroom should be a peaceful place where you can rest, relax and unwind, so keeping this room free of clutter should be a priority.
Clear out any objects that don't belong.
Recycle clothes no longer in fashion, that don't fit, or you don't wear.
Try turning clothes hangers backwards, then the right way around after an item of clothing has been worn. This allows you to see how much of your wardrobe you wear, making the culling process easier. If you haven't worn an item in the next six to twelve months, it's time to recycle it.
Decluttering tips for your kitchen

Whether it's the pantry, fridge or cabinets, the kitchen is full of dishes, cutlery, food, spices, appliances and cleaning materials we rarely use. And let's face it, there's probably some things we've forgotten we even own!
If you have lots of dishes, pare down to what you actually need.
Keep your refrigerator, pantry and cupboards clean.
Throw away anything out of date and anything you haven't or won't use.
Those appliances you haven't used in years? Donate them – someone else will use them if you won't.
Decluttering tips for your bathroom
If you've ever stood in your bathroom wondering how you ended up with three half empty bottles of the same shampoo, these tips are for you.
Throw away the expired or out of date products piled up under your sink or inside your cabinets.
Most toiletry products, from lotions to hairsprays, have a Period After Opening symbol. It looks like an opened jar and includes a number and the letter 'm'. This acts as a guideline for how many months after opening you should throw the product out.
Only keep products you use daily in your bathroom. Separate the items you use each day from the ones you don't and find a new home for the others.
Get a Home and Contents Insurance quote
Decluttering tips for your living room
How long since you've looked behind your lounge?
The broken DVD player you've been meaning to get repaired for ages? Bid it farewell.
Donate, sell or pass along old DVDs, videos, CDs, magazines and anything else you haven't touched in years.
Clean out underneath the lounge cushions – you might be surprised by what you find.
Clear the dining table. Create space in your dining room for dining.
Decluttering tips for your laundry
Some laundries become a catch all for items you're not sure you want to keep but can't quite bear to throw away yet.
Similar to the bathroom, check all your products. Throw away dried up and out of date items.
Throw away those extra laundry baskets – yes, especially the broken one.
Clean up all the dust and lint that collects in corners, making the area feel messy.
Decluttering tips for your garage
We're going to include your shed here too.
Go through all the boxes and storage containers. Re-label properly once you're done.
Do you really need five pairs of pliers and those old paint tins?
You know in your heart of hearts you won't fix the old, broken lawnmower. Right?
And your kids can store their 'childhood memories' in their own homes. Be strong!
Insuring your belongings
Once you get rid of the excess clutter, you're left with the things you need and value. That's why it's important to make sure you have the right Home and Contents Insurance cover. And while you're updating your insurance details, here's how to estimate the amount of home insurance cover you may need.
Read more:
Not an Apia customer and want to find out more?
Subscribe to our FREE Apia Good Life quarterly newsletter for information on our latest offers, stories and inspiration to keep living life at its best.
---
Australian Pensioners Insurance Agency Pty Ltd (Apia) ABN 14 099 650 996 AR 239591 is an authorised representative of AAI Limited ABN 48 005 297 807 AFSL 230859 (AAI), the issuer of Home, Landlord, Car, Caravan, Motorhome, Boat, Travel & Compulsory Third Party Personal Injury (CTP) Insurance.
Please read the relevant Product Disclosure Statement before you make any decision regarding this product. The Target Market Determination is also available.
Any advice has been prepared without taking into account your particular objectives, financial situation or needs, so you should consider whether it is appropriate for you before acting on it.
The information is intended to be of general nature only. Subject to any rights you may have under any law, we do not accept any legal responsibility for any loss or damage, including loss of business or profits or any other indirect loss, incurred as a result of reliance upon the information. Please make your own enquiries.