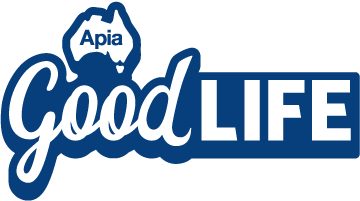 How to organise your pantry in 5 easy steps
---
Giving your pantry a thorough tidy has several benefits. Not only does it help you stay organised and make meal prep easier, but it can also save you time and money, and helps you avoid housing nasty pests like pantry moths.
Follow these steps, and you'll be on your way to pantry perfection.
Step 1: Give your pantry a proper clean
Crumbs and grease build up over time, so emptying your pantry and giving it a thorough clean is a great place to start. This will also ensure you're getting rid of anything old or not needed and helps prevent infestations from pests like pantry moths.
How to get rid of pantry moths
While pantry moths won't bite, they breed quickly and spoil dry foods like flours, grains and nuts. To get rid of pantry moths start by disposing of any moth-infected items. Next, clean every shelf, wall and door of your pantry with white vinegar, then warm water, and finish it all off by wiping eucalyptus or peppermint oil on the surfaces – these oils are naturally off-putting for pantry moths.
Step 2: Group existing items
Store frequently used items in easy-to-reach areas. Equally, place your occasionally used items higher up or towards the back of the pantry. Another great way to maintain order is to create 'zones' by combining similar food types – divvy up grains, flours, beans, canned foods, sauces and other related items into categorised sections. Just as your wardrobe should have a space for your socks and frocks, a pantry should have dedicated spaces for spices – and everything else. Just throw out anything that's out of date!
Step 3: Head to the shops
Now's the time to replenish any items you had to throw out, purchase items that will make your pantry more organised, and your life a little easier. This may include a lazy susan, clear containers, baskets, tubs and perhaps even a labeller. Busy packaging can make your pantry look messy, so investing in matching, minimalist storage solutions can make a world of difference.
Step 4: Label your staples
Once you have divvied everything into their appropriate containers, get to labelling. You can find a label maker at most office supply stores, but masking tape and felt tip pens work just as well. Make sure your labels are correct. You don't want to add a tablespoon of salt to a dish when the recipe calls for sugar; trust us!
Step 5: Maintain your pantry
Maintenance is key to keeping your pantry perfect. Spend time every week running your eyes over each shelf, putting stray items back in their place and throwing out anything you don't need.
Remember to get your insurance sorted
Now that your pantry is orderly, ensure your home and contents are appropriately insured. If you have Apia Home & Contents Insurance cover and experience loss or damage to your pantry items as a result of an insured event – like a fire – the pantry items may be claimable, provided your sums insured are adequate to replace essentials, in addition to these pantry items. Remember to review your sums insured regularly. Apia has a variety of policies to suit your needs. Discover the cover that suits you and your home best today.
Explore Apia Home & Contents Insurance
Read More:
Not an Apia customer and want to find out more?
Subscribe to our FREE Apia Good Life quarterly newsletter for information on our latest offers, stories and inspiration to keep living life at its best.
---
Australian Pensioners Insurance Agency Pty Ltd (Apia) ABN 14 099 650 996 AR 239591 is an authorised representative of AAI Limited ABN 48 005 297 807, the product issuer. Please read the Product Disclosure Statement before buying the relevant insurance as exclusions and conditions apply. The Target Market Determination is also available. This advice has been prepared without taking into account your particular objectives, financial situation or needs, so you should consider whether it is appropriate for you before acting on it.

The information is intended to be of a general nature only. Subject to any rights you may have under any law (including the Australian Consumer Law), we do not accept any legal responsibility for any loss or damage, including loss of business or profits or any other indirect loss, incurred as a result of reliance upon the information – please make your own enquiries.