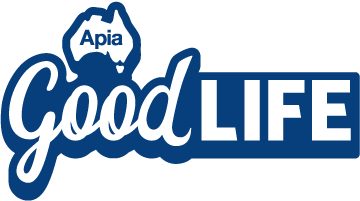 How to choose a healthy meal from a food court
---
Australia is home to more than 400 shopping centre-based food courts, so it's more than likely you've encountered one. But if you avoid eating at one – maybe driven by the belief that everything is too high in saturated fat, sugar and calories – we've got good news.
With a bit of know-how, eating a healthy, nutritious meal in a food court is definitely doable. These top tips and suggestions will help you make that healthier choice.
Be mindful of the 'health halo' effect
Research shows it's easy to overestimate how healthy a meal is based on the type of food it is. Think salads that claim to be 'lower in fat' – just stating something is lower in fat doesn't tell you much about a food's actual fat content. And salads aren't always light on calories, as Caesar salad shows us.
"If a salad consists of 90 per cent pasta and very few veggies or protein-rich foods, like legumes, fish or lean meats, then it's not going to deliver a well-balanced meal," says accredited practising dietitian, Milly Smith.
Rather than being blindsided by meals that promote themselves as being 'good for you' Smith has this advice. "A good, general rule of thumb is to look for an option in a food court that incorporates a big serve of brightly coloured vegetables and some sort of lean protein. If you can find that, you're doing pretty well."
Make a beeline for 'build your own' options
Whether it's a salad or sandwich bar, places that allow you to pick and choose what goes into your meal put you in the driver's seat. "It means you've got a lot more control over what you're eating," says Smith. "Choose to include more vegetables, lean proteins and wholegrain carbohydrates, while avoiding creamy dressings and spreads and refined, highly processed carbs."
Consider how long the meal will last
Or in other words, how long you'll feel full after you've eaten it. "A good example," says Smith, "is sushi. That's a go-to healthy option for many people at a food court and while it is a healthier choice than many other options, the ratio of rice to protein can mean you'll feel hungry sooner rather than later and will end up snacking. A better option would be to have less sushi and add some sashimi, edamame and a seaweed salad for additional protein and fibre."
Don't be shy about asking for modifications
"The kebab stall might not seem like the obvious healthy choice," says Smith, "but when you consider the main ingredients are salad vegetables, tabouli and a source of protein, whether that's meat or falafel, it actually has a lot going for it." Just ask for yours to be served wrap-free on a plate, instead of the traditional 'wrapped and rolled' version. "And ask for the dressings, like hummus and yoghurt sauce to be placed on the side so you can control your intake."
Remember – it doesn't have to be perfect
A food court meal may not be exactly as healthy as one you'd make at home, but don't let that throw you off. "Worrying that you can't find the perfect healthy meal can lead to thinking 'well, I may as well not bother trying – I'll just order the burger and chips instead'," says Smith. "Remind yourself that it doesn't have to be perfect. As long as there's a few different healthy, nutritious elements, near enough can be good enough."
Insurance for a healthy lifestyle
The right diet is an important part of maintaining a healthy lifestyle. The right health insurance is another.
Apia offers multiple levels of both Hospital and Extras cover, with options that you can tailor to your lifestyle.

Not an Apia customer and want to find out more?
Subscribe to our FREE Apia Good Life quarterly newsletter for information on our latest offers, stories and inspiration to keep living life at its best.
---
Australian Pensioners Insurance Agency Pty Ltd (Apia) ABN 14 099 650 996 AR 239591 is an authorised representative of AAI Limited ABN 48 005 297 807 AFSL 230859 (AAI), the issuer of Home, Landlord, Car, Caravan, Motorhome, Boat, Travel & Compulsory Third Party Personal Injury (CTP) Insurance.
Please consider the Product Disclosure Statement before buying this insurance.
This advice has been prepared without taking into account your particular objectives, financial situations or needs, so you should consider whether it is appropriate for you before acting on it.
The information is intended to be of general nature only. Subject to any rights you may have under any law, we do not accept any legal responsibility for any loss or damage, including loss of business or profits or any other indirect loss, incurred as a result of reliance upon the information. Please make your own enquiries.