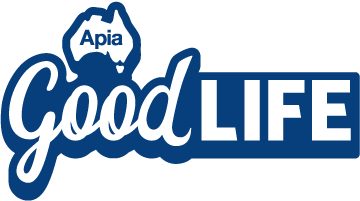 7 simple ways to detoxify your home
---
Our abodes are our sanctuaries. With people spending more time at home in recent years, it's understandable that we'd want to make them comfortable and clean. Many of us consider fragrant candles, sprays to keep bugs off our plants, and cleaning products necessities for making our homes cleaner and more enjoyable; but did you know some of these products contain hidden toxins that may be harmful to our health?
According to research out of the US from the United States Environmental Protection Agency1, indoor air quality is a concerning risk to public health, with personal care products, pesticides, and household cleaners partly to blame. The good news is, clearing your home of toxins is easier than you think. Here are some simple ways to pinpoint potential toxins in your home and ideas for switching to greener alternatives.
Switch to natural home cleaning products
Many chemical-based cleaning products can be a source of toxins including triclosan, which has been linked to drug-resistant bacteria. Organic and natural cleaning products are a healthier alternative, and you may be able to create them yourself using ingredients you have lying around the house.
A simple natural cleaning solution can be made by mixing:
1/4 cup white vinegar
1/4 cup bicarbonate of soda
a squeeze of liquid soap, and
2 cups of water.
Pop the solution into a spray bottle and use on your benchtops and other high-traffic areas.
Regularly change air conditioner filters
Air conditioners are great for keeping the house cool, but they should be regularly cleaned, particularly if they're fitted with dust filters. Dirty air conditioning vents can release toxins into the air and bacteria linked to Legionnaires' disease can fester inside the unit. So, clean them regularly.
Choose natural gardening products
Spending time in the garden is a great way to keep active and reap the rewards of nature. But it can also expose us to a wide range of toxins such as glyphosate, which is found in the chemical-based products used to keep weeds and pests at bay. Try one of many natural gardening products instead – or you can even make your own. Try spraying vinegar onto weeds or sprinkling salt on areas that snails frequent.
Don't ignore mould
If left unchecked, mould can release toxic spores with the potential to cause serious illnesses. So, if you spot mould, get rid of it immediately. And it's not just the bathroom you should be wary of – mould can grow in the fridge and even inside kitchen cabinets.
Although bleach and harsh chemicals can seem effective, they may just be removing the surface mould. Fortunately, there are natural alternatives that can be more effective, such as vinegar, tea tree oil or clove oil.
Check non-stick pans for signs of wear
Non-stick pans have revolutionised the way we cook. But they can become worn over time, causing pieces of the coating to fall off while you cook. While Teflon is not considered dangerous, there are concerns that non-stick pans can release toxic fumes when exposed to high heat. To protect against any potential toxins, check your non-stick pans for any signs of wear and replace them if necessary.
Grow indoor plants as natural detoxifiers
While most of us know plants convert carbon dioxide into fresh oxygen, a lesser-known benefit is that they can also remove other toxins from the air we breathe. Indoor plants are the perfect addition to your home, generating cleaner air while also making your home look lush. There are some varieties that have been shown to be especially effective at purifying the air including devil's ivy, peace lilies, and rubber plants.
Bin the artificial air fresheners
Artificial air fresheners can make your home smell great, but they can also be filled with substances that trigger allergic reactions. One alternative is to use natural essential oils, creating fragrances free from toxins. And remember, carbon dioxide is nature's air freshener. Where you can, open your windows regularly to allow plenty of fresh air in to naturally rid your house of smells.
Getting rid of toxins is good housekeeping. Take the time to identify sources of toxins and replace them with safer alternatives to give you peace of mind. After all, we want healthy homes that we can relax in – not a house that's the cause of more problems!
With a few easy cleaning and gardening product swaps, you'll be well on your way to creating a cleaner, greener home.
Cover that offers peace of mind
Detoxifying is one important way to feel safe and sound while you're at home – but you may also want to ensure you can sort out any repairs or replacements if the unexpected occurs. That's where Apia can help!
Not an Apia customer and want to find out more?
Subscribe to our FREE Apia Good Life quarterly newsletter for information on our latest offers, stories and inspiration to keep living life at its best.
---
1Indoor Air Quality | epa.gov
Australian Pensioners Insurance Agency Pty Ltd (Apia) ABN 14 099 650 996 AR 239591 is an authorised representative of AAI Limited ABN 48 005 297 807 AFSL 230859 (AAI), the issuer of Home, Landlord, Car, Caravan, Motorhome, Boat, Travel & Compulsory Third Party Personal Injury (CTP) Insurance.
Please consider the Product Disclosure Statement before buying this insurance.
The information is intended to be of general nature only. Subject to any rights you may have under any law, we do not accept any legal responsibility for any loss or damage, including loss of business or profits or any other indirect loss, incurred as a result of reliance upon the information. Please make your own enquiries.