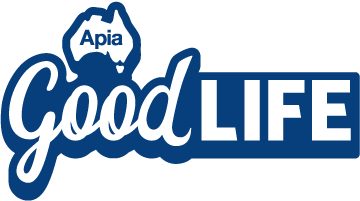 What to consider when getting a pet
---
Pets are excellent companions, particularly in our later years. In fact, research suggests companion animals are associated with increased self-esteem, life satisfaction and mood, as well as lower levels of loneliness!1
If you feel like it's time for a new furry companion, there are some things to consider first.
Know what you want
You could take an online quiz or start charting out the pros and cons of each kind of animal, but you've probably already got a pretty good idea of the type of pet you'd like.
It's all about balancing what you want to get out of owning a pet and what you can offer the animal in return. Do you want the companionship of a cat? Or are you hoping to get a bit more active with daily dog walks? For those more inclined to a low-maintenance pet, what about the avian or reptilian variety?
Think about your living situation
Other than the more obvious considerations like allergies and budgets, you should also think about your living situation, and whether it might change in the near future. If you're looking to downsize your home, move from owning to renting, or transition to an aged care residence, you should consider how this will affect a future pet.
Factor in holidays
If you're someone who travels often, there are websites that match owners who are heading away with those willing to look after their pets for a daily fee. It's a potentially easy alternative to traditional kennels.
Plan for the future
Pets like dogs and cats can live for up to 20 years. Put a plan in place in case your pet outlives you, whether that's an informal arrangement with a friend or a formal mention of someone in your will or trust.
Trial it out with foster caring
If you're not sure about committing to a pet full-time, foster care can be a great option. Foster caring can give you the chance to give an animal a safe and stress-free home, often for anywhere from two days to eight weeks, or on a weekend-only basis.
Prepare for mishaps
As much as we love them, pets can also be a handful! Be aware that pets are generally not covered under Apia Home and Contents Insurance. Apia Contents Insurance will, however, cover veterinary expenses if your dog or cat is injured as a result of a motor vehicle impact (up to $1,000 per incident).
Explore Apia Home and Contents Insurance
Not an Apia customer and want to find out more?
Subscribe to our FREE Apia Good Life quarterly newsletter for information on our latest offers, stories and inspiration to keep living life at its best.
---
1 Amani El-Alayli, Amy L. Lystad, Sara R. Webb, Staci L. Hollingsworth & Jen L. Ciolli (2006) Reigning Cats and Dogs: A Pet-Enhancement Bias and Its Link to Pet Attachment, Pet-Self Similarity, Self-Enhancement, and Well-Being, Basic and Applied Social Psychology, 28:2, 131-143, DOI: 10.1207/s15324834basp2802_3
Australian Pensioners Insurance Agency Pty Limited ABN 14 099 650 996 is an authorised representative of AAI Limited ABN 48 005 297 807, the product issuer. Limits, exclusions and conditions apply. Read the Product Disclosure Statement before buying this insurance. Go to apia.com.au for a copy. The Target Market Determination is also available. This advice has been prepared without taking into account your particular objectives, financial situations or needs, so you should consider whether it is appropriate for you before acting on it.
The information is intended to be of general nature only. Subject to any rights you may have under any law, we do not accept any legal responsibility for any loss or damage, including loss of business or profits or any other indirect loss, incurred as a result of reliance upon the information. Please make your own enquiries.