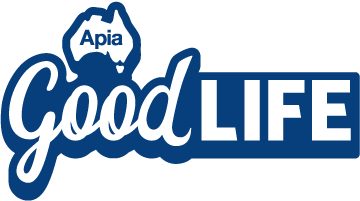 Waste not, want not — turn food scraps into fertiliser
---
Spring has sprung and your garden is crying out for the nutrients it's been deprived of over the cold winter months. But before you go out and splurge on organic fertiliser or fancy plant food, there could be a solution closer to home. The contents of your own fridge could provide some powerful fuel for your garden — and it won't cost you a cent! Here are seven everyday food scraps you can use to give your garden a springtime boost.
Coffee grounds
Once you've enjoyed your morning cup of coffee, don't bin your used grounds – they're actually a powerful fuel for your soil. Coffee grounds can be used as an all-purpose fertiliser and compost ingredient because of their balanced nitrogen, phosphorus, and potassium content. It also helps that the acidity level in coffee is perfect for plants! All you need to do is put them on your soil and then water them in well.
Eggshells
Eggshells are a bit like little sponges; when water is added to them their surface area expands, which means more nutrients get released into the soil. This helps plants grow faster and become healthier by providing essential minerals such as calcium carbonate. Simply crush your eggshells and scatter them over the soil.
Onion skins
Leftover onion skins make excellent mulch. Once the dry peels decompose, they enrich your soil with potassium and calcium. You can even make a liquid fertiliser by mixing a few onion skins with a litre of water. Leave it overnight, strain the skins, and voila! You have a powerful fertiliser you can pour directly on your soil.
Banana peels
Instead of throwing out your banana peels, you can use them to help fruit-bearing plants grow. You can either steep the bananas in water for a couple of days and create "tea", or chop up the peelings into small cubes and bury them around plant bases so that they release a dose of potassium — essential for fruit-bearing plants to thrive.
Orange peels
Sprinkle crushed orange peel around your plants to deter pests like aphids, mealy bugs, potato beetles, spider mites and other common garden insects that love fruit trees. Orange peel also acts as a deterrent for any cats who might want to use your garden as a loo!
Tea leaves
To give your plants an extra nitrogen boost, you can add tea leaves to the surface of your soil. If the casing of your tea bags isn't 100 per cent natural, remove the contents and use the leaves only.
Nut shells
One low-maintenance way to weed your garden is by using the shells of pistachios and peanuts. Break them up into small pieces and scatter them over your soil - this will create a mulch-like layer that prevents weeds from popping up in your garden. They can also be used to aerate soil that is overly compacted.
Put your waste to good use
Even if you don't have room for a bulky compost bin, you can still reap the benefits of using food scraps in your garden. Re-using common food scraps on your garden is not only a cost-effective way to give your plants a nutrient boost, but it also helps reduce landfill — a win for our pockets and the planet.
Read more
Not an Apia customer and want to find out more?
Subscribe to our FREE Apia Good Life quarterly newsletter for information on our latest offers, stories and inspiration to keep living life at its best.
---
Australian Pensioners Insurance Agency Pty Ltd (Apia) ABN 14 099 650 996 AR 239591 is an authorised representative of AAI Limited ABN 48 005 297 807 AFSL 230859 (AAI), the issuer of Home, Landlord, Car, Caravan, Motorhome, Boat, Travel & Compulsory Third Party Personal Injury (CTP) Insurance.