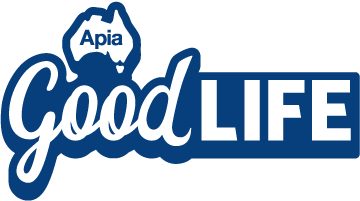 Your guide to over 50s health insurance
---
As your life changes, reviewing your health insurance needs becomes more important. Cover in your 50s can be about striking a balance between broad coverage, and your budget. If you're finding it tricky to nail down the right policy for you, it may help to consider the following.
Review your policy type
If you're changing from family cover to another level of insurance, or want to change insurers, think about how your life has evolved.
Check who you need to cover
Consider who you need to include. Your children may now have started their own families, living comfortably with their own insurance. It can be an easy oversight to have kept them on your current cover. Evaluate whether it's time to shift to single or couple insurance, or maintain a family policy – this may even reduce the amount your premiums.
Compare hospital and extras packages based on your needs
Apia's Health Insurance is divided into three levels of Hospital Cover, and three options for Extras cover.
Consider how Extras Cover comes in different shapes and sizes
Deciding if you want to add Extras Cover is one of the biggest decisions to make. Extras Cover gives you more opportunities to maintain a healthy mind and body. It includes services such as dental, optical and preventative health.
Determine pre-existing health conditions
Be mindful of any current treatments you're receiving and how they're covered when taking out a new policy or changing providers. If you've been diagnosed with a health condition prior to taking out cover, you want to ensure you'll be supported. If you're not sure, contact a friendly Apia Health consultant.
Verify waiting periods on different treatments
You may be looking at changing your health insurance as you've noticed transformations in your body. Sharing with your friends may help you to understand what are common experiences. If you're taking out cover for the first time, make sure you're across the waiting periods of your policy. This can be particularly important if you'd like to get on top of anything sooner, rather than later.
Customise your cover
Review what your current medical expenses are and how the different options may help to reduce this overall amount. Use Apia Health's quote tool and consider how customisable options added to your cover can affect the price. A few extra dollars each month to take out the Premium Extras option, which can give you up to 75% back, can help to avoid any nasty surprises.
Read more:
Not an Apia customer and want to find out more?
Subscribe to our FREE Apia Good Life quarterly newsletter for information on our latest offers, stories and inspiration to keep living life at its best.
---
Apia Health Insurance is issued by nib health funds limited ABN 83 000 124 381 (nib), a registered private health insurer, and is marketed by Platform CoVentures Pty Ltd ABN 82 626 829 623 (PC), a Suncorp Group company, for which PC receives commission from nib. nib is not a part of the Suncorp Group.