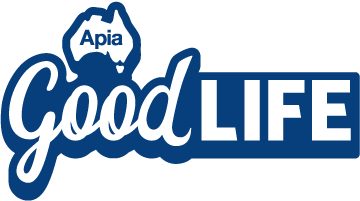 Ten inspiring lessons to help you age well
---
Whether you're someone who welcomes birthdays or dreads getting another year older, everyone should be embracing their later years. How else do you make the most of them?
If you look to the past as a way to inspire how you approach the future, there's one book from many (many) years ago that you can use as inspiration. Famous speaker and statesman Marcus Tullius Cicero wrote a short book, How to Grow Old, in 44BC that has inspired readers throughout the centuries.
Recently, writer Phillip Freeman summarised the lessons from the book so we could all be reminded of Cicero's wisdom and take it with us into our later years as well.
Ten lessons to ageing well
1. A good old age begins in youth.
If you're starting good habits and cultivating happiness during your younger years, then you're way more likely to take these into your later life. Those who are unhappy when they are young may have a more difficult time sustaining a happy life as they get older.
2. Old age can be a wonderful part of life.
If you're not looking forward to getting older, it's time to change your thinking! With a bit of planning and strong bonds with friends and family, there's no reason your later years should be an unhappy time.
3. There are proper seasons to life.
There are some things that are best left in the past. Accepting that there are certain things you won't be able to do when you're older just gives you even more motivation to get that bungee jump or sky dive in when you'll enjoy it the most!
4. Older people have much to teach the young.
There's a reason for the saying 'with age, comes wisdom', and as we get older we should enjoy the chance to pass on the wisdom we've gained from experience to others.
5. Old age need not deny us an active life, but we need to accept limitations.
While you might not necessarily win a running race against your younger self, it doesn't mean you can't stay fit and active. In saying this, some people might still be lacing up their running shoes, while others of us decide to take up Tai Chi instead.
6. The mind is a muscle that must be exercised.
Just like we have to keep our bodies moving, exercising our brains is just as important as we get older. Whether you've entered full-time retirement or you're still in the midst of your work-life, find ways to keep your brain engaged.
7. Older people must stand up for themselves.
Even though sometimes you might feel disregarded or looked down on because of your age, people will respect you if you stand your ground as best you can.
8. Sex is highly overrated.
This is not to say you shouldn't be pursuing intimacy later in life, but if it becomes less of a priority this just means you can spend more time enjoying other aspects of your everyday life.
9. Cultivate your own garden.
Both in the literal and metaphorical sense – finding something you love and watching it grow is a pretty priceless reward.
10. Death is not to be feared.
If you're enjoying life and look back on each memory as part of a life well lived, including all the ups and downs, then you won't have time to dwell on death.
Not an Apia customer and want to find out more?
Subscribe to our FREE Apia Good Life quarterly newsletter for information on our latest offers, stories and inspiration to keep living life at its best.
---
Pensioners Insurance Agency Pty Limited ABN 14 099 650 996 is an authorised representative of AAI Limited ABN 48 005 297 807, the product issuer. Limits, exclusions and conditions apply. Read the Product Disclosure Statement before buying this insurance. Go to apia.com.au for a copy. The Target Market Determination is also available. This advice has been prepared without taking into account your particular objectives, financial situations or needs, so you should consider whether it is appropriate for you before acting on it.
material has been prepared for informational purposes only and is not intended to provide, and should not be relied on as, a substitute for health and medical advice from a qualified health professional. You should seek the advice of a qualified health professional regarding your health and/or a medical condition.
The information is intended to be of general nature only. Subject to any rights you may have under any law, we do not accept any legal responsibility for any loss or damage, including loss of business or profits or any other indirect loss, incurred as a result of reliance upon the information. Please make your own enquiries.