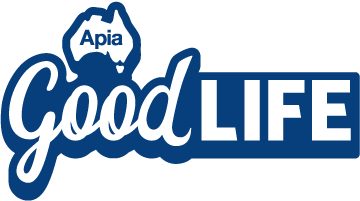 Growing the perfect simple veggie patch this winter
---
Bob Saunders was late to working in gardening, having previously owned a multimedia development agency. Always a passionate gardener though, he's now the owner of online gardening store GardensOnline with his wife Annie and he's happiest encouraging others to learn the delights of filling your plate with veggies from your own garden.
According to Bob, if you've already got a vegetable garden, you'll probably be growing or harvesting your brassicas about now. "That's veggies like cabbage, broccoli and spinach, which thrive in cooler temperatures. Snow and snap peas also go well now and probably the best winter veggie of all is broad beans," exclaims Bob. "But best picked young otherwise they can have a dry taste if left too long."
Getting started
If you're a veggie patch newbie, the most important thing to learn, says Bob, is the importance of sun. "Plants need lots of it to grow good veggie crops," he says.
In addition to sun, it's all about the soil. "Soil needs to be well drained and friable – that is, not hard and compacted. All plants need access to water AND air for their roots to thrive, so add some organic matter to the soil like compost or manure or dig in some straw or lucerne. This helps drainage while letting the roots access the moisture they need."
If you're growing in planters or window boxes then Bob recommends you buy a good quality potting mix. "Around $6 per bag mixes won't do the job, so invest in around $10 or $12 a bag for the better mixes."
When it comes to planting, Bob suggests seedlings are great for beginners as growing from seed can be a bit hit and miss, so well-prepared seedlings will always give you a good head start.
Once your seedlings are in, Bob warns to be careful of over watering, especially in winter. "Sadly, you can kill with too much care," he says. "Ensure a light dribble of water every day for the first few days then reduce to once every three to four days once they are established. This encourages roots to seek moisture deeper down, making them stronger and more resilient."
What to plant in winter
For those in lowland New South Wales and Queensland, early winter is a good time to plant potatoes, says Bob. For those in the more southerly states and in elevated locations, it's better to wait until later in winter when the coldest nights have passed.
"Leave potatoes in the light for a few days to encourage the shoots to form before planting," says Bob. "Large tubers can be sliced into multiple parts, but make sure at least one eye or shoot is on each segment and let them dry out for a few days before planting so they don't rot."
According to Bob, winter is the perfect time for planting out onion and leek seedlings. You'll have some excellent crops by November," he says. To plant seedlings, create a hole for them in your garden with your finger. Then ease the seedling gently out of its pot (some people use a pencil to help ease out the roots) and pop it in the hole, firming the soil around it.
"With garlic it's even easier – just break up a bulb into individual cloves and plant each one with the pointy end up," says Bob, adding you should steer clear of the Chinese bleached bulbs, as they scrape the roots out and they probably won't grow. "Make sure there's a little fibrous root left on the base of the bulb; better still buy ones that show signs of shooting already."
What to plant in a small window or balcony box
English spinach goes well in window boxes, says Bob, as they're generally compact and low growing. Just pull the whole plant or pick leaves when you're ready to cook with it. "Spinach is good raw in salads but also steamed or quickly boiled – and even better pureed in the classic Indian dish Chicken Saag," enthuses Bob.
Herbs are another thing that go well in small planters – like basil, thyme, marjoram and chives. "Just make sure they get plenty of sun throughout the day and keep them watered."
For a larger box, silver beet is also hardy and attractive, with leaves growing back as you pick them, says Bob, and cherry tomatoes are also an excellent way to keep the salad crops going through winter. "Don't pinch out the new shoots, let them bush out and form a big mound shape. You'll have hundreds of small sweet juicy toms all through winter."
Bob's top five tips for the winter veggie patch
Break off diseased leaves as soon as possible and get rid of them in the Green Waste bin. Most diseases take hold just from proximity – all it takes is one sick leaf to infect its neighbour and soon your plant is on its last legs.
Plant marigolds in amongst your veggies – bugs hate the smell.
Winter is a good time to harvest herbs like thyme, rosemary and oregano. Tie them in bunches and hang upside down in the kitchen to dry out before rolling them in a tea-towel to gather the dried leaves and store in an airtight jam jar.
Weeds are slow growing in winter and many people leave them, but you should still weed, especially if they're going to seed. Then put the weeds in your Green Waste bin rather than the compost – otherwise you'll just be spreading them around your garden with the next compost application.
As the sun dips in the sky in winter, it's important to keep hedges trimmed to allow enough direct sun onto the veggie patch. But if yours does get too much shade, then it's a good time to add plenty of compost or animal manures before digging it over to get some air into the soil. Leaving a veggie patch unplanted for a month or two allows it to replenish, ready for a big burst of new growth in spring.
Not an Apia customer and want to find out more?
Subscribe to our FREE Apia Good Life quarterly newsletter for information on our latest offers, stories and inspiration to keep living life at its best.
---
Australian Pensioners Insurance Agency Pty Limited ABN 14 099 650 996 is an authorised representative of AAI Limited ABN 48 005 297 807, the product issuer. Limits, exclusions, and conditions apply. Read the Product Disclosure Statement before buying this insurance. Go to apia.com.au for a copy. The Target Market Determination is also available. This advice has been prepared without taking into account your particular objectives, financial situations or needs, so you should consider whether it is appropriate for you before acting on it.
The material has been prepared for informational purposes only and is not intended to provide, and should not be relied on as, a substitute for health and medical advice from a qualified health professional. You should seek the advice of a qualified health professional regarding your health and/or a medical condition.
The information is intended to be of general nature only. Subject to any rights you may have under any law, we do not accept any legal responsibility for any loss or damage, including loss of business or profits or any other indirect loss, incurred as a result of reliance upon the information. Please make your own enquiries.