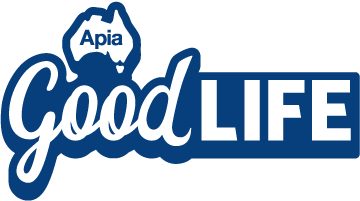 Mentorship – the benefits and the challenges
---
As you move through your career, often there are times where you may have the opportunity to impart some of your wisdom to someone who is still building on his or her own career. This could take the form of a mentorship. We speak to two women who have experience either as a mentor or as a facilitator creating mentorship programs on the benefits and challenges of the role.
For 51-year-old Caroline McGuire, who is the founder of and a coach, mentor and human resources consultant at Clariti Consulting, it was a love of sharing her knowledge and experience with others that led her to mentoring.
"I wanted to be able to give back and help support a profession that I am passionate about," says Caroline. "The joy of mentoring is you get to share in someone's journey and have a window into their challenges and achievements. It's been great to see my mentees achieve their goals and expand their skills sets with my help."
For Vanessa Fudge from Leading Well Group, who has been a mentoring program facilitator and designer for the last 15 years, she says it's important to "check in with yourself as a potential mentor" before embarking on the commitment.
"Are you keen to give advice or simply to share experiences that you find to be relevant to your mentee? There is a subtle yet powerful difference and it speaks directly to empowerment," says Vanessa. "Talented people hire consultants for advice, but they look for connection with their mentor."
Keep this in mind when deciding whether taking on the role of mentor is for you, as well as the more practical expectations that will come into play.
"I think a really good starting point is to have a conversation around expectations – how often and where you will meet, what you expect of each other, how you will handle any issues or conflict," says Caroline.
This allows both you as the mentor and your mentee to understand how much time you'll be investing and whether it will be putting too much pressure on your schedule. Caroline says she's never had an unappreciative mentee, but has had to "push back on expectations" if a mentee wanted her to take more of a consultant role and "do too much for them".
If you undertake a mentoring role through a formal program, you may end up matched with someone who isn't a great fit skill or personality wise. "My recommendation is that you act on this quickly and contact the organiser to have the mentee reallocated. The mentor and mentee will only get great value from the program if you can build a strong relationship," says Caroline.
Despite any potential challenges, both Caroline and Vanessa are strong advocates for the benefits and rewards of mentorship, especially as you've become more established in your career later in life.
"In the later stages of our careers we really have a lot to offer. We've spent a career's lifetime amassing great technical and people skills and most of us don't want to see that go to waste," says Caroline. "It's also a great way to continue learning through exposure to different businesses and industries."
Vanessa refers to mentoring later in life once retired with a phrase she's termed "outside-in mentoring". As she explains, "You have the perspective only possible after stepping out, yet you have a wealth of experience from when you were in the workforce."
Not an Apia customer and want to find out more?
Subscribe to our FREE Apia Good Life quarterly newsletter for information on our latest offers, stories and inspiration to keep living life at its best.
---
Australian Pensioners Insurance Agency Pty Limited ABN 14 099 650 996 is an authorised representative of AAI Limited ABN 48 005 297 807, the product issuer. Limits, exclusions and conditions apply. Read the Product Disclosure Statement before buying this insurance. Go to apia.com.au for a copy. The Target Market Determination is also available. This advice has been prepared without taking into account your particular objectives, financial situations or needs, so you should consider whether it is appropriate for you before acting on it.
The information is intended to be of general nature only. Subject to any rights you may have under any law, we do not accept any legal responsibility for any loss or damage, including loss of business or profits or any other indirect loss, incurred as a result of reliance upon the information. Please make your own enquiries.