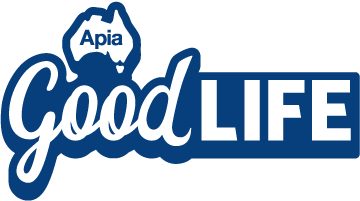 How to stay fit and healthy this winter
---
For those of us who live in the southern half of Australia, the temptation to hibernate under a blanket and munch on Tim Tams over the winter months is strong. Needless to say it can be a tough time for exercise.
"Winter can be colder and darker and people feel like their energy levels are a little lower, so it's very tempting to stay snuggled up on the couch," agrees Paula Todd, a personal trainer and gym instructor who's passionate about working with older Australians.
"But it is just as important in winter as it is in summer to get moving so you need to push through that hibernating impulse – at least some of the time."
How to get motivated
Paula believes that the two most important ways to stay motivated in winter are to exercise with other people and do something you really enjoy. "If you enjoy swimming, find an indoor pool. If you love dancing, find a great class."
Over the years, Paula has found that people are far more likely to stick with their exercise plans if they're doing it with other people. Whether you attend regular weekly gym classes or meet a friend at the same time each week for your exercise, the social element gives you another reason to go, and the regularity in the routine means it becomes part of your weekly schedule.
"As a personal trainer, I find the people who are with me 15 years later are the ones in a group setting rather than those doing one-on-one sessions. The group energy can carry people along," says Paula.
What exercises to do or avoid in winter
In general, winter shouldn't hold you back from any type of exercise, enthuses Paula. However, she acknowledges that there are certain conditions that could make exercise in winter a bit trickier.
"Arthritis can play up more in winter," says Paula, adding that exercise in warm water is fantastic for arthritis. "Even just going for a walk up and down the pool is great."
In the case of any conditions that have the potential to worsen in cold air, such as emphysema and asthma, Paula would suggest exercising in a controlled environment like a gym.
"People can feel intimidated by gyms but the staff are generally happy to show you around and give you a session with a trainer. Once you're there and get to know people, it can be a really fun experience."
For those who can manage it, exercising outdoors can be a great idea in winter, providing you with some fresh air and the odd dose of sunshine.
"If you're exercising outside a good general rule for winter is to warm up for a bit longer and a bit more gently in terms of the build up," outlines Paula.
How much exercise should I do?
Ideally, we should all be doing some cardiovascular exercise and some weight-bearing exercise throughout the week, says Paula. For some people, that might mean doing a heart-pumping exercise class and lifting a few weights at the gym. Others might like to go for a bike ride and then do a yoga class.
If getting out of the house is tricky, you could consider renting a piece of gym equipment such as a treadmill or exercise bike. YouTube has plenty of free yoga classes online and doing weights can be as straightforward as a few exercises with a can in each hand.
"The best thing to aim for is doing something every day," says Paula. "Even just going for a stroll after dinner around the block or walking to the shops instead of driving. Once people get moving it's not as bad as they thought it was going to be and they usually really enjoy it."
Not an Apia customer and want to find out more?
Subscribe to our FREE Apia Good Life quarterly newsletter for information on our latest offers, stories and inspiration to keep living life at its best.
---
Australian Pensioners Insurance Agency Pty Limited ABN 14 099 650 996 is an authorised representative of AAI Limited ABN 48 005 297 807, the product issuer. Limits, exclusions and conditions apply. Read the Product Disclosure Statement before buying this insurance. Go to apia.com.au for a copy. The Target Market Determination is also available. This advice has been prepared without taking into account your particular objectives, financial situations or needs, so you should consider whether it is appropriate for you before acting on it.
This material has been prepared for informational purposes only and is not intended to provide, and should not be relied on as, a substitute for health and medical advice from a qualified health professional. You should seek the advice of a qualified health professional regarding your health and/or a medical condition.
The information is intended to be of general nature only. Subject to any rights you may have under any law, we do not accept any legal responsibility for any loss or damage, including loss of business or profits or any other indirect loss, incurred as a result of reliance upon the information. Please make your own enquiries.