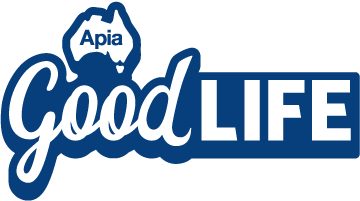 The four biggest myths about life after 50
---
Whether you're nearing 50 or already a few years beyond, do you remember hearing all the myths and stereotypes about what life would be like after the big 5-0? Thinking about all these stories we hear, it's easy to understand why some people feel daunted by this idea of a 'midlife crisis'. In saying this, there's research that shows there is no real, set 'midlife' anymore, as our lifestyles change, the concept of a defined retirement is changing, and many people are still working into their later years.
To help combat this idea of a midlife crisis, we've picked out four myths that you may have heard in conversations about life after 50. Do they sound familiar to you? How about the ways we think they're completely untrue?
The myth – my best years are behind me
For anyone who has hit or passed their 50th birthday milestone, you'll know that this myth is far from true. Although there's no denying we bank up plenty of memories and experiences throughout our 20s, 30s and 40s, this doesn't all stop after 50. Whether you're planning to continue travelling, or you're making a point of doing more of it in your later years, there will be amazing memories to be made. There are also so many more milestones to look forward to that'll be more than noteworthy – seeing your son or daughter get married, becoming a grandparent, or ticking a lifelong goal off your bucket list are just a few to consider.
The myth – I'll never be in shape the same way I used to be
While many of us will start to feel those creaks and groans in our bodies as we get older, that's not to say we can't stay in good shape – or get even fitter than we might have been in our 30s and 40s! Fitness might take a different form – if you decide to switch out running for cycling, or weight lifting for Tai Chi – but that doesn't mean you have to be (or feel) any less active.
The myth – my social circle is only going to get smaller as I get older
Friendships can and will grow as you get older, particularly if you do try and prioritise those opportunities to socialise. For some, that chance to enjoy time with others could come from pursuing a hobby, putting your green thumb to good use through community gardening, or even simply reaching out to old friends you might have lost touch with over the years. If you're making changes to your lifestyle – from reducing your hours at work to downsizing your home – there are always opportunities to reconnect with old friends or take time to make new ones who share your interests.
The myth ­– everything is downhill from here
This is one that definitely needs to be busted! From your work and career to your personal life, there are more ways than one that your life can pick up after you hit the half-century. From better sex to more confidence in your body, you may find you're far less self-conscious than you were in your earlier years. In terms of work and your career, there's nothing to say it has to slow down if you don't want it to. You could decide to make a total career change and try something new and different, or make your hobby or passion project a more regular moneymaking venture.
Did we miss any? No matter whether these myths are familiar to you or not, it's clear to see there's plenty to look forward to no matter your age!
Not an Apia customer and want to find out more?
Subscribe to our FREE Apia Good Life quarterly newsletter for information on our latest offers, stories and inspiration to keep living life at its best.
---
The material has been prepared for informational purposes only and is not intended to provide, and should not be relied on as, a substitute for health and medical advice from a qualified health professional. You should seek the advice of a qualified health professional regarding your health and/or a medical condition.