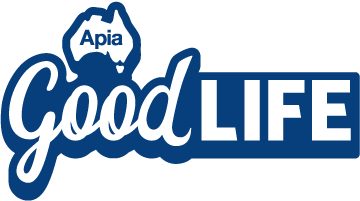 Is it important to connect with old friends later in life?
---
As you start the transition into retirement, whether you're reducing your hours at work or simply seeing lifestyle changes like kids leaving home, it can be an opportunity to focus on other parts of your life – like your time spent with friends!
Over the years, we tend to make friends at work, through parents at our kids' school, and through our own social networks. Have you found though, that over time some of these friendships have taken a backseat? Or maybe you've drifted, as your kids have gotten older?
Finding a balance
When we asked Carly, 59 years old, if she felt like her friendships had changed over the years, she said that yes, they had, and it really came down to a number of things.
"My husband and I have moved a couple of times over the years, so it's meant we've lost touch with some of the friends we made when our kids were in primary school," Carly says. "Since then, we've drifted out of touch with some friends – as tends to happen when life gets in the way – and become closer to others. Isn't that always the way, though?"
As a part-time teacher, Carly says many of her closest friends are those she's met through the school, and they continue to see each other outside of work even when she isn't doing a lot of shifts.
"My husband is still working full-time, but is looking to start reducing his hours in the next few years, so we both know it's really important to prioritise our family and friends as much as we can," says Carly. "A few of our friends, like us, have grown up kids that have grandkids on the way and I think once that happens we'll all be focussed on spending as much time as possible with the little ones!"
Does this mean friendships will fall at the wayside? No, not at all.
"I think having grandkids could bring us all even closer, because we'll have common ground all over again," says Carly. "And, that's not to say the grandkids will be the only focus. I have a regular book club I meet with, and my husband is constantly finding excuses to meet his mates at the football on weekends – just like he did when he was in his 20s and 30s!"
A new social circle
While Carly and her husband have seen a pretty natural ebb and flow in their friendships, for others the change can be more obvious and directly related to a significant life change.
"After my husband and I separated, I found that I wasn't seeing as many of the same friends that I had before the divorce," says Sydney-based mum-of-two Suzie.
"My friends were very supportive of me through the divorce – no doubt about that. But there were some I didn't see as much, because we simply didn't have the same things in common anymore," she says.
Although this was an adjustment, Suzie said it encouraged her to reconnect with old friends from her early university and working days, as well as find new ways to meet people.
"There were people I hadn't spoken to in years, who I'd gone to university with, who I ended up getting back in touch with over Facebook. It was totally scary at first to reach out, but I've actually reconnected with a few people who I hadn't seen in forever!" says Suzie.
This also gave her the encouragement she needed to meet new people outside her existing social circle.
"Making new friends in my sixties was, to be honest, a little terrifying! But, I actually found out there were lots of other people doing exactly the same. I've met a few other lovely ladies who are in a similar situation to me, and then others who are just looking to connect with others who share the same interests," says Suzie.
Now, Suzie is an avid attendee to her local cinema, where she's bound to bump into another regular movie buff or two. And, she says her own kids struggle to organise a weeknight dinner with her, because Suzie is usually grabbing dinner with her friends!
What next?
If you're strapped for ideas of how to meet others, or you'd like to start a club of your own so you can connect with like-minded people, there are plenty of places to start.
For the book lovers out there, what about starting a book club?
Volunteering is another great way to meet people, while also giving back to a great cause.

So, what's next on your social calendar?
Not an Apia customer and want to find out more?
Subscribe to our FREE Apia Good Life quarterly newsletter for information on our latest offers, stories and inspiration to keep living life at its best.
---
Australian Pensioners Insurance Agency Pty Limited ABN 14 099 650 996 is an authorised representative of AAI Limited ABN 48 005 297 807, the product issuer. Limits, exclusions and conditions apply. Read the Product Disclosure Statement before buying this insurance. Go to apia.com.au for a copy. The Target Market Determination is also available. This advice has been prepared without taking into account your particular objectives, financial situations or needs, so you should consider whether it is appropriate for you before acting on it.
The information is intended to be of general nature only. Subject to any rights you may have under any law, we do not accept any legal responsibility for any loss or damage, including loss of business or profits or any other indirect loss, incurred as a result of reliance upon the information. Please make your own enquiries.