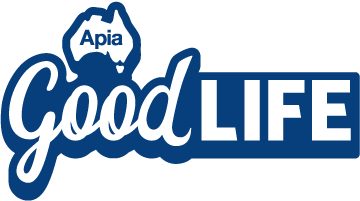 The retirement series, part 5: The value of volunteering
---
Whether you've got more time freed up because you're working less, or you're feeling directionless with grown up kids having left home, volunteering is a fantastic way to give back to the community. Not only does it give you a sense of purpose, but it also keeps you connected with those around you.
Although you might have a pretty good sense of the benefits of volunteering, are you finding it difficult to commit to something? Being informed about the great stuff that comes along with volunteering, as well as the reasons it can be a struggle, will help you to navigate the volunteering landscape. That way, you can find something that fits you to a tee – just like the two women we hear from later in this article. They share their experiences as volunteers and the insights are enough to have you heading out the door to find a cause close to you as soon as possible!
The stats and facts
When we look at the basic stats surrounding volunteering in Australia, a study recently commissioned by Apia found that more than half (56%) of over 50s Australians are currently engaged with community or volunteer work. Of those who were active volunteering, 88% said the reason they decided to do so was for altruistic reasons, with the most common reason (65%) being to contribute to the community.
Research conducted by Volunteering Australia – the national peak body for volunteering in Australia – found that while most people recognise the value and importance of volunteering, there is still a gap between those who support the idea and those who roll up their sleeves and actively participate.
The research spells out four reasons why people are not necessarily choosing to actively participate in volunteering. Do any of these happen to strike a chord with you?
A lack of awareness of the opportunities available.
People feel time poor, so they're not sure how to slot volunteering commitments into their day-to-day.
A general inertia or a lack of motivation to get involved.
Not being able to find a cause to identify with or something that fits with their lifestyle.
The benefits
For those who are struggling to commit to a volunteering, would getting a sense of the benefits help motivate you?
What studies have shown, is that volunteering has a range of health-related and social benefits that make it more than worth the time commitment. For older people, volunteering helps to lower depression levels and provides mental health benefits including an increase in self-confidence and providing a sense of purpose and accomplishment. Volunteering also helps you to stay physically active, and can counteract the effects of stress, anger and anxiety.
The National Institute on Aging even reported that participating in activities that are meaningful and productive may lower the risk of dementia.
As well as the health benefits, there's also the social engagement, strengthening of informal networks and social support systems, as well as the opportunity to learn new skills and develop existing interests and skills.
As the research from University of Adelaide says, "the community benefits from a society with a healthy and active older population through the skills and experiences that can be maintained and passed on to the community generally, the networks and trust created, and the reduced pressure on the health system."
So, how do you get yourself involved so you can enjoy these benefits?
Alternate forms of volunteering
While there are more common forms of volunteering, like cooking and collecting donations for those less fortunate, there are other forms of volunteering that you may not have considered yet, that may very well be more up your alley.
From online or virtual volunteering, to corporate volunteering in the form of mentorship, as well as working with animals or native wildlife, is there something that would be a better fit for you?
Virtual volunteering
What exactly is online or virtual volunteering? Suited to those who are comfortable online, and may be living in areas further from the city who aren't able to travel for volunteer work, virtual volunteering is also a great option for those who are time poor or want something really flexible to their existing schedule.
Services take on plenty of different forms, but some that spring to mind are website design, data entry, email marketing, social media management, copywriting and editing, graphic design, video creation, and virtual assistance or staff support.
With any online volunteering, make sure you research the organisation thoroughly before committing – so you can get to know the cause, and so that you ensure it's not a fraudulent or unstable organisation.
For the keen travellers, and those who want to dedicate their time to global concerns, the United Nations have a platform called UN Volunteers online, which offers safe opportunities to lend your time and skills to help do some good in the world, from translation to outreach and advocacy.
Understanding your value
One of the biggest things of note that the research from the University of Adelaide found was the overwhelming value that older volunteers have to offer over the younger cohort.
There are three things in particular:
Finding a passion
One way to make sure you find a volunteering cause you believe in is to find something that relates to your own passions and even your existing career. As a kids' author, Susanne Gervay says that literacy is high on her agenda.
"I work to promote Indigenous and disadvantaged literacy and girls education through my work for Room to Read – a non-profit organisation that brings literacy to the most disadvantaged children in Asia and Africa," she says.
"I love it, especially when I read to Indigenous children in the remote Kimberley communities recently," says Susanne. "Sharing stories – their stories and mine – promotes literacy, creativity and self-esteem. The community of children's writers, illustrators and book lovers is very special and I've made lifelong friends."
A sense of achievement
Similarly to Susanne, retired 61-year-old Lynne McCleish has found a sense of purpose with her volunteering pursuits, particularly as she transitioned out of full-time work.
"Initially in retirement you plan to live much the same way you work, but with more free time, however, you soon learn that you have to moderate your budget and actually find some purposeful ways to spend you newfound free time," says Lynne. "Volunteering with Friends with Dignity – a charity that supports the survivors of domestic violence rebuild their lives with purpose, hope and dignity – has been a very rewarding way of feeling a sense of achievement and satisfaction in helping others who have endured much hardship and disappointment through domestic violence."
Not only is Lynne assisting on the ground with the charity, she's also taken on the role of donations coordinator, something that plays off her strengths in her career and has allowed her to "have a link between working life and retirement".
"There's plenty of roles; people might have had experience in their working life that could be really valuable to us," Lynne says. "The work is very rewarding because of what we can achieve. Age-wise, a lot of our volunteers are in their 70s and retired because they've got the time to do it."
For more advice and tips on volunteering, our friends at SEEK Volunteer also have some really great information, click here to check it out.
Not an Apia customer and want to find out more?
Subscribe to our FREE Apia Good Life quarterly newsletter for information on our latest offers, stories and inspiration to keep living life at its best.
---
Australian Pensioners Insurance Agency Pty Limited ABN 14 099 650 996 is an authorised representative of AAI Limited ABN 48 005 297 807, the product issuer. Limits, exclusions and conditions apply. Read the Product Disclosure Statement before buying this insurance. Go to apia.com.au for a copy. The Target Market Determination is also available. This advice has been prepared without taking into account your particular objectives, financial situations or needs, so you should consider whether it is appropriate for you before acting on it.
The information is intended to be of general nature only. Subject to any rights you may have under any law, we do not accept any legal responsibility for any loss or damage, including loss of business or profits or any other indirect loss, incurred as a result of reliance upon the information. Please make your own enquiries.