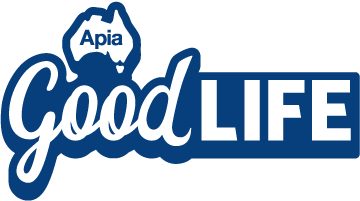 Why mentoring helped me find purpose later in life
---
If you feel established in your career, there might come a time when you feel like you've lost a bit of direction. This could be because you're at the top of your career, or because you're beginning to slow down as you plan for retirement. For those with many years under their belt at work, mentoring is a great opportunity to share your wisdom with someone working their way up the ranks.
If you haven't considered mentoring, or you're not sure what it would involve, we spoke with Pam Brossman, a marketing mentor and coach who has been loving mentoring as a way to empower other women to be at the top of their own game.
Pam, who has worked in marketing and self-publishing for the last seven years, became an entrepreneur at 40, shortly after the birth of her son. Now, at 53 years old, she's still very much full-time but sets her own hours so sees it as a kind of "lifestyle business". Here, she shares her experiences as a mentor.
Why did you decide to become a mentor?
I became a mentor because people kept asking me how I became successful at what I did in my business and I started creating mentoring programs to teach others how to turn their knowledge into their own global expertise empire.
What do you enjoy most about mentoring?
I like helping women over 40 create financial freedom and independence, so I find mentoring very rewarding. It is not work to me; it is empowering others to be the best they can be in their lifetime.
I have more than 100 best-selling authors included in my mentorship roster. Watching these people see their dreams, stories and books become a reality on Amazon has been inspiring.
What do you find most challenging about being a mentor?
The biggest challenge as a mentor is seeing women struggle with their own self worth. Success as a mentor includes being able to help people to overcome their own self-limiting beliefs. My job is to get them to believe in the vision and then help them take actions towards making it a reality.
Would you encourage others to take up mentoring in their later years?
Absolutely! There is nothing more rewarding than sharing your nuggets of wisdom with the world, and leaving your own positive ripple on the lives of many. My mantra each day is "if I can change one person's life for the better today, it's been worthwhile".
Mentoring can come in many shapes. One-on-one coaching, group mentoring, workshops, fun retreats with like-minded people, even mentoring walks along the beach are proving very popular. There are no rules. Share what you know and those who need your zone of genius will be attracted to you.
Do you have plans to slow down anytime soon?
Not really. I love doing what I'm doing, and it allows me the lifestyle I want. I can take my business with me wherever I go and work flexible hours if I want to. My husband is 61 this year and he runs a very similar business to my own, and he is not slowing down either because what we do is fun, not work.
What were you doing before you became an entrepreneur?
Before I became an entrepreneur, I spent 25 years in the corporate world, starting as a receptionist and working my way up into marketing and communications for some of the leading financial industries in Australia.
There were two major reasons for my change in career path, and it was very significant because I had absolutely no experience in running my own business, let alone selling my expertise as a mentor online globally. But, loving a challenge, the more I learned, the more I thrived personally and financially.
The first reason I changed my career path was because I had my son at 39 and wanted to be a hands-on mum. The second reason was that my husband had been an entrepreneur all his life, and seeing him working down at the beach in a pair of shorts while I was dressed in a suit to go to work in an office for 40-50 hours a week was no longer appealing. So, I decided to take a leap of faith, give the entrepreneur life a try and I've never looked back!
Not an Apia customer and want to find out more?
Subscribe to our FREE Apia Good Life quarterly newsletter for information on our latest offers, stories and inspiration to keep living life at its best.
---
Australian Pensioners Insurance Agency Pty Limited ABN 14 099 650 996 is an authorised representative of AAI Limited ABN 48 005 297 807, the product issuer. Limits, exclusions and conditions apply. Read the Product Disclosure Statement before buying this insurance. Go to apia.com.au for a copy. The Target Market Determination is also available. This advice has been prepared without taking into account your particular objectives, financial situations or needs, so you should consider whether it is appropriate for you before acting on it.
The information is intended to be of general nature only. Subject to any rights you may have under any law, we do not accept any legal responsibility for any loss or damage, including loss of business or profits or any other indirect loss, incurred as a result of reliance upon the information. Please make your own enquiries.