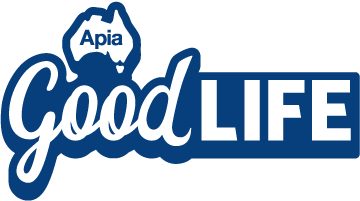 How to volunteer and help injured native wildlife
---
If you're an animal lover, and you've even made your backyard into a haven for native plants and animals, you may also want to spend time helping care for injured or orphaned local animals, and the organisations that help rehabilitate them.
With more time freed up if you're moving into retirement, there's the opportunity to use your time to help out some furry (and not so furry) friends. Working to help rehabilitate local animals might be something you've always wanted to do, or figured you'd try your hand at later in life – so, how do you go about it? Depending on the state you live in, there are different organisations that are up and running to either contact about volunteering, or contact if you've found an animal in need of help.
Victoria
Wildlife Victoria – call 1300 094 535 if you need help with an animal
If you're living in Victoria, Wildlife Victoria is always looking for help. It responds to thousands of emergency calls every year, and is able to do so because of its volunteer network. The main volunteer role within Wildlife Victoria is as a Wildlife Rescue and Transport Volunteer – someone who responds to calls about sick, injured and orphaned animals and transports them to a licensed shelter.
For those needing to make a big call about what to do with a seriously injured animal, you're always able to seek advice and help from the Emergency Response Service, and there is training for rescuers through the organisation.
Western Australia
Kanyana Wildlife Rehabilitation Centre – call (08) 9291 39000 for a wildlife emergency
The Kanyana Wildlife Rehabilitation Centre is based in the Perth Hills, so you'll be able to help out while also enjoying the beautiful setting of the national park.
The organisation relies on volunteers to keep it running, so they're always after more people to get involved in any kind of capacity. As a volunteer, you'd help with the day-to-day running of Kanyana, including feeding the animals, cleaning the enclosures, talking to the public who visit the organisation and generally helping to improve the lives of the animals at the centre.
Queensland
Wildcare Australia – call (07) 5527 2444 for the emergency hotline
Based in South-east Queensland, like most wildlife organisations, Wildcare Australia depends on the work of volunteers to keep it up and running. Those who live in South-east Queensland will know that the increase in developments around the area means a loss of habitat for local animals. Wildcare covers a pretty large area in terms of rescuing and caring for animals; so, new volunteers are always welcome.
As a volunteer, find a role that best suits you – that's part of the joy of it! If you're not looking to actually rescue or directly care for the animals, there are also roles in administration, IT support, fundraising and even carpentry (for constructing possum and bird boxes) where you would be wholeheartedly appreciated.
Tasmania
Parks Tasmania – for assistance during and out of business hours, ring (03) 6165 4305
Even though sometimes it can be hard to know how much your volunteering efforts really contribute, there's no doubt they do make a difference! Parks and Wildlife Services equate more than $5 million each year to the work of its volunteers and the time they put into its organisations. From volunteer partners to grant sponsorships and donations, Parks and Wildlife Services work with the Tasmanian community to help protect, conserve and care for native wildlife.
For anyone interested in volunteering, the organisation offers annual and seasonal volunteer programs, as well as a one-off experience through an occasional events calendar. It all depends on your availability and the kind of experience you're looking for.
New South Wales
WIRES – the organisation has a wildlife rescue line, for help call 1300 094 737
Because WIRES relies so heavily on the immense effort of its volunteers, if you're keen to help out, you'll need to complete a training course and become licensed to rescue and care for wildlife.
While the main aim of WIRES is to get animals rehabilitated and back into the wild, sick or injured animals will often need transport or care. If you're someone who is interested in getting a more in depth insight into how to care for wild animals, WIRES is for you. After the initial training course, you can also complete a specialist course for a certain animal. Your level of commitment is really up to you, and how much time and space you can give.
Australian Capital Territory
ACT Wildlife – call 0432 300 033 for the ACT Wildlife Hotline
ACT Wildlife is Canberra's newest wildlife care group that welcomes volunteers who can take on carer and transportation roles – and everything in between!
At the moment, ACT Wildlife is looking for a couple of volunteer coordination positions that will help the organisation run smoothly – volunteer coordinator, asset manager, aviary and woodwork, and training coordinator.
These roles go beyond caring for the animals and include things like answering public calls, knitting possum pouches, assembling aviaries and providing transport. There is more information on the website here.
The importance of licenses:
In the ACT, it's actually illegal to hold a wild native animal for longer than 48 hours if you're not a registered carer with a licensed group. Although you might have the best intentions and just be trying to help, keep this in mind if you do take in a native animal while not working with an actual organisation.
South Australia
Fauna Rescue – the organisation has a dedicated wildlife hotline to call 24/7 on (08) 8289 0896.
Fauna Rescue is the largest wildlife rescue organisation in South Australia to care for sick, injured and orphaned koalas. If you'd prefer to help out but not actually care for the animals themselves, the non-profit is always looking for volunteer phone operators.
In order to help care for animals and run Fauna Rescue, the organisation relies on membership fees. 'Animal carer' membership is for those who want to actually care for wildlife regularly, whereas 'friend of Fauna Rescue' is geared towards those who want to donate yearly and help out with non-animal-handling activities (i.e. fundraising).
In each centre, one thing is clear – you'll never be left on your own to figure things out. There is support to guide you, so you can get the best experience – and also give the animals the best care they deserve!
Not an Apia customer and want to find out more?
Subscribe to our FREE Apia Good Life quarterly newsletter for information on our latest offers, stories and inspiration to keep living life at its best.
---
Australian Pensioners Insurance Agency Pty Limited ABN 14 099 650 996 is an authorised representative of AAI Limited ABN 48 005 297 807, the product issuer. Limits, exclusions and conditions apply. Read the Product Disclosure Statement before buying this insurance. Go to apia.com.au for a copy. The Target Market Determination is also available. This advice has been prepared without taking into account your particular objectives, financial situations or needs, so you should consider whether it is appropriate for you before acting on it.
The information is intended to be of general nature only. Subject to any rights you may have under any law, we do not accept any legal responsibility for any loss or damage, including loss of business or profits or any other indirect loss, incurred as a result of reliance upon the information. Please make your own enquiries.