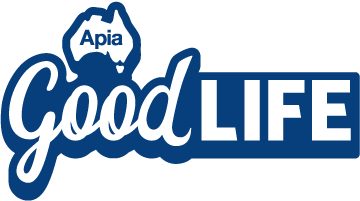 How to make your yard a haven for native wildlife
---
For the green thumbs among us, there's no better feeling than showing off a garden you're proud of. Not only is it always a treat to see your plants thriving, but it's also great when you see native animals and wildlife enjoying the sanctuary you've created in your own backyard.
As you start to wind down at work, whether moving into retirement or transitioning to part-time work, there may be more chances to get more time to grab your gardening gloves and a trowel and relax in your backyard.
If you love the idea of seeing native wildlife thrive in your garden, there are a few simple steps you can follow that will hopefully entice them to make your garden their little oasis.
Local attraction
Choosing native plants isn't just the best way to attract local critters and creatures; it's also perfect for bringing colour to your backyard! From bottlebrushes to banksias, go for nectar-producing flora that is more likely to entice local species like wattlebirds and lorikeets.
If you're picking flowering plants, try and get a variety that will flower and produce nectar throughout different flowering seasons, so there isn't a time when your garden starts looking a little bleak.
Get in touch with your local council, garden centre, or someone with a knack for community gardening, to see if they have any extra tips for your particular area – they could have some nuggets of information worth keeping in mind!
Keep it clean
To encourage native wildlife to start exploring your backyard, it's better to avoid harsh chemicals like chemical pesticides and fertilisers in the garden. Undoubtedly, you might be doing this anyway if you've got your own pets you don't want exposed, or maybe you simply prefer to use natural fertilisers instead. Trying to keep your garden chemical-free will stop you from potentially poisoning plants or animals roaming your backyard.
Shady business
Whether you've got a backyard or a balcony, adding a bird bath will attract the likes of rosellas, fantails and cockatoos – depending on whereabouts you live. The best place to put a bird bath is near or under a shady bush or tree, so birds can enjoy the shade and shelter from the wind.
No place like home
Check out your local hardware store to see what they have, or consider getting the tools out for a total DIY job, and build a home for ladybirds or bees, or even a nesting box for possums. It doesn't have to be the Taj Mahal, but it will give them somewhere to shelter and feel safe during stormy weather.
Building a nesting box could even help if you're prone to having possums in your roof – if you give them an alternate place in the backyard, they might be less likely to come into (under, or on top of!) the house.
Size doesn't matter
Even if you've got a small balcony, and it could be an apartment building on a high-reaching floor, you can still create space for wildlife. If you are up high, you could put a small potted bush on the balcony that birds including kookaburras could easily come and sit on – giving you a bit of entertainment (and a whole lot of chatter) during the day.
Whatever you decide to do, keep an eye out and have the camera ready, but keep your distance so any birds, reptiles or furry creatures feel like they can explore and get comfortable.
Not an Apia customer and want to find out more?
Subscribe to our FREE Apia Good Life quarterly newsletter for information on our latest offers, stories and inspiration to keep living life at its best.
---
Australian Pensioners Insurance Agency Pty Limited ABN 14 099 650 996 is an authorised representative of AAI Limited ABN 48 005 297 807, the product issuer. Limits, exclusions and conditions apply. Read the Product Disclosure Statement before buying this insurance. Go to apia.com.au for a copy. The Target Market Determination is also available. This advice has been prepared without taking into account your particular objectives, financial situations or needs, so you should consider whether it is appropriate for you before acting on it.
The information is intended to be of general nature only. Subject to any rights you may have under any law, we do not accept any legal responsibility for any loss or damage, including loss of business or profits or any other indirect loss, incurred as a result of reliance upon the information. Please make your own enquiries.