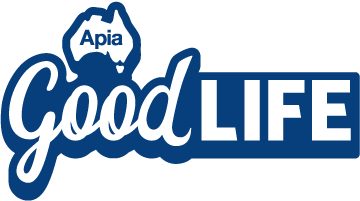 What to look for when comparing home insurance
---
Having cover for things like visitor's contents or loss of refrigerated food and medicines might not be top of mind as you sift through policy documents, but it could make a big difference if you need to make a claim.
"If you live in an area that's prone to natural disasters such as floods or fires, finding a policy that offers temporary accommodation could also be a great idea," says Apia Portfolio Advisor Lauren Bennett.
"Optional personal valuables cover might also be a good option to have included with the contents policy, as it covers your personal valuables – such as mobile phone, jewellery, and even a bicycle – for loss or damage outside of the home.
"Try making a list of what you'd definitely want covered before you start looking at policy details."
Consider accidental damage cover
Most policies provide cover for loss or damage to your home and its contents against defined events such as fire, theft, storm, flood, and vandalism. You can consider paying extra for a policy that will cover you for accidental damage to your home and contents.
"It's nice to know you're covered if the grandkids send a cricket ball through your kitchen window and into your TV," says Lauren.
Make sure you have enough cover
To avoid being under-insured – leaving you at risk of being seriously out of pocket if you have to rebuild after a major event – you'll need to work out your 'sum insured' figure. This is the amount of money it would take to completely repair, rebuild and replace everything. Some insurers will cover certain associated costs such as demolition and debris removal, while others won't, so ask questions and read the fine print.
"To work out your home sum insured, we recommend seeking advice from an architect, builder, valuer or other qualified professional for accurate measuring," Lauren says.
"There are also free online cost calculators you can use to estimate your sum insured."
It can also be a good idea to consider 'New for Old' repair or replacement of contents items.
"Even if there's something you've had for many years and think it may not be worth much anymore, the policy covers repair or replacement of a new equivalent item."
Check cover limits and exclusions
There are often limits that apply to home and contents cover, meaning there's a maximum amount you can claim for particular types of items. Some limits may be flexible. For valuable items such as jewellery or artwork, you can ask your insurer to increase the limit, although an additional premium may apply.
Knowing a policy's exclusions is also extremely important, so make sure you read the policy's Product Disclosure Statement (PDS). Apia's Home and Content Insurance PDS explains all the details. You can download it on our Policy Documents page.
Know the premium and excess amounts
Most insurers allow you to vary your excess. A small increase to your excess may lead to big savings on premiums. When choosing your excess amount, it's important to weigh up your likelihood of making a claim with whether you can afford to pay that excess if you do need to make a claim.
Explore Apia Home and Contents Insurance
Read More :
The information is intended to be of a general nature only. We do not accept any legal responsibility for any loss incurred as a result of reliance upon it – please make your own enquiries.​
Not an Apia customer and want to find out more?
Subscribe to our FREE Apia Good Life quarterly newsletter for information on our latest offers, stories and inspiration to keep living life at its best.
---
Australian Pensioners Insurance Agency Pty Ltd (Apia) ABN 14 099 650 996 AR 239591 is an authorised representative of AAI Limited ABN 48 005 297 807 AFSL 230859 (AAI), the issuer of Home, Landlord, Car, Caravan, Motorhome, Boat, Travel & Compulsory Third Party Personal Injury (CTP) Insurance.
Please read the relevant Product Disclosure Statement before you make any decision regarding this product. The Target Market Determination is also available.
Any advice has been prepared without taking into account your particular objectives, financial situation or needs, so you should consider whether it is appropriate for you before acting on it.
The information is intended to be of general nature only. Subject to any rights you may have under any law, we do not accept any legal responsibility for any loss or damage, including loss of business or profits or any other indirect loss, incurred as a result of reliance upon the information. Please make your own enquiries.