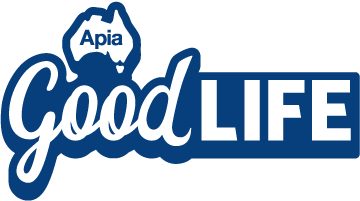 Simple tips to improve your garden before winter
---
Whether you're an expert green thumb or a complete beginner, spending time in your own backyard provides plenty of benefits. Not only does tending to your garden make your home more enjoyable to live in, it can also improve your wellbeing by reducing your BMI, squashing stress, and more. So why wouldn't you want to give it a go?
That said, with winter approaching, it can all start to go haywire. That's why we asked some expert Aussie gardeners for their tips and tricks to help keep your backyard thriving all year round.
Lawn logic to have your grass in tip-top shape
Whether the grandkids are using your lawn as a makeshift footy oval, or you just like to feel some softness underfoot, keeping your grass fresh over winter is a challenge for many gardeners.
Joe Rogers, from Lawn Solutions Australia, says it mostly comes down to your prep work.
"Fertilise your lawn going into winter and it will be healthier through the cooler months, and in better shape coming into spring. For the more southern states like Victoria, try to get in before temperatures regularly drop below 18 degrees, and always irrigate after fertiliser application," he says.
"Compaction can be a problem over winter, particularly in high wear areas or if you have some wet weather. Try to avoid traffic on your lawn wherever possible, or regularly aerate any areas where it can't be avoided to help loosen the soil."
Try to avoid cutting lawns super short during the cooler months, adds Anthony Tesselaar, owner of Anthony Tesselaar Plants. Going overboard with the lawnmower can lead to foliage damage, particularly if there's frost.
Picking the right plants
Just because the sky is grey, doesn't mean your garden has to be. Winter can bring about beautiful foliage colours as deciduous plants head into dormancy, and others head into their flowering cycle.
"And add a touch of colour with some plants that look great over winter, such as Coprosma Pacific Sunset with its rich red and chocolate foliage – perfect as an edgy hedge," says Anthony.
"Add some bright colours such as pansy, polyanthus or cinerarias – anything that has colour over winter to early spring."
Colour isn't the only element to think about though, says Patricia Morrison, a 2019 Boutique Garden Designer for the Melbourne International Flower Show. How plants feel and smell matter, too.
"Introduce a variety of textured, low maintenance evergreen plants. This gives the eye and brain stimulation and draws you into the moment," she says.
"You can find evergreen plants that flower at different times of the year, giving the garden seasonality and providing a variety of floral aromas throughout the year which is also very stimulating."
Prep work is key
For flowering plants such as Hellebrous – Winter Rose – it's important to fertilise well in the autumn, says Anthony. And remember the elements are not always your plants' friend!
"A great tip ahead of a frost forecast is to water your plants beforehand. This sounds strange, but as the frost takes hold, the water will create a shield over the leaf, saving the plants from frost burn," he says.
Thinking aesthetics
Last but certainly not least, don't forget the basics. Raking up any old leaves and pulling any unsightly weeds over winter are simple activities that make a huge difference to the look of your flowerbed.
Explore Apia Home and Contents Insurance
Read more:
Not an Apia customer and want to find out more?
Subscribe to our FREE Apia Good Life quarterly newsletter for information on our latest offers, stories and inspiration to keep living life at its best.
---
Australian Pensioners Insurance Agency Pty Limited ABN 14 099 650 996 is an authorised representative of AAI Limited ABN 48 005 297 807, the product issuer. Read the Product Disclosure Statement before buying this insurance. Go to apia.com.au for a copy.