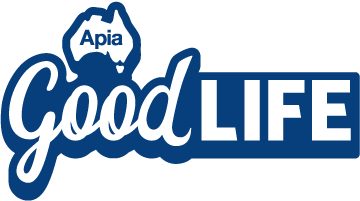 Great gift ideas for those who have it all
---
They say it's the thought that counts, but some people are just notoriously hard to buy for. Often they simply don't want anything, or when it comes to material items, it seems like they have it all. And every year, whether it's getting their name in the family Kris Kringle or attending their birthday party, buying a gift leaves you in an absolute flap, especially if you're on a budget. However, with a little time, creativity and effort, you can find that perfect something.
Gifts that bring back the good times
Feeling sentimental? An inexpensive and memorable gift is to go through old photos or videos, and put together a slideshow or short video of past memories and events. This might take some time (and some skill) but it can be an incredibly emotional and thoughtful gift for a family member or friend. See here for our tips on preserving memories and converting old photos and videos to digital.
Connect with technology
Another fantastic and cost-effective option is to contact friends and family members from around the world to record a short video message wishing them a happy birthday, dancing to the same song (bust out Nutbush City Limits) or even a simple photo of everyone holding up a "happy birthday" sign. You can then edit this into a slideshow or clip using your smartphone (maybe get a little help from the kids).
Arrange a surprise lunch or get-together
Whether it's a lunch with a treasured circle of friends or a picnic in a park, surprise someone with an unexpected get-together. Everyone can bring a plate to share and someone just needs to bring the guest of honour (without spoiling the surprise!). Cast the net wide with invites and feel free to get fancy with a theme: everyone decked out in Hawaiian shirts, dress-ups or simply wearing their favourite colour.
Give the gift of an experience
You can't go past an experience for the person who has it all. And while it's a novelty to give someone skydiving to mark a milestone birthday, it can also be a blast to create your own bespoke (and cost effective) experience: try something like a personalised treasure hunt with a group of friends or take a leisurely bushwalk together. Or you might even plan a longer road trip to a destination they've always wanted to see. Check out these five drives to waterfalls for inspiration.
Create a memory jar
If you're feeling sentimental, put together a memory jar for your loved one. Fill it with your favourite memories of your time together, memorable things they've said, stories and tall tales they've told, and recall the times they've been there for you. You can keep it highly personal with the contents made up of just your memories or ask others to contribute.
Gift a personal book subscription
Scour the street libraries and op shops for second-hand books you can use to create a personalised twelve-month book subscription. Perfect for book lovers, this novel gift allows you to tailor your selection to genre, such as a series of cookbooks or thrillers, or get creative with a theme. Wrap each book individually, labelling them with the month they should be opened. Not only is this sustainable, but there's also a new gift for them to enjoy every month.
Read more:
Not an Apia customer and want to find out more?
Subscribe to our FREE Apia Good Life quarterly newsletter for information on our latest offers, stories and inspiration to keep living life at its best.
---
Australian Pensioners Insurance Agency Pty Ltd (Apia) ABN 14 099 650 996 AR 239591 is an authorised representative of AAI Limited ABN 48 005 297 807 AFSL 230859 (AAI), the issuer of Home, Landlord, Car, Caravan, Motorhome, Boat, Travel & Compulsory Third Party Personal Injury (CTP) Insurance.
The information is intended to be of general nature only. We do not accept any legal responsibility for any loss incurred as a result of reliance upon it – please make your own enquiries.