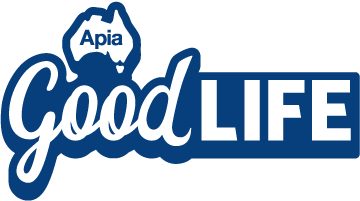 Nine books and films with an incredible sense of place
---
Pining for Paris? Longing for London? These films and books offer a window into some of the world's most fascinating locations from the comfort of your home.
The Talented Mr Ripley by Patricia Highsmith
Want to feel like you're lazing in the sun on Italy's Amalfi Coast? Patricia Highsmith's 1955 psychological thriller (made into a film starring Matt Damon and Jude Law in 1999) is set in the fictional town of Mongibello, where down-on-his-luck Tom Ripley has been sent to convince rich playboy Dickie Greenleaf to return to New York to the family business. The sinister tale unfolds in some of the Amalfi Coast's most stunning locations, including Positano and the island of Ischia.
La La Land
Damien Chazelle's award-winning film is as much an homage to Los Angeles as it is to jazz. With a doomed romance between an actor (Emma Stone) and a jazz pianist (Ryan Gosling) at its heart, the movie offers an enticing glimpse into modern LA, featuring landmarks such as Griffith Observatory, the Grand Central Market, Griffith Park, Hermosa Beach Pier, Colorado Street Bridge and Warner Bros Studio. The opening musical scene is a tribute to two of LA's most enduring icons – highways and cars.
Captain Corelli's Mandolin by Louis de Bernières
Thinking about an escape to the Greek islands? This acclaimed novel by British writer de Bernières plonks you directly on Cephalonia, largest of the Ionian islands, in the time it was occupied by the Axis forces during World War II. Another love story, yes (this time between an Italian Army officer and the daughter of an island doctor), but the novel offers a sublime taste of life on a Greek island, from the beaches to the mountains to the food.
Notting Hill
It's hard not to fall in love with London, and west London in particular, in this 1999 rom-com. William (Hugh Grant) owns a bookstore in the eponymous suburb, where he encounters, and falls for, a famous movie star (Julia Roberts). Portobello Road Market is the third star, along with a host of lovely London locales, including
Out of Africa
Read the 1937 book by Karen Blixen to immerse yourself in the life of the Danish expat, who spent 17 years living on a coffee plantation at the foot of the Ngong Hills, south-west of Nairobi. But watch the 1985 film with Meryl Streep and Robert Redford to be immersed in the extraordinary landscapes of Kenya, from the Maasai Mara National Reserve to the lush Ngong Hills themselves.
Roman Holiday
It might have been made in 1953, but this classic William Wyler film is still a fabulous passport to the Eternal City, where a runaway European princess (Audrey Hepburn) falls for an American journalist (Gregory Peck). Their love affair unfolds in a day against the backdrop of Rome's most famous landmarks – the Spanish Steps, Pantheon, Trevi Fountain, Forum and Colosseum. La dolce vita, indeed.
Eat Pray Love by Elizabeth Gilbert
American writer Gilbert's 2006 autobiographical tale about a journey of self-discovery through Italy (eat), India (pray) and Bali (love) was a huge bestseller, made into an equally successful film starring Julia Roberts. Both the Italian and Indian sojourns will make you yearn to travel again, but the final portion will make you desperate to visit Bali. The spiritual hill town of Ubud is wrought so beautifully here – you can almost taste the food, smell the markets, hear the monkeys chattering in the Ubud Monkey Forest and see the lush-green rice terraces.
Before Sunset
The second of a trilogy of films about the relationship between American Jesse (Ethan Hawke) and Frenchwoman Céline (Julie Delpy) who meet for the first time in Vienna (in Before Sunrise) then meet again in Paris, nine years later. The film follows the pair as they wander the streets of the City of Love, and avoids the usual travelogue of landmarks. Instead, we see Paris as a local might: small streets, little cafes, pretty parks. It's Paris writ small but still sublimely beautiful.
Honourable mentions
Like Water for Chocolate by Laura Esquivel, a beautiful portrait of turn-of the-century Mexico, with food at its heart.
Miss Smilla's Feeling for Snow, a taut thriller that will make you yearn for the cold of a Copenhagen winter.
Brooklyn by Colm Tóibin, the New York borough in the 1950s, as seen through the eyes of an Irish girl.
Crazy Rich Asians – Singapore never looked so good!
The Sea by John Banville. A meditation on loss, where Ireland's County Wexford comes to life on the page.
Hot Milk by Deborah Levy. The sublime southern Spanish coast (all heat and beaches) is the backdrop for this acclaimed novel.
Indochine. Set in French Indochina between the 1930s and 50s, this film is a sublime travelogue of Vietnam.
My Brilliant Friend by Elena Ferrante – three words: Naples, Naples, Naples.
Make sure you're covered
If you're like a lot of Aussies, your home might be filled with books — along with records, films, theatre equipment, computers, and all the other ways we keep ourselves entertained and engaged. Having Contents Insurance in place can help you ensure that you'll be able to repair or replace these items if the unexpected occurs.
Explore Apia Contents Insurance
Read more:
Not an Apia customer and want to find out more?
Subscribe to our FREE Apia Good Life quarterly newsletter for information on our latest offers, stories and inspiration to keep living life at its best.
---
Australian Pensioners Insurance Agency Pty Ltd (Apia) ABN 14 099 650 996 AR 239591 is an authorised representative of AAI Limited ABN 48 005 297 807 AFSL 230859 (AAI), the issuer of Home, Landlord, Car, Caravan, Motorhome, Boat, Travel & Compulsory Third Party Personal Injury (CTP) Insurance.
Please consider the Product Disclosure Statement before buying this insurance. The Target Market Determination is also available.
This advice has been prepared without taking into account your particular objectives, financial situations or needs, so you should consider whether it is appropriate for you before acting on it.