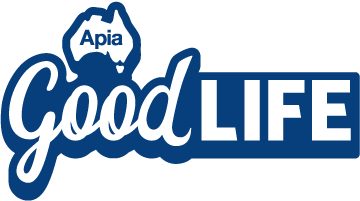 Seven guaranteed page-turners to read this winter
---
As the weather cools, and our focus turns from the outside to the inside, what better way to while away a winter afternoon than snuggled up on the couch, great book in hand?
We've chosen seven books that have little in common except for one thing — they're very hard to put down!
You might want to cancel your other plans.
The Bonfire of the Vanities by Tom Wolfe
It might have been published in 1987, but Tom Wolfe's ferocious satire of New York's uber-elite is as relevant today as it was three-plus decades ago. Central to the multi-stranded plot is Wall Street bond-trader and 'Master of the Universe' Sherman McCoy, whose life unravels after his mistress kills a young black man in a hit-and-run accident. It runs to more than 650 pages, but you won't notice.
Fingersmith by Sarah Waters
If you're new to the work of British novelist Waters, this rip-roaring 2002 read is the perfect introduction. Set in Victorian England, it tells the tale of Sue Trinder, brought up in the slums of Dickensian London with fingersmiths — that is, thieves — for company, who becomes part of an elaborate con to scam a rich young orphan out of her fortune. It twists, turns, enchants and dazzles on every page.
The Narrow Road to the Deep North by Richard Flanagan
Tasmanian writer Flanagan won the 2014 Man Booker Prize for this extraordinary novel, which has both love and war at its heart. It switches between the brutality experienced by Australian POWs interned in a Japanese POW camp and working on the notorious Thai-Burma Railway, and the memories of the camp's heroic surgeon, Dorrigo Evans, about an illicit love affair in his past.
The Yiddish Policemen's Union by Michael Chabon
It's a whodunnit, yes, but Michael Chabon's best-selling 2007 novel is much more than that. Chabon has created a parallel universe here, where the Promised Land has become frigid Sitka in Alaska, home to thousands of émigré European Jews, gangster rabbis and Yiddish policeman, including Meyer Landsman, an alcoholic cop who's solving one final case. A detective story, with bagels.
The Poisonwood Bible by Barbara Kingsolver
Nominated for the Pulitzer Prize in 1999, The Poisonwood Bible is the story of a Georgia preacher and missionary, Nathan Price, who moves his wife and four daughters to the heart of the Belgian Congo in 1959. The story is alternatively narrated by the five women, who each see the world — and God, and Africa — in very different ways. It might never let you go.
Never Let Me Go by Kazuo Ishiguro
This much-loved novel by the Japanese-born British novelist Kazuo Ishiguro is part love story, part dystopian horror story and part mystery, and begins in a boarding school in the bucolic English countryside, home to very "special" children. Why they're so special is the defining secret that links three friends, Kathy, Ruth and Tommy. It will break your heart on every page.
The North Water by Ian Maguire
The north water of the title is the Arctic Ocean, the unforgiving destination of a whaling boat that leaves Hull, England, in the late 1850s. On board are a crew of misfits and barbarians, overseen by the ship's surgeon, Patrick Sumner, whose motives for joining the voyage are never really clear. It's raw, brutal and visceral, and the violence at its heart is sometimes shocking, but you will be riveted from the opening paragraph.
Seven other page-turners for your consideration:
Miss Smilla's Feeling for Snow by Peter Høeg
Station Eleven by Emily St. John Mandel
Case Histories by Kate Atkinson
Alias Grace by Margaret Atwood
The Orphan Master's Son by Adam Johnson
Possession by A.S. Byatt
The Truth about the Harry Quebert Affair by Joel Dicker
Read More:
Not an Apia customer and want to find out more?
Subscribe to our FREE Apia Good Life quarterly newsletter for information on our latest offers, stories and inspiration to keep living life at its best.
---
Australian Pensioners Insurance Agency Pty Ltd (Apia) ABN 14 099 650 996 AR 239591 is an authorised representative of AAI Limited ABN 48 005 297 807 AFSL 230859 (AAI), the issuer of Home, Landlord, Car, Caravan, Motorhome, Boat, Travel & Compulsory Third Party Personal Injury (CTP) Insurance.