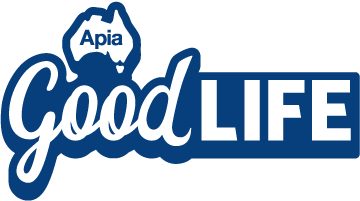 Three fun ways to engage with your grandkids
---
While you might love to spoil your grandkids by showering them with gifts, what they will truly remember is the time they spend with you. Laughter, fun, learning and connection are the foundations that long-lasting memories are built on. Here are three ideas for creating treasured memories that'll forge a strong bond with the little people in your life.
Create a photobook
Get online and spend some time making a photobook to share with your grandkids. If they live far away, you can ask them to contribute virtually so you can talk about what you've both included and why.
If you're not tech savvy, you can always create a physical scrapbook to share.
Children love hearing about themselves and where they came from, so they will love looking back at baby photos of both themselves and you. Use the opportunity to share your family history and talk about things that once existed that they have no memory of – like radios and phones that plugged into the wall!
Have a movie day
Spoil your grandchildren with a movie day. If the movie is based on a book, read it beforehand to generate excitement.
If you can't get out of the house, you can always create a movie theatre atmosphere from the comfort of your lounge room. Theme the snacks around the movie – think beyond the popcorn and make ratatouille for the film Ratatouille, gingerbread houses for Polar Express or butter beer (cream soda with butterscotch syrup!) for Harry Potter.
Dim the lights and snuggle up with the little loves in your life!
Connect online
If your grandchildren are overseas or interstate, scheduling regular video calls via Facetime or Zoom is a great way to stay in touch. But there are other creative ways to connect, too. If your grandkids are school aged, ask them to suggest an online game you can play together – Words with Friends, which is similar to Scrabble, might be a good one to start with. If they're too young for mobile games, you could film a little video of you reading a storybook or cooking your favourite recipe. Best of all, they will have these digital records forever to show their own grandchildren one day.
Make sure your tech is covered
If you invest in new devices to stay connected — such as a tablet or laptop computer — you'll want to make sure your Contents Insurance covers them in case the unexpected happens. Just make sure your sum insured reflects the total value of your contents, so that any payout will be enough to replace everything if you ever need to make a claim.
Learn more about Contents Insurance
There are hundreds of different ways you can spend quality time with your grandkids – these are just three favourites. So think beyond the usual trips to the park and beach and start creating some extra-memorable moments with your grandchildren.
Read more:
Not an Apia customer and want to find out more?
Subscribe to our FREE Apia Good Life quarterly newsletter for information on our latest offers, stories and inspiration to keep living life at its best.
---
Australian Pensioners Insurance Agency Pty Ltd (Apia) ABN 14 099 650 996 AR 239591 is an authorised representative of AAI Limited ABN 48 005 297 807 AFSL 230859 (AAI), the issuer of Home, Landlord, Car, Caravan, Motorhome, Boat, Travel & Compulsory Third Party Personal Injury (CTP) Insurance.
Please consider the Product Disclosure Statement before buying this insurance.