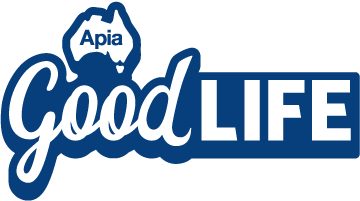 Seven important life skills you can teach your grandchildren today
---
While our grandchildren might be tech savvy enough to download a movie faster than it takes us to brew a cuppa, we still have a lot of useful knowledge to share with them. In the spirit of ensuring our grandchildren are properly prepared for this world, here are seven important life skills you can teach them today.
How to change a tyre
Your grandchild getting their driver's licence will be one of their biggest rites of passage towards independence – but are they ready for car ownership? Giving them the tools they need – literally and metaphorically – to change a tyre will ensure they're never stranded on the side of the road.
Of course, some on-the-road mishaps require professional help — which is why Apia Comprehensive Car Insurance offers optional Roadside Assist for less than seven dollars a month. Take care of yourself and your car so you can stay on the road and keep up those visit to the grandkids!
Learn more about Comprehensive Car Insurance
How to cook a family recipe
There's evidence that cooking together not only deepens your relationship with your grandchild, but also gives them positive associations with food. The beauty of sharing your favourite recipes is that whenever they make that meal in the future, they'll think of you! Plus, they can pass it onto their own children when they're grown.
How to grow something from a seed
Gardening is good for the soul. Teaching your grandchildren how to plant something and watch it grow not only gets them outside and into the fresh air, it also teaches them patience and reduces stress. Planting a garden helps slow down the frenetic pace of life and offers a rewarding experience when those tiny green shoots start to sprout.
How to write a letter
Your grandchild might have taught you to write an email, but you can teach them how to write a letter. On real paper! There's nothing more personal than receiving a handwritten letter – it's the perfect way to show someone they're appreciated. Teach your grandchildren the importance of good manners and sit with them as they write out thank you cards after a birthday party.
How to play a card game
Forget video games; card games teach lessons in patience, concentration and discipline. Playing your favourite card games with your grandchild gives you a chance to spend one-on-one time with them while providing a relaxed environment in which to have a chat about what's going on in their life.
How to sew a button or hem
Our own mothers probably taught us to sew, but these days many of us have no idea how to reattach a button or mend a hem. With an increased focus on sustainable fashion, basic sewing skills will help them re-use, not replace their clothes – plus sewing is said to have mental health benefits.
How to fix something (instead of throwing it out)
In our 'throwaway' society, it's vital to teach our grandchildren the importance of sustainability. Showing them how to recycle is one of the best ways to demonstrate this. If you've got some rundown furniture lying around your home, why not demonstrate how it could be upcycled?
Important skills for life
Not only are the above seven life skills important to learn, they also carve out precious time for us to spend with our grandkids. As they learn, don't forget to remind your grandchildren that like anything good in life, these skills will take time to master.
Read more:
Not an Apia customer and want to find out more?
Subscribe to our FREE Apia Good Life quarterly newsletter for information on our latest offers, stories and inspiration to keep living life at its best.
---
Australian Pensioners Insurance Agency Pty Ltd (Apia) ABN 14 099 650 996 AR 239591 is an authorised representative of AAI Limited ABN 48 005 297 807 AFSL 230859 (AAI), the issuer of Home, Landlord, Car, Caravan, Motorhome, Boat, Travel & Compulsory Third Party Personal Injury (CTP) Insurance.