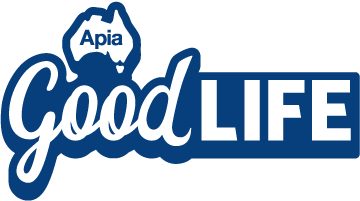 5 tips to prepare your caravan for an Aussie holiday
---
Whether you're trying a caravan trip for the first time, or you're a well-travelled grey nomad — preparation is key for your next Aussie holiday.
Create a pre-departure checklist
Preparing your caravan (and yourself!) for a smooth trip requires a bit of planning. You may even decide to do a trial run before setting off.
To create your pre-departure checklist, you may find it useful to divide it into sections. FYI, the below isn't an exhaustive list, and you should do your own research.
Setting up your caravan
Once you've moved your caravan out of storage, give it a good clean inside and out. Next, inspect its exterior and interior for signs of damage, such as mould or rust. If your caravan is due for a service, or you've noticed something isn't working well, be sure to book it in before you go.
After you've made these initial checks, test out the electrics and mechanics, such as your handbrake, tow bar wiring and battery. It's also a good idea to run the appliances you'll be using — like the air conditioner, cooking facilities and fridge — to make sure they're working and test out the plumbing.
Tools
The tools you'll need to bring on your caravan holiday depend on the kind of trip you're taking. If you're sticking to main roads and well-resourced caravan parks, you may not need as many tools as if you were going off the grid.
Tools to consider packing include:
a hammer
screwdrivers
a spanner set
a tyre pressure gauge and puncture repair kit
extra coolant and oil
a spare fan belt
a spirit level (to make sure your caravan is level when you park), and
scissors, a craft knife and tie cables.
Also, take a look at our helpful guide to making your own car emergency kit. If you'd like a little extra assurance while you're on the road, Apia offers affordable Roadside Assistance for your towing vehicle with Comprehensive Car Insurance. We may be able to support you with:
changing a tyre
towing your car and caravan to the nearest repairer (just let us know you're towing a caravan when you call us)
emergency fuel, and
lost or lock-in keys, and more!
What to pack
Caravans aren't large spaces — so you'll need to be careful with your packing and take things you'll actually need. Like the tools you'll pack, your clothes and other personal belongings will be informed by your trip, and the weather you expect to encounter along the way.
Have a few safety basics, such as a fire alarm, fire extinguisher and fire blanket, handy. It's also useful to have a torch (with plenty of batteries), cleaning items and extension cords. And don't forget the fun stuff, such as a camera, card or board games, and other leisure gear.
Safety first
Now that you're sure your caravan is running smoothly, it's time to check that it's roadworthy.
Among other things, you'll want to make sure that:
your vehicle has the capacity to tow your caravan (and its contents) safely
your towing aid is fitted properly
the tyres are inflated
any loose items on or in your caravan are secured
the doors and windows are locked, and
its taillights work when connected to your vehicle.
Consider Caravan Insurance
Caravans can be expensive, so you may want to consider Caravan Insurance. It can give you the confidence of knowing that if something happens while you're on your Aussie holiday, you may be covered.
Apia Caravan Insurance provides coverage for your caravan if it's affected by an incident covered by your policy anywhere in Australia, such as an accident, fire, theft or storm.
Familiarise yourself with your new home away from home
If this is your first caravan holiday, it's worth being prepared for living in a confined space for a period. Whether you're travelling with your partner or friends, too much time spent with others can be challenging — no matter how much you love them! Familiarise yourself with spending time in your home away from home and give yourself space when you need it.
Develop a set-up and pack-down routine
This will be determined by the kind of camper you have. However, there are a few initial steps to follow when setting up a caravan:
Detach your caravan, activate its handbrake and drive your vehicle away.
Level and secure your caravan.
Connect it to electricity, gas and water.
Simply follow these steps in reverse for your pack-down, and make sure that you haven't left anything behind. Remember, practise makes perfect — don't be disheartened if it takes a few tries to become used to these processes.
Read more:
Not an Apia customer and want to find out more?
Subscribe to our FREE Apia Good Life quarterly newsletter for information on our latest offers, stories and inspiration to keep living life at its best.
---
Australian Pensioners Insurance Agency Pty Ltd (Apia) ABN 14 099 650 996 AR 239591 is an authorised representative of AAI Limited ABN 48 005 297 807 AFSL 230859 (AAI), the issuer of Home, Landlord, Car, Caravan, Motorhome, Boat, Travel & Compulsory Third Party Personal Injury (CTP) Insurance.
Please consider the Product Disclosure Statement before buying this insurance.
This advice has been prepared without taking into account your particular objectives, financial situations or needs, so you should consider whether it is appropriate for you before acting on it.