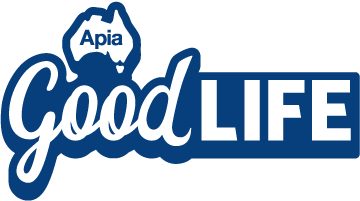 Could you become a grey nomad?
---
Getting closer to retirement from work, but not yet ready to retire from adventure? Maybe it's time to jump on the grey nomad bandwagon.
What is a grey nomad?
This term refers to travellers 55 and over who like to explore our great land with their campervan, motorhome, caravan or 4WD.
Understanding the grey nomad lifestyle
Grey nomads might be of a similar age and share a love for the road, but they're each taking different routes when it comes to lifestyle.
While some people use the nomad lifestyle to, for example, follow the sunshine and escape the colder months in the southern states, others are selling their homes to live on the road permanently.
The pros of being a grey nomad
The cost of living on the road
The grey nomad lifestyle can be an affordable way of living, as it eliminates some of the expenses associated with a traditional home. It can present savings such as:
cutting down on utility bills
avoiding expensive rent, and
avoiding mortgage repayments.
Some seasonal nomads who have already finished their mortgage repayments can earn extra cash by renting out their property while on the road.
Making new friends
Living on the road can help you form new connections with fellow travellers, creating a sense of community and camaraderie. Some even plan to meet with new friends again or travel as a group.
This is important because you're away from your established support network of friends and family while on the road.
Travelling to see family interstate
If you have children and grandchildren living in different parts of the country, becoming a grey nomad could be a way to stay closer to them.
Some travellers are splitting their time travelling between states and can now spend extended periods enjoying their loved ones, not just during the holidays.
The cons of being a grey nomad
Health considerations
Travelling long distances can make it challenging to access healthcare services, as the family doctor is no longer nearby.
Grey nomad living means you should be prepared for some level of health self-management and ready to visit the nearest local doctor when needed.
Keep in mind that the healthcare services provided in rural and remote areas may differ from the services you may be used to in metropolitan areas.
Caravans and motorhomes are not maintenance-free
Don't forget regular servicing, repairs, and insurance costs. You must be prepared to spend a few days in one location when you need maintenance or repairs. Also, you won't be able to live in your caravan or motorhome during the repair – so a hotel may be required.
Grey nomads' jobs
It's not uncommon to see grey nomads providing labour or pre-retirement professional skills in exchange for a place to park or for extra income.
Demand for workers in regional Australia has skyrocketed and opened up an array of opportunities for grey nomads to cash in on.
Find a way to stretch your savings and up your cash flow while travelling in industries like:
hospitality
farming, and
healthcare.
To make work after retirement more appealing, the Australian Government created the Work Bonus. The scheme allows pensioners to earn up to a certain amount before their pension payments are affected by Centrelink.1
Planning your grey nomad adventure
Preparing your vehicle for the journey
A few weeks before you set off on your big adventure, visit your local mechanic to ensure you have enough time to complete any repairs.
It's also crucial to think about insurance and whether you have what is right for you and your vehicle. This way, your vehicle may be covered if a disaster were to strike. Whether you're travelling in a 4WD, motorhome or caravan, Apia has different options to suit your grey nomad lifestyle. Choose from Motorhome, Caravan or Car Advantage Insurance.
Organise roadside assistance to get that extra peace of mind if you get a nasty puncture or breakdown. One of the optional covers you can get with Apia's Comprehensive Car Advantage Insurance is Roadside Assist.
Available 24/7 and with unlimited call-out, Apia Roadside Assist, can help you get back on track when needed. Limits, conditions and exclusions apply.
How to plan your route
Whether planning a long-haul voyage or a bite-sized trip, think seasonally and plan your route.
You don't want to be heading up north at the peak of summer. Instead, you can check the Great Ocean Road, or sample the crisp clear Tasmanian air. Flee the cooler months in the south to places like the Kimberley, Far North Queensland and the Red Centre.
Even with a route planned, you must check road conditions before turning the key on your motorhome or attaching your caravan to your car. Check for potential floods and do your best to steer clear of areas prone to bushfires.
Registration checks
Talk to your mechanic and caravan repairer regarding your vehicle registration checks before travelling.
They can advise you on how to get your car, motorhome or caravan re-registered while you're travelling in another state.
Grey nomad motorhomes
Before you buy a motorhome and set foot on the road, there are a few things you need to know. The Caravan Industry of Australia has a checklist for people considering buying a motorhome:
Ensure your motorhome size is within your driver's licence limit. Motorhomes exceeding 4.5 tonnes require a light truck licence.
If you intend to tow a small vehicle, check that the chassis has the legal capacity to do so.
Check your storage location for length and height restrictions.
If not driving solo, ensure your partner is comfortable and has a licence that allows them to drive a larger vehicle. You might get injured, ill, or simply tired on the road.
Insure your new motorhome, campervan or other vehicles properly, including contents.


Explore Apia Motorhome Insurance
Not an Apia customer and want to find out more?
Subscribe to our FREE Apia Good Life quarterly newsletter for information on our latest offers, stories and inspiration to keep living life at its best.
---
Australian Pensioners Insurance Agency Pty Limited ABN 14 099 650 996 is an authorised representative of AAI Limited ABN 48 005 297 807, the product issuer. Read the Product Disclosure Statement before buying this insurance. The Target Market Determination is also available. This advice has been prepared without taking into account your particular objectives, financial situations or needs, so you should consider whether it is appropriate for you before acting on it.
The information is intended to be of general nature only. Subject to any rights you may have under any law, we do not accept any legal responsibility for any loss or damage, including loss of business or profits or any other indirect loss, incurred as a result of reliance upon the information. Please make your own enquiries.