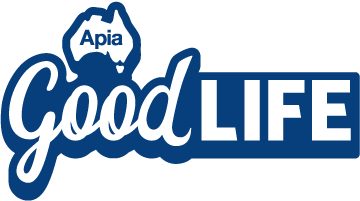 Five unmissable Australian road trips
---
There's nothing quite like being out on the open road to experience Australia's diversity; its dusty towns and welcoming people, its sparkling coastline and quirky creatures. Many of us have dreamt about putting the foot to the floor and taking that awe-inspiring road-trip, whether through the bush, to the outback or around the coast. Luckily, you don't need to search far to find a journey you'll love – these drives take in some of the most spectacular scenery in the country. From the Gibb River Road in the Kimberley to The Savannah Way in outback Queensland, here are five routes you don't want to miss.
Gibb River Road, Western Australia
The 660km-long route from Derby to Kununurra is a 4WD enthusiast's dream — passing magnificent gorges, swimming in waterholes, staying on cattle stations and viewing Indigenous rock art. The drive can take one to two weeks as you cut through the heart of the Kimberley wilderness, and the best time to travel is in the dry season, between May and October. You will need 4WD experience to tackle the Gibb; there are long unsealed sections and river crossings, too.
Gibb River Road
Great Eastern Drive, Tasmania
There are few better ways to explore the Apple Isle than this 176km, five-day drive along the east coast. Starting either at St Helens in the north or Orford in the south, the drive takes in some of Tasmania's most stunning landscapes, including the Bay of Fires, Freycinet National Park, Wineglass Bay and Maria Island. You can take your car on the ferry from Melbourne or hire one when you fly in. Either way, be prepared for days overflowing with wine, wildlife and wilderness.
Wineglass Bay
The Long Paddock touring route, New South Wales
If you have a heart for history, the 640km Long Paddock drive travels along a network of historic stock routes used by cattle drovers in the 1800s. Starting in the Murray River border towns of Echuca/Moama, the route primarily follows the Cobb Highway, which is dotted with 11 sculptures that pay tribute to the hardships faced by outback pioneers. The drive takes around three days, and although it's mostly on sealed roads, the last section to Wilcannia should only be undertaken in good conditions.
Murray River at sunset
Great Ocean Road, Victoria
Winding for 243km along the windswept coast of Victoria, the Great Ocean Road is an easy trip from Melbourne. You'll encounter some of the state's most striking locations on this drive, including Otway National Park and the world-famous Twelve Apostles, as well as charming coastal towns such as Torquay and Apollo Bay. Take it easy over three days and stop in at cellar doors, take a treetop canopy walk, learn about local Indigenous history and maybe — from June to October — spot a whale at one of the many coastal vantage points.
Great Ocean Road
Savannah Way, Queensland
Stretching 3700km across the Top End, the Savannah Way is an epic outback odyssey that takes travellers from the tropical rainforests surrounding Cairns in Far North Queensland to the red-dirt pearling town of Broome on the WA coast. The route is best undertaken during the dry season — roughly May to October — and requires good planning, as some sections are remote and need 4WD experience, including a 700km unsealed section from Normanton to Borroloola.
Dusty outback road
Roadside Assist
If you're heading out on a road trip, it might be good to know you'll have help if and when you need it.
Apia Roadside Assist, available as an optional cover with Apia Comprehensive Car Insurance policies, can help you out with flat batteries and tyres, emergency petrol, lost or locked-in keys, and more.
Learn about Roadside Assist - Don't wait until it's too late, there is a 24 hour waiting period.
Not an Apia customer and want to find out more?
Subscribe to our FREE Apia Good Life quarterly newsletter for information on our latest offers, stories and inspiration to keep living life at its best.
---
Australian Pensioners Insurance Agency Pty Ltd (Apia) ABN 14 099 650 996 AR 239591 is an authorised representative of AAI Limited ABN 48 005 297 807 AFSL 230859 (AAI), the issuer of Home, Landlord, Car, Caravan, Motorhome, Boat, Travel & Compulsory Third Party Personal Injury (CTP) Insurance.
Please read the relevant Product Disclosure Statement before you make any decision regarding this product. The Target Market Determination is also available.
Any advice has been prepared without taking into account your particular objectives, financial situation or needs, so you should consider whether it is appropriate for you before acting on it.
The information is intended to be of general nature only. Subject to any rights you may have under any law, we do not accept any legal responsibility for any loss or damage, including loss of business or profits or any other indirect loss, incurred as a result of reliance upon the information. Please make your own enquiries.